New helmet laws that allow European UNECE22.05 helmets to be sold in Australia have led to the re-introduction of high-quality X-Lite helmets made by Italian company Nolan.
Australian helmet importers Ron Angel Wholesale says the first X-Lite helmet will be the X-551 adventure helmet with more models to come.
"X-Lite helmets are one of the world's premium helmet brands, and are quite massive in Europe and other areas," says national manager Grant Sammut.
"We used to import a few X-Lite models, but committing to re-configuring three hand-laid composite-fibre shell sizes and six EPS liners for each model to suit Australian standards became a less viable option after the GFC.
"Now that ECE is allowed, we are starting to get back into it."
The helmet will cost $699 and will only be available in plain white or flat black at the moment "just to get the ball rolling as that's where about 80+% of the sales come from" Grant says.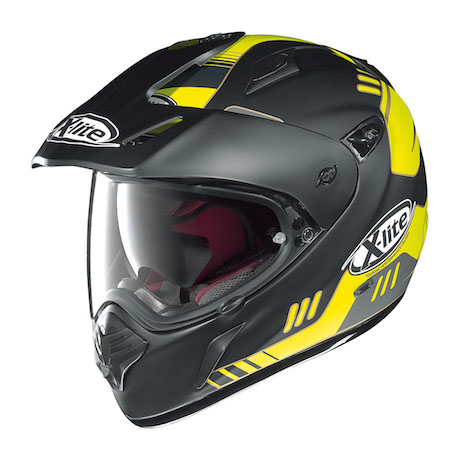 "We can special order graphics in (retail at $799), and will branch into the graphics later so we've got something a bit fresh to release after they get established a bit."
The X551 has been available overseas for several years and is highly regarded.
It will be available in sizes XSM to XXL and is ready for the integrated Nolan N-Com intercom system.
The X-551 features multi-density EPS damping for better shock absorption and impact disbursement, an internal tinted half visor and Clima-Comfort Liner made from hi-tech Micro fibre materials with Anti-Bacterial treatment for a longer-lasting fit.
The visor is scratch resistant and anti-fog and the helmet comes with a Pinlock anti-fog insert and a yellow high-definition VPS insert to increase vision on dull days. The visor and peak can be removed.
The helmet has a massive five-year warranty, which is basically the recommended maximum life of a helmet, anyway.