The recently crowned world wheelie champion will bid for British and world speed records along with an 8000cc bike, a monowheel motorcycle, a motorised shed and a jet shopping trolley in the UK this week.
The unlikely line-up will be taking part in the Straightliners automotive event at Elvington Airfield near York until Sunday September 19.
There will be a wacky line-up of two and four-wheel vehicles – and a mono-wheeled motorbike called Warhorse – vying for world and Auto-Cycle Union (ACU) records.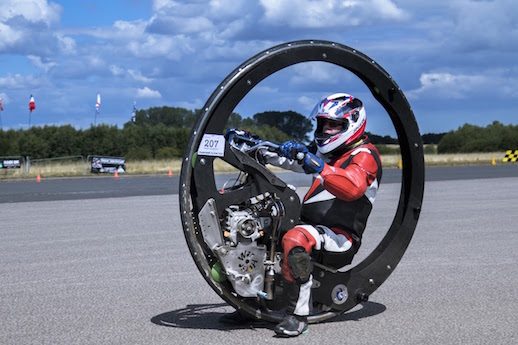 To establish a record, participants have to complete a run in both direction records meeting over a kilometre or a quarter mile. Record ratification and timing is administered by to UK Timing Association (UKTA) for this event. 
Competitors include:
World wheelie champion

 Gary Rothwell is back for a new world record of over 200mph (321km/h);

The 800cc

Millyard Viper

, one of the most powerful motorbikes in the world, designed, built and ridden by Allen Millyard from Berkshire. It is built around a 1996 Dodge Viper GTS 8000cc V10 engine. He has ridden it 5800 miles (9334km) on the road and hit 200mph at a vehicle proving ground.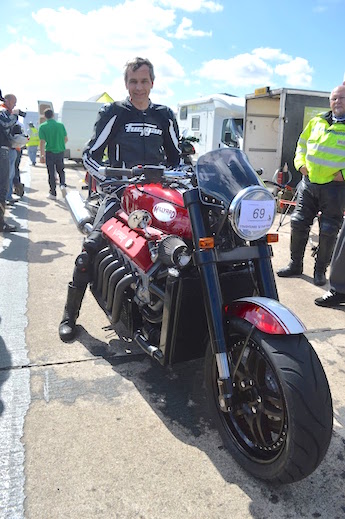 A

shopping trolley

powered by a modified Chinook helicopter jet starter engine and a 250cc Honda engine which is capable of just over 70mph (112km/h);
The

world's first motorised garden shed

– a two ton, steel frame concoction with a 4-wheel drive Volkswaagen Passat inside that took seven months to build; and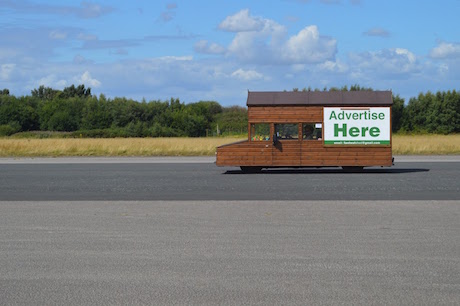 A

jet car

called Split Second driven by Julian Webb from Lincolnshire who is attempting a British record aiming for over 300mph (482km/h).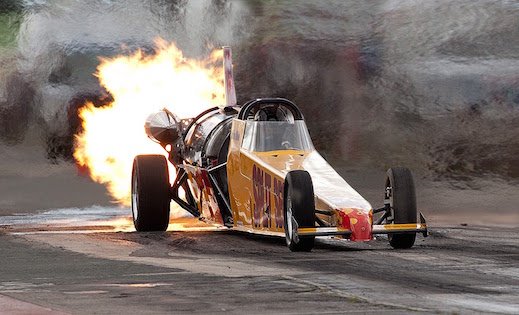 Straightliners events offer an "open door" policy to motorsport professionals and enthusiasts by removing unnecessary red tape. Once potential participants pass official scrutineering they are free to enjoy the top speed and skilled handling events, says Trevor Duckworth of Straightliners.
"What is particularly significant about this event is the fact that the main international automotive speed event at Bonneville in Utah this year has been called off due to surface problems," he says.
"As a result the Straightliners meet is the main speed event for UK participants is the last major event for 2015."
Admission is £10 per person, weekend camping £25 per person and children under 16 years free. Race entry is £250 for the weekend or £150 for one day for bikes. £300 for cars for the weekend and £200 for one day. Entry includes admission. For booking for participants and the public should visit the website.