Women of the world are invited to join the Women Riders World Relay (WRWR) next year to highlight issues of women on motorcycles.
The ambitious plan was developed by UK office manager and keen rider Hayley Bell, 27, to alert the motorcycle industry to the growing number of female riders.
"I'm tired of going into motorcycle stores and seeing four variations of pink leather jackets that look as though they have been thrown together as a half-arsed attempt after they have spent months creating fantastically designed men's suits," she says.
"I'm not preaching feminism, nor am I subjecting myself or our group to being labelled as 'anti-man'.
"I want to show the industry the force behind the market that is so blindly overlooked."
Relay plans
The relay is planned to leave England in the second quarter of 2019 and cover even remote parts of the globe.
Hayley says she only started the WRWR Facebook group in August to begin rallying women to the idea.
She says dates, routes, logistics, costs and fundraising details have not yet been decided but will be announced over the next few weeks.
"Being three weeks old as a group, we are focusing on fundamental exposure to then determine which the best routes for our members will be," she says.
"In this short three weeks we have so far welcomed over 7600 members from 79 countries worldwide. This figure is growing by the hour."
It includes more than 2000 Australian women.
"I was initially aiming for 17,000 members by the end of the year, though our anticipations have been blown out of the water and we are aiming for between 30-50,000 members now," she says.
The growing interest has prompted Haley to recruit nine other women to help administer the WRWR: Shana Sanderson, Sara Osterholzer, Liv Seuring, Liza Milla, Emma Booton, Michelle Lamphere, Versya Sfiftyenko, Jo Bangles, Nathalie A Cloutier.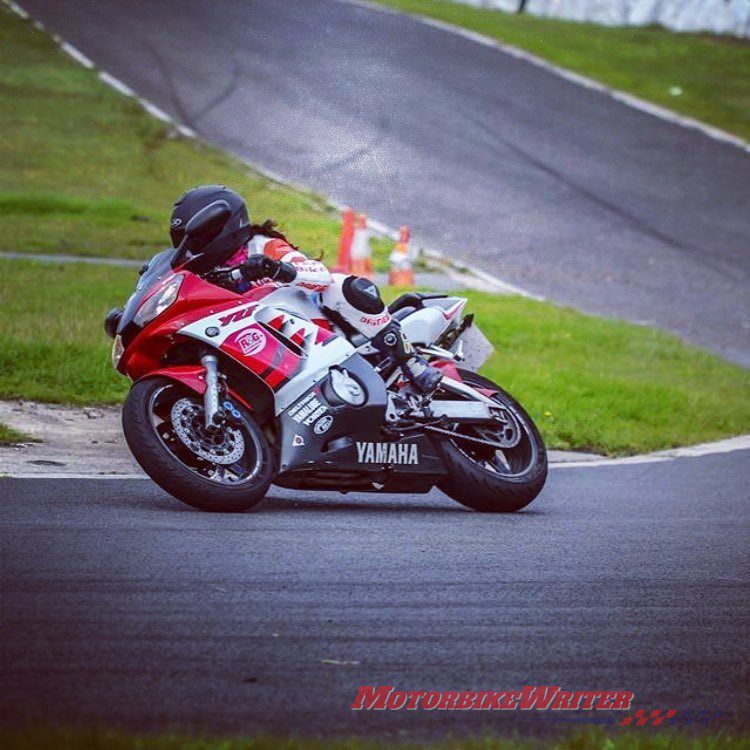 Hayley's collection
Hayley has only been riding for three years but already has a collection of motorcycles.
"I ride my Yamaha R6 on the road, my custom-built TM125MX for motocross and my KTM 250 Freeride for Enduro," she says.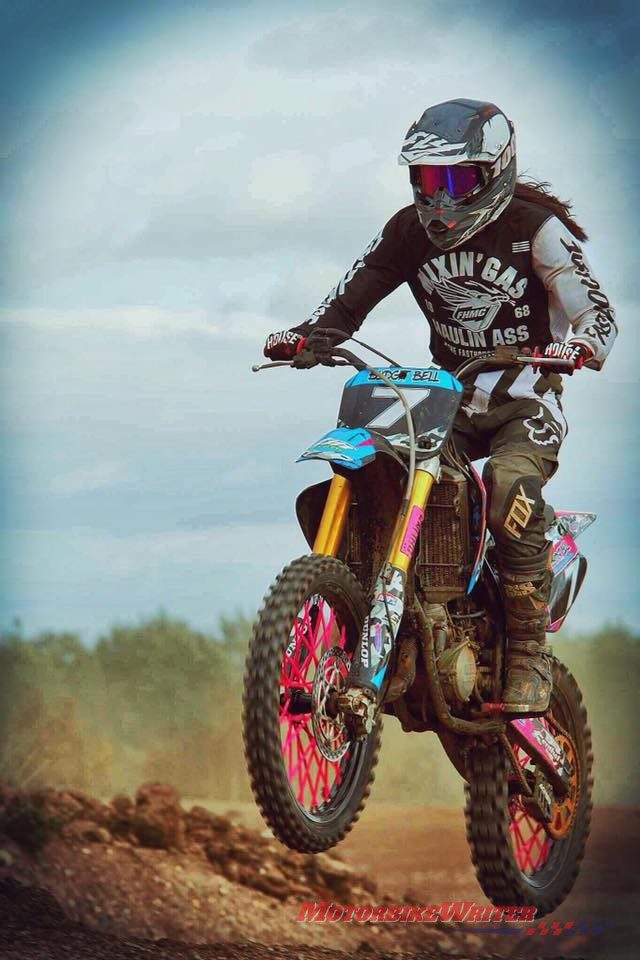 "I'm currently building a Kawasaki EL250 café racer conversion but it's presently spread across my dining room and kitchen in pieces.
"I find spannering bikes very therapeutic and I love problem solving."
She says she rides to de-stress and for the "adrenaline rush and to look around and see/feel things in a very different way to driving a car".