The baton in the Women Riders World Relay arrived for the Australian leg yesterday with about 58 women riding out of Perth.
Among them is 55-year-old Brisbane grandmother Collette Tindal (pictured above) who has so far ridden all the route, except for Indonesia.
Women Riders World Relay (WRWR) is a world-first all-female motorbike relay passing a baton across 80 countries over 343 days and an estimated 90,000km.
The relay is the idea of UK office manager and keen rider Hayley Bell, 27, to alert the motorcycle industry to the growing number of female riders.
It started at the northern-most tip of Scotland on 27 February 2019 and has now passed through 41 countries to reach Australia.  
Some 55 riders joined Collette yesterday and today they are riding all the way across the Nullarbor Plain.
Collette rides a Harley-Davidson 48 Special and intends to ride as many legs as possible.
She will take the baton to New Zealand next, then on to Canada.
"At this stage I am the only woman who has been riding since day 1 except Indonesia," she says.
WRWR Australian leg spokesperson Peta Pitcher of Brisbane says the ride was initially started to raise awareness with manufacturers of the lack of good-quality, good-fitting women's riding gear, "but it has become much more".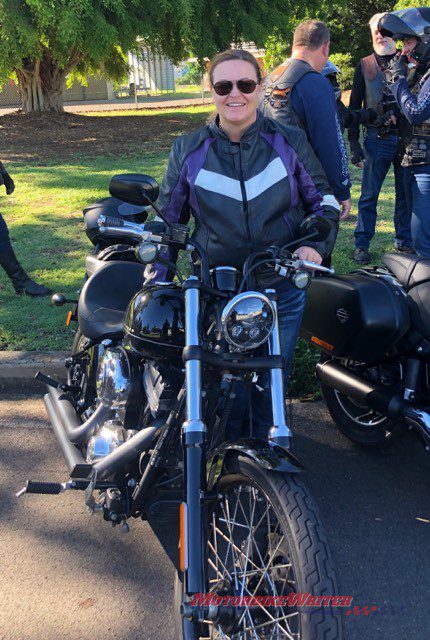 "Each rider is sharing different experiences by being involved," she says.
"It's to challenge themselves on longer rides than they would normally do; it's meeting a network of female riders they'd not previously connected into; and it's about participating in an international riding event.
"For me, it's to spend time with like-minded ladies and get some kms up on my Harley on routes I wouldn't normally do on day trips or overnighters."
Some 612 women have registered to ride in Australia as well as 68 men who will not being counted in the official relay numbers.
WRWR baton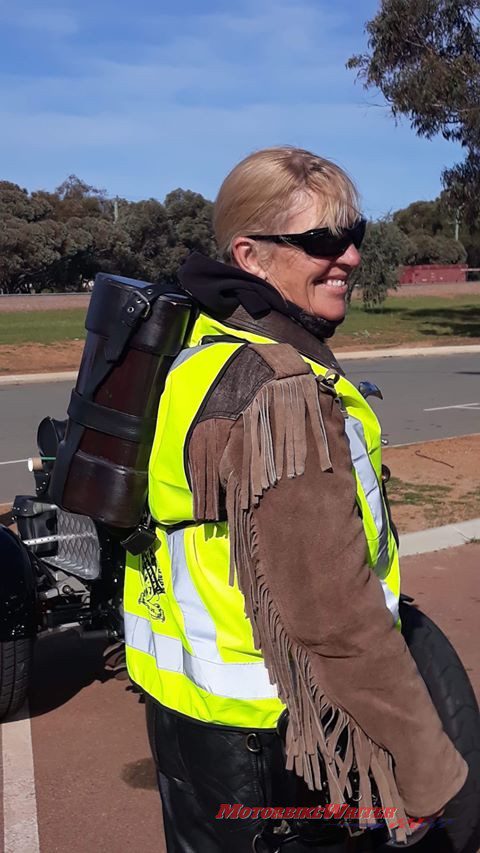 Amputee rider Jane Campbell is the first in Australia to carry the baton on her Harley-Davidson trike.
The "prized" baton has a tracker attached and the route is shown on the WRWR website.
The WRWR baton was hand crafted by Eugene Sanderson of the USA, who spent hours turning and carving it from a solid block of aged mahogany. It also has glow-in-the-dark paint and comes in a custom-moulded case.
The Baton has traveled through 43 countries, tens of thousands of kilometres and was held by countless women before being returned to the USA for repairs.
A second, improved baton joined the WRWR in Myanmar last month.
Both Batons will be reunited at the end to create a double-sided scroll containing the signatures of all riders.
It will be displayed at the final event in the UK in February 2020.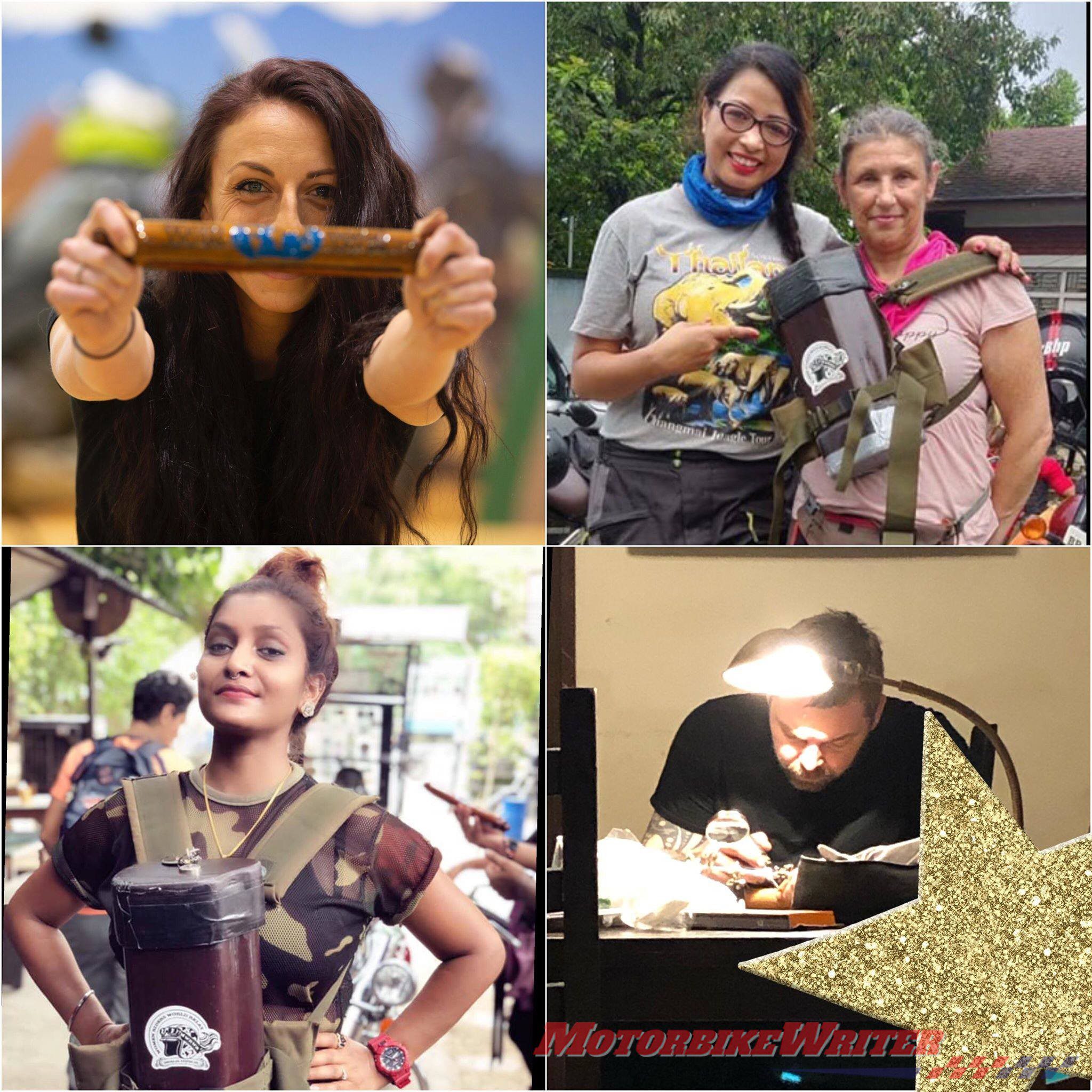 Australian relay itinerary
Day 1: 25 August 2019, Perth to Norseman 772km;
Day 2: 26 August, Norseman – Nullarbor RH, 905km;
Day 3: 27 August, Nullarbor RH – Port Augusta,764km;
Day 4: 28 August, Port Augusta – Adelaide – Mildura, 702km;
Day 5: 29 August, Mildura – Bendigo – Melbourne, 553km;
Day 6: 30 August, Melbourne – Wagga Wagga, 490km;
Day 7: 31 August, Wagga Wagga – Bathurst – Orange – Dubbo, 520km;
Day 8: 1 September, Dubbo – Tamworth – Glen Innes, 515km;
Day 9: 2 September, Glen Innes – Brisbane – Noosa, 502km;
Day 10: 3 September, Noosa – Gympie -Toowoomba -Byron Bay, 614km;
Day 11: 4 September, Byron Bay – Newcastle, 624km;
Day 12: 5 September, Newcastle to Batemans Bay, 456km;
Day 13: 6 September, Batemans Bay – Canberra  – Sydney, 442km.
Here are links to the various WRWR groups: