A new Austroads report on road barriers has recommended fitting padding on the posts that hold up the wires on wire rope roadside barriers to improve rider safety, rather than scrapping them altogether.
Many motorcycle riders refer to wire rope barriers as "widow-makers", "rider slicers" and "people graters".
However, the Australian Motorcycle Council (AMC) and First Aid For Motorcyclists (FAFM) agree with Austroads that the supporting posts cause more concern for riders than the wire rope.
Austroads has recommended in their report, titled "Guidance on Median and Centreline Treatments to Reduce Head-on Casualties" that post protectors be fitted on wire rope and steel barriers to protect riders.
"The barrier post edge, in particular its sharpness, is the most harmful factor in a motorcyclist impact," the report says, citing figures showing riders are between 15 to 80 times more vulnerable to impact injury with barriers than other motorists.
"Post protectors are made of energy-absorbent material such as polystyrene, and they last four years. They are most effective in low-speed collisions, such as in urban areas or on tight curves. These protectors should only be used once testing has confirmed they do not affect barrier performance."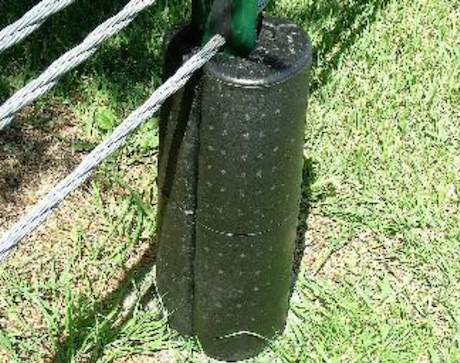 AMC chairman Peter Baulch agrees … up to a point.
"The primary concern of AMC over WRB is not the widely promoted 'cheese cutter' issue, but rather the damage done by the exposed (unpadded) posts, by the exposed 'end posts' at the end of each WRB section and by the uncapped and exposed sharp tops of each post," he says.
"The potential for serious injury posed by these posts is substantial, and is already appearing in motorcycle accident data." 
However, he says the AMC would prefer concrete Jersey Barriers because of their inherent safety factors, which have also been noted by the Austroads report.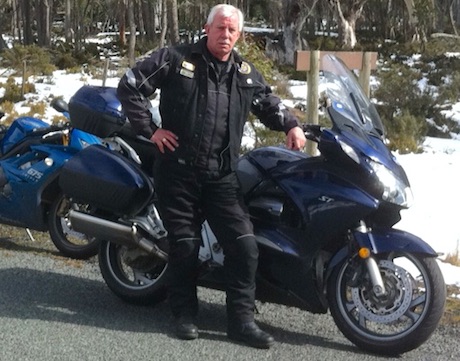 "Whilst WRB have a good record with some vehicle types, they pose an increased risk to motorcyclists, when compared with other barrier types," Peter says. 
"The safety of one road user group should never come at the expense or increases risk of other road user groups.
"WRB are cheap to install (hence they are widely used), but if maintained in accordance with regulations, they become more expensive over their life cycle, when compared with other types of roadside barriers."
Meanwhile, FAFM founder Roger Fance dispels the urban myth that riders are being sliced up by wire barriers.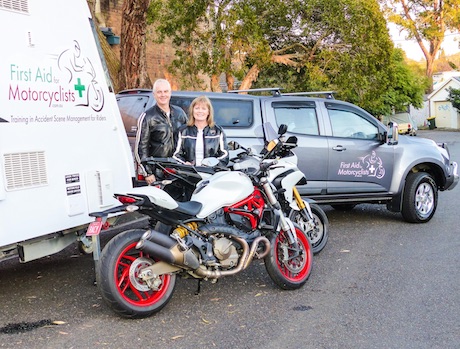 "We have not had any riders or course participants mention or discuss being directly involved in a Wire Rope Barrier collision other than their fear of being seriously injured (shredded) if unfortunate enough to slide into one," he says.
"This concern by riders also includes them sliding under a metal Armco rub rail that has not been designed as a double Armco or been retro fitted with an additional lower Armco W-beam rail.
"These full or retro fitted double Armco rub rails reduce risk of the rider sliding under and being entangled in support posts and or being sliced open on the rigid W-beam edges of the Armco."
Austroads has also noted that steel barriers should have a secondary lower "rub rail" installed.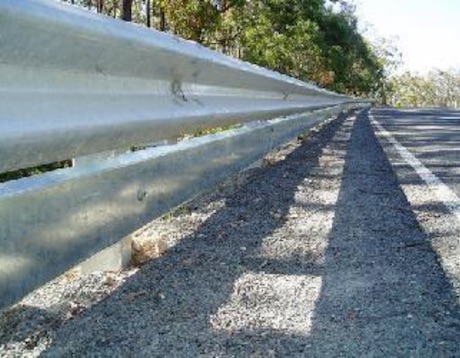 AMC NSW spokesman Guy Stanford has been studying various types of barriers and confirms that concrete barriers are the safest for riders, citing a personal anecdote.
He says he was following a ute which lost its load and sent him and his bike into a concrete barrier.
"I had no option but to go up against the concrete," he says.
"I skimmed along the barrier with the end of the handlebar and my knee. Any other fence and I would have been down and gone."