The first Phillip Island Winter Sunshine Festival will go ahead this weekend, July 23-24, 2016, despite there being not much sunshine forecast.
Organisers say the event will definitely proceed in the near-freezing conditions.
Brave and intrepid riders will be rewarded with displays of classic motorbikes and cars.
The event aims to raise money and donations for charities to supply to cold and needy families in the district.
Visitors are asked to bring donations of non-perishable foods, blankets, warm socks and more to give to people who are doing it hard in the district.
The festival at Cowes will also include a Blessing of the Bikes and a Blessing of the Community, a health forum as well as entertainment.
The local Scouts will have a display and a sausage sizzle and Victoria Police will have their education caravan and members on hand to answer questions.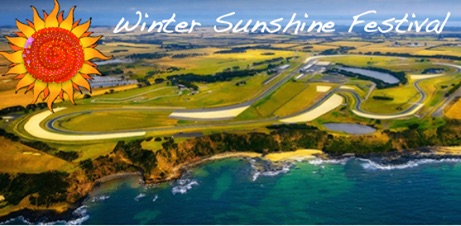 Registration is $10 per bike, family or car which includes two wrist bands that entitle the wearer to 10% off all participating business at the event.
The Winter Festival is hosted by the Phillip Island Men's Breakfast and Shepherds Australia.
Check out their Facebook page for updates.