Visit the new Motorbike Writer shop and share the Facebook post (link below) on your social media and you go in the draw for a Victorinox SwissTool Spirit X valued at $239.
The Swisstool Spirit X in stainless steel has 26 functions so it's like an entire tool kit in a compact size for all riders to take with you when travelling.
It weighs just 246g and measures 31.5mm x 105mm and comes with a handy leather belt pouch.
Features include: needle-nosed pliers, wire cutter, locking blade, three screwdrivers, reamer/punch, hook, can opener, crate opener, wire bender, scissors, wood and metal saws, metal file, wire scraper, wire stripper and more. 
You could win one of these handy biker aids simply by visiting the new Motorbike Writer online shop by 30 April 2017 and share the post on your social media.
The shop has a range of gear that we have tested and endorsed. Nothing here that we don't like, so we hope you love it!
You can choose from keyrings, bandanas, jackets, pants, bike covers, t-shirts, leather bags, smart turn indicators, bamboo shirts and undies, and more.
The winner will be chosen at random and they must be over 18. Winner will be announced on May 1, 2017 via Facebook.
The competition comes as Victorinox launches the stylish new SwissTool BS ($359) and the SwissTool Spirit XBS ($349) in black burnished steel.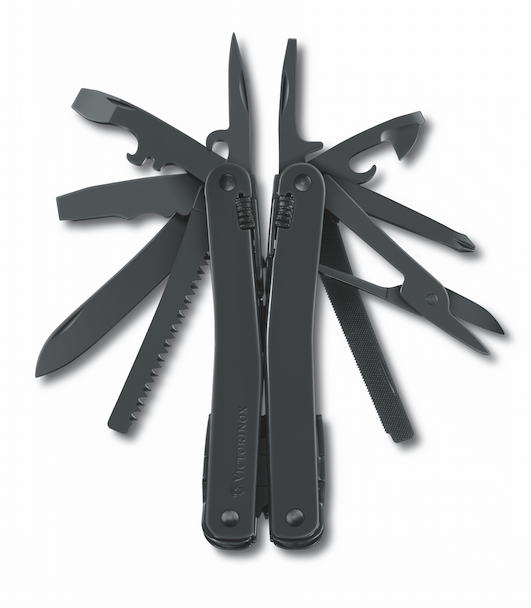 The elegant finish provides improved corrosion protection and a stylistic alternative to the original burnished steel.
The SwissTool Spirit XBS has 27 functions while the SwissTool BS has 29 functions. Some of the functions on the pliers include a wirecutter, screwdriver, can opener, saw, ruler, corkscrew and lock release.
Adding to their compact nature, the SwissTools weigh under 300g and measure 11.5cm when closed. All Victorinox SwissTools have OneStep access, which allows tools to be opened directly from the outside of the handle without opening the pliers, and a lock with a simple slide release to hold the tools securely in place. 
A nylon belt pouch is also included with the purchase of a SwissTool, that not only looks good, but makes it easy to carry on the job.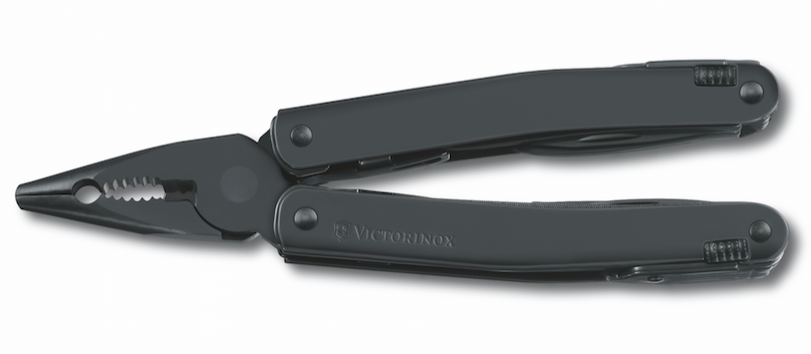 Victorinox also make cutlery, watches, travel gear, apparel and even fragrances.
The company's headquarters are located in Ibach, in Switzerland, where founder Karl Elsener set up his cutler's business in 1884.
A few years later he designed the legendary original Swiss Army knife.