Riders can win a Indian Chief Dark Horse at the Revving the River Rally from Melbourne to Echuca over March 3-5, 2017, in aid of Zaidee's Rainbow Foundation which promotes organ donation.
Zaidee Rose Alexander Turner, aged seven years and 22 days, died suddenly on December 2, 2004, from a burst blood vessel in her brain and her organs were donated to the Royal Children's Hospital.
Not long after, her parents, Kim and Allan, founded Zaidee's Rainbow Foundation to promote organ donation.
Allan points out that in 2015, 153,000 Australians died, but only 435 were organ donors.
"Still not enough donors to make sure those on the waiting list get their much-needed transplant," he says.
Allan, who has been riding for 21 years and owns a 2015 Indian Chief Vintage, also has a Triumph America airbrushed in Rainbow Paint Flames with an image of his daughter in the tank to promote the foundations' message at the 2008 MotoGP at Phillip Island where Zaidee's Rainbow Foundation was the official charity.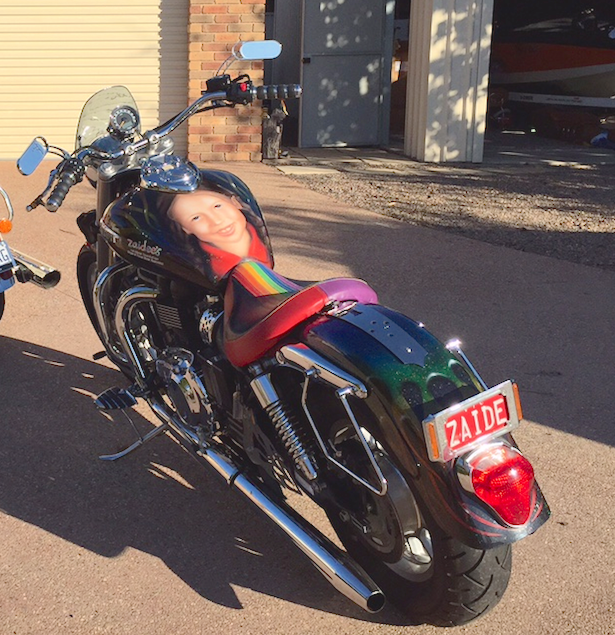 Now he's organised the Revving the River Rally to raise funds for Zaidee's Rainbow Foundation.
The rally leaves Melbourne on March 3 and 4 and runs until March 5 with live music, raffles, bike and car show and shines and pokers runs, food trucks and more.
"This is an event that is well supported by Indian and Victory Motorcycles and will become one of the biggest festivals of its type in years to come (that is the plan), once we get the first year out of the way," Allan says.
Rally registration is $80 and includes an event t-shirt, pin, patch and wristband, plus entry inn the show and shine, poker run, the Rev Run from Melbourne, Sunday breakfast and Friday and Saturday bands.
Tickets in the Indian Chief Dark Horse, supplied by Indian Motorcycle Australia and valued at $28,000, are $100 each and only 2000 tickets will be printed.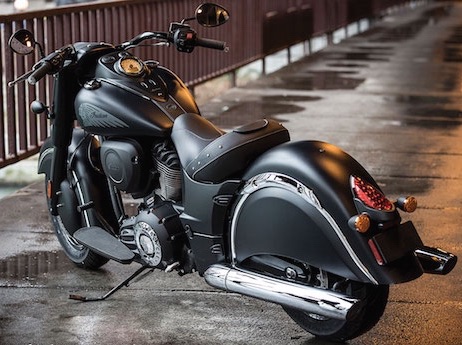 Other raffle prizes are a $2000 Sidchrome tool box set, $1000 petrol voucher and $500 $250 gift vouchers at Indian Victory stores.
Allan says the town is rolling out the welcome mat for riders.
"For the local council to be closing a street down for my event for a Show and Shine and for the Poker Run start and finish for a whole day, placing event flags on their flag poles and allowing us to take over a public park for our music festival, then I wold say they are very motorbike friendly," he says.
"Also providing a small grant to help grow this event is evidence that they are keen to have as many motorbikes as possibly come to their town.
"My wish is to turn Echuca into Australia's version of Sturgis; big call but it could happen if this year's event works out."
Promote your motorcycle club or charity motorbike-oriented event FREE in Motorbike Writer. Email us all the details and photos.