Police continue to hand out incorrect  fines for helmet non-compliance and riders continue to challenge and win against the erroneous fines.
In this latest win, not only did the copper get it wrong, NSW Revenue "clearly did not bother reading the Road Rules either", says Australian Motorcycle Council chairman Guy Stanford.
It follows a similar win for Queensland rider Ian Joice over an external sticker that had the word "Void" across it.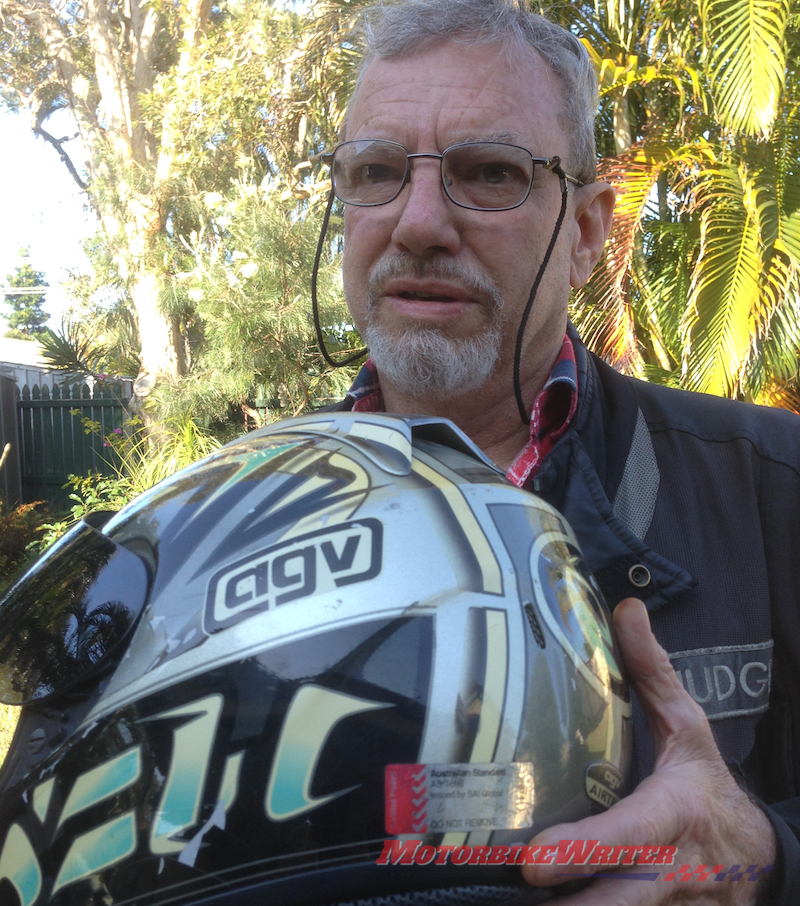 NSW helmet fine
The NSW rider, whose name has been suppressed, was issued a $337 fine on 10 June 2019 for wearing a helmet that did not have an external compliance sticker.
He contacted NSW Revenue which upheld the penalty saying:
There is no sticker on the helmet to show the helmet meets the minimum Australian standards. The helmet must contain a sticker from an approved body stating the helmet meets Australian standards and or has been tested and passed to meet the minimum Australian standards.
Yet the helmet is European and has the ECE22.05 certification sewn into the chain strap as required in the Australian Road Rules since November 2015.
Guy says the "obvious and glaring injustice" was taken up by the *Motorcycle Council of NSW who made representations to NSW Treasurer Scott Farlow on the rider's behalf.
Fine win
The Treasurer advised the rider that the matter had been passed back to police for review.
"NSW Police considered your submission and decided to cancel the penalty notice. The issuing officer apologises for any inconvenience," the Treasurer said.
Guy praised the Treasurer: "It seems that at least one Minister is capable of comprehending.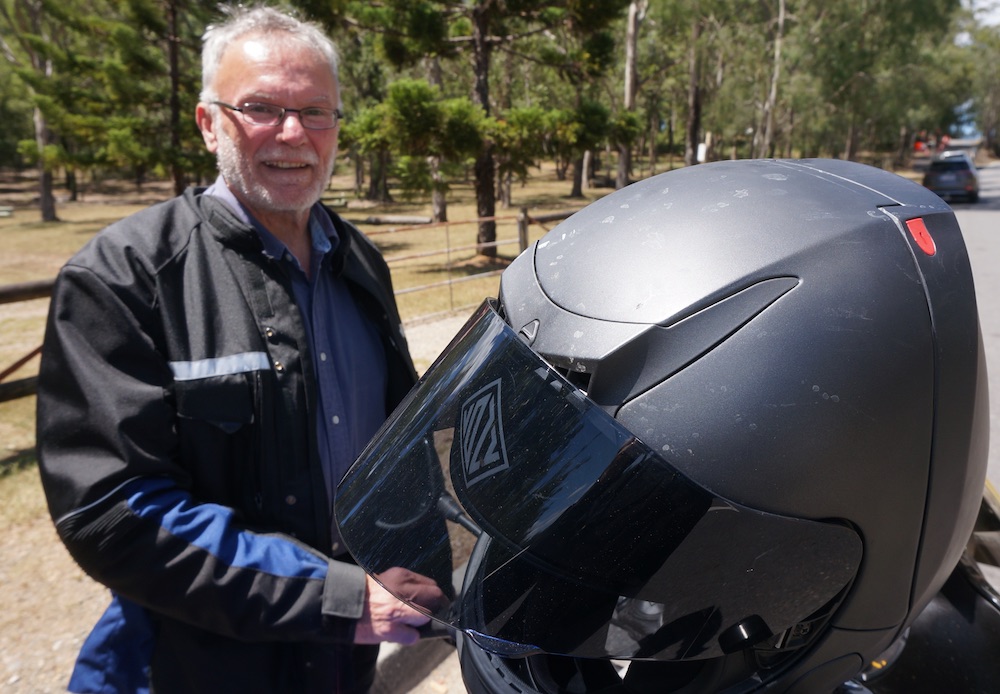 "We are pleased that the NSW Minister was able to resolve this matter.
"However, it seems unbelievable that both the NSW Police officer and Revenue NSW are not familiar with a Road Rule that has been in place for nearly five years.
"It would be easy to draw a conclusion that Infringement Notices are for generating revenue from the powerless.
"In this case, the rider was innocent of any wrongdoing, yet the review process failed to recognise this." 
* The MCC of NSW is a member of the Australian Motorcycle Council and shares its expertise with other state and territory based rider organisations