Send us your motorcycle holiday snaps and you could win an Airhead that will help prevent itchy head and helmet hair.
Click here to post your holidays snaps on our Facebook timeline.
While Mrs MBW and I are sharing our New Zealand holiday snaps with readers, we thought it would be great if you could join in.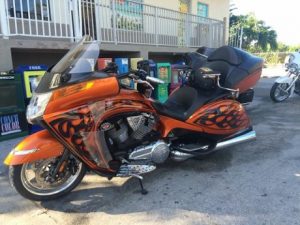 One reader, Barbara Connell, is holidaying in Florida and ran into some Tennessee riders on cruisers, including a limited edition Arlen Ness Victory Vision. The gold model is number 82 of only 100 made.
She says her new friends are Nancy and Bobby on a Harley Street Glide, Jodie and Sonny on the Vision, and Dave, all from Tennessee.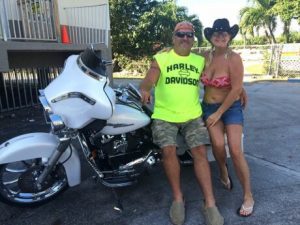 "There were lots of bikes on the road. Not many bike helmets though and sadly we saw a motorbike accident. Lots of police and ambulances. The road down to Key West is very straight and flat. Seven Mile Bridge is impressive. Key West itself is fabulous.
Barb is now in the running for the Airhead which costs $29.95.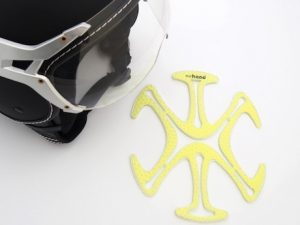 If you don't like wearing a scarf, beanie or cap, this Australian invention by TwoWheel Cool is a gel-like material in a star shape with dimples. It sits inside the top of your helmet and provides a small area of space so that your hair is not flattened.
Winner announced at the end of January.