A new BMW R nineT Scrambler valued at $21,480 is up for grabs in the fourth annual motorcycle raffle to benefit national suicide prevention charity Black Dog Ride.
Tickets are $50 each and limited to 2000 tickets with the raffle closing on November 7 and the winner drawn on November 10, 2016.
Proceeds from the raffle benefit Lifeline Australia, helping to extend their Online Crisis Support Chat Service which supports tens of thousands of people in crisis annually, and Black Dog Ride, supporting frontline mental health awareness activities.
Black Dog Ride founder Steve Andrews, who lost his mother to suicide, says eight Australians each day take their lives.
"Fostering awareness of depression and suicide prevention in communities is the best catalyst for prevention," he says.
The raffle comes as Northern Territory, Queensland and Western Australia Black Dog Riders have finished their state rides and rides in NSW, South Australia, Tasmania and Victoria are about to start.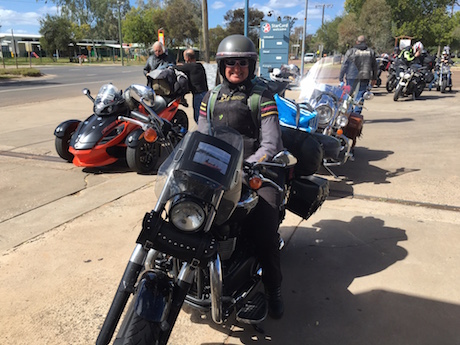 Registrations have ended for the NSW and Tasmanian rides, but you can still register for the SA ride to Port Augusta until September 22 and the Victoria ride from Bendigo to Shepparton which closes September 23.
Meanwhile, Black Dog Ride has received "overwhelming" interest in an inaugural nationwide ride to the Apple Isle in October-November 2017 and registrations will open late in 2016.
Registrations for the annual 1 Dayer ride in 2017 will also open later this year.
If your ride region isn't covered and would you like to coordinate a ride, or volunteer to help out, contact Fiona via email.
You can support Black Dog Ride's suicide prevention campaign by donating here.
Last year's ride to the Red Centre attracted about 350 riders and about 50 pillions who raised more than $300,00 to bring the seven-year total to more than $2 million.
If you are battling with depression, please contact Lifeline on 13 11 14.