The first Australian motorcycle industry Ride Your Motorcycle to Work Week begins tomorrow and it's all very low key.
In fact, there is not one event scheduled, according to their website.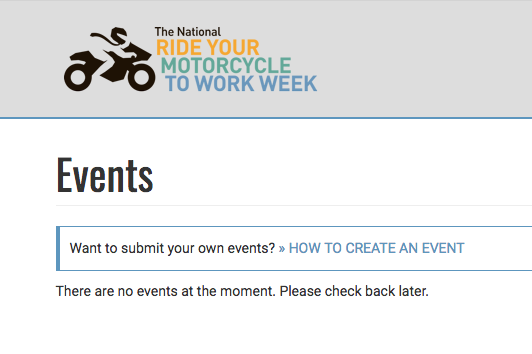 The promotion is being co-ordinated by the Federal Chamber of Automotive Industries which says it wants a "slow burn" campaign in the first year with a "low level of activity".
You can't get much more low key than nothing!
Actually, the Motorcycle Council of NSW has come to the rescue with a NSW Ride to Work Day on Wednesday (October 11, 2017) as part of its Motorcycle Awareness Month.
Read more about the planned NSW events.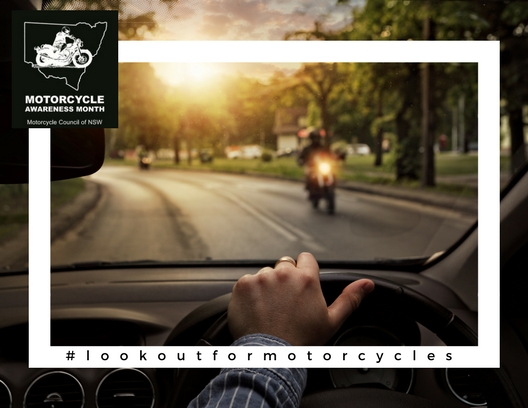 However, even their event is not mentioned on the Ride to Work Week official events page.
And their news page only has nine items, including MotorbikeWriter saying we would participate. (Even though I work from home, I'll be riding into town several days.)
Facebook challenge
However, their national Facebook page has more than 1100 likes and there are also events pages.
There are also Sydney, Brisbane, Melbourne, Canberra, Hobart, Adelaide and Perth Facebook event pages. However, the Sydney page only has 17 followers, Brisbane has 11 (including us), Hobart eight, Melbourne and Canberra four each and Perth three.
But there is nothing posted on the pages.
So c'mon riders, click on the relevant link above and start sharing the message with other riders.
It's not too late to organise a ride to work with your friends.
Low-key planning
FCAI motorcycle manager Rhys Griffiths told us they have been discussing the idea for some time and had been prompted into action after we published a story about the world Ride to Work Day.
He said the June date for the world event would not suit Australia because it is in the middle of winter, so they proposed their event for a week in October.
Rhys said it was agreed by the motorcycle companies backing the Australian initiative that they should "not rush at it like a bull-at-a-gate and then have it fall over because no one got on board".
Let's hope it gets more of a publicity push in its second year. It would be ashamed to let this initiative slip by.
It's important for riders next week to lane filter to work and alert motorists to our presence. Our presence should also promote the advantages of riding to work – less pollution, lower demand on parking, less congestion and faster commuting times for everyone.
The companies backing this low-key initiative include all the major importers, including Frasers, PS Imports, Harley-Davidson, BMW, Can-Am, Indian, KTM, all the Japanese brands, and even the now-defunct Victory Motorcycles.
Non-participants are importers Urban Moto (MV Agusta, Royal Enfield, Benelli, Bimota, Gas Gas, Confederate) and Mojo Motorcycles (Kymco CFMoto, SWM, Sherco). Neither belongs to the FCAI and their sales are not officially counted in the official quarterly VFacts industry figures.