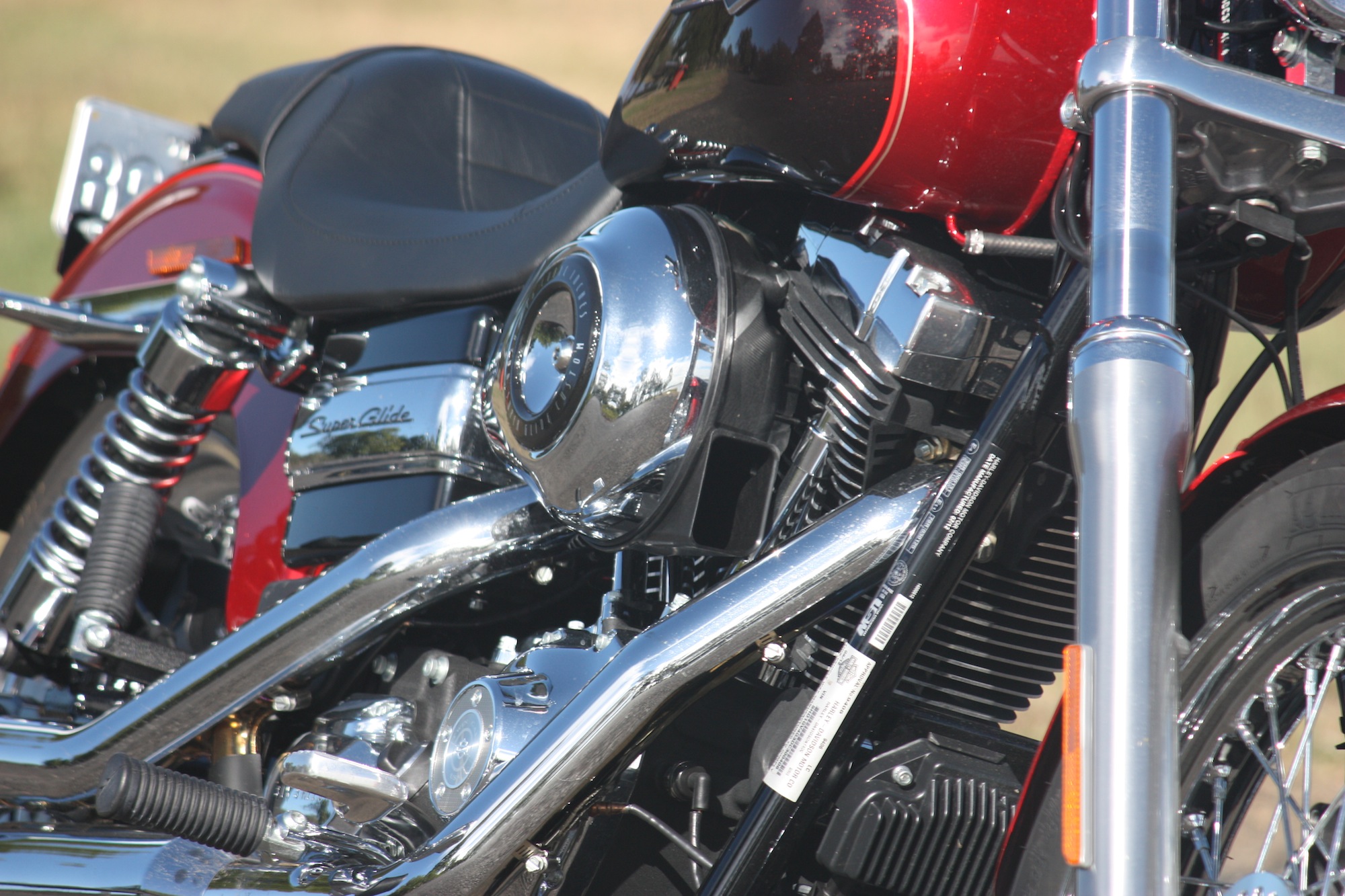 Will Harley go to water when it releases its 2014 models in Denver, Colorado, in five weeks?
Tough new European (Euro 5) and American emissions controls spell the end for some of our most famous air-cooled bikes, including the venerable MIlwaukee brand.
That should send a shudder down the spine of a lot of our fine finned friends.
Not only is Harley affected, but other brands such as Moto Guzzi, Triumph and Ducati.
Take for example the iconic Triumph Bonneville.
Triumph staved off the emissions Nazis when it converted to fuel injection a few years ago and put the injectors inside a dummy carby to retain the old-school look.
But how can they confront the coming of "greener" water-cooled engines with higher revs, better fuel economy and, importantly, lower COs emissions?
And what will airheads think of these new-fangled engines that tingle instead of rattling?
Perhaps the answer lies down the path that BMW has headed with its new model R 1200 GS that features partial water cooling.
Since the heads stick out so far, they have a substantial cooling effect already, so only partial water cooling was required. Consequently, the heads retain the retro-looking cooling fins and it only needs a small radiator, so it keeps much of the look of the previous bike.
Partial water cooling could work for other models with exposed heads such as the Moto Guzzi, but we're not sure it would work for the Triumph with its parallel twin where a radiator would block the airflow to the heads.
But let's get back to that most famous of air-cooled brands, Harley-Davidson?
More than 10 years after the V-Rod water-cooled models were introduced some riders refuse to recognise them as "real Harleys".
H-D international marketing general manager Ken Ostermann says Harley is working on the problem.
"We have a great team that are watching these regulations," he said while in Australia for the 22nd annual HOG rally in Canberra late last year.
"Our focus is to enable customers to ride for the next 110 years," he said, but wouldn't be drawn on whether water cooling, restrictors or smaller engines would be part of that plan.
H-D Australia boss Peter Nochar says the solution might be a while yet but would be something "totally out of the box".
"They are notoriously not early adopters," he says. "ABS was a good example of waiting until they had the perfect solution", referring to their non-mechanical solution that doesn't spoil the look of the wheel.
Ostermann agrees, saying that Harley innovates "in a unique way".
The rumour mill has been running hot on this (maybe it needs water cooling!) with the strongest suggestions being a full dresser with a V-Rod engine so they can hide the radiator in the fairing. I'll be at the world launch of the 2014 models in Denver and you will read about it first here on Motorbikewriter.com.