Indian Motorcycles has joined forces with Jack Daniels/Klock Werkssm Kustom Cycles once more – and this year, the power couple has churned out an Old No. 7®-Inspired, Limited-Edition Indian Chief Bobber Dark Horse. 
This machine is the seventh beastie to come out of the dynamic duo; inspired by Jack Daniels®' legendary Old No. 7® Tennessee Whiskey, the Limited Edition Bobber Dark Horse will feature an ultra-exclusive 177 units – every single one going the extra mile to integrate Jack Daniels® inspo.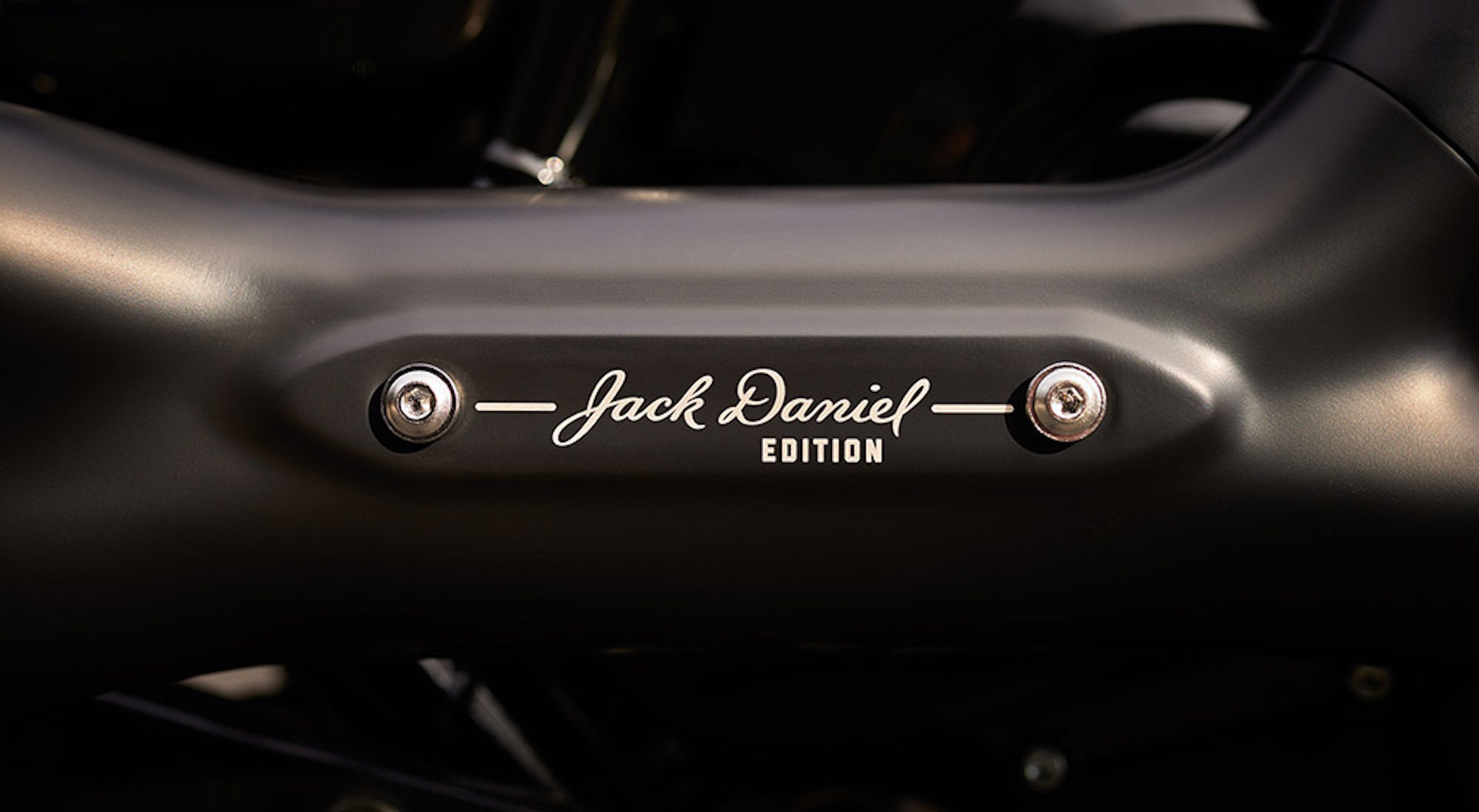 Naturally, aesthetics were generated with the help of Klock Werkssm Kustom Cycles, with Jack Daniels®' golden liquid merged with the Super Graphite Metallic paint scheme (yes, it's literally in the paint). JD branding can also be found on the fenders, saddle, and "on a Montana Silversmiths® Badge with each bike's unique serial number" (via Indian's press release).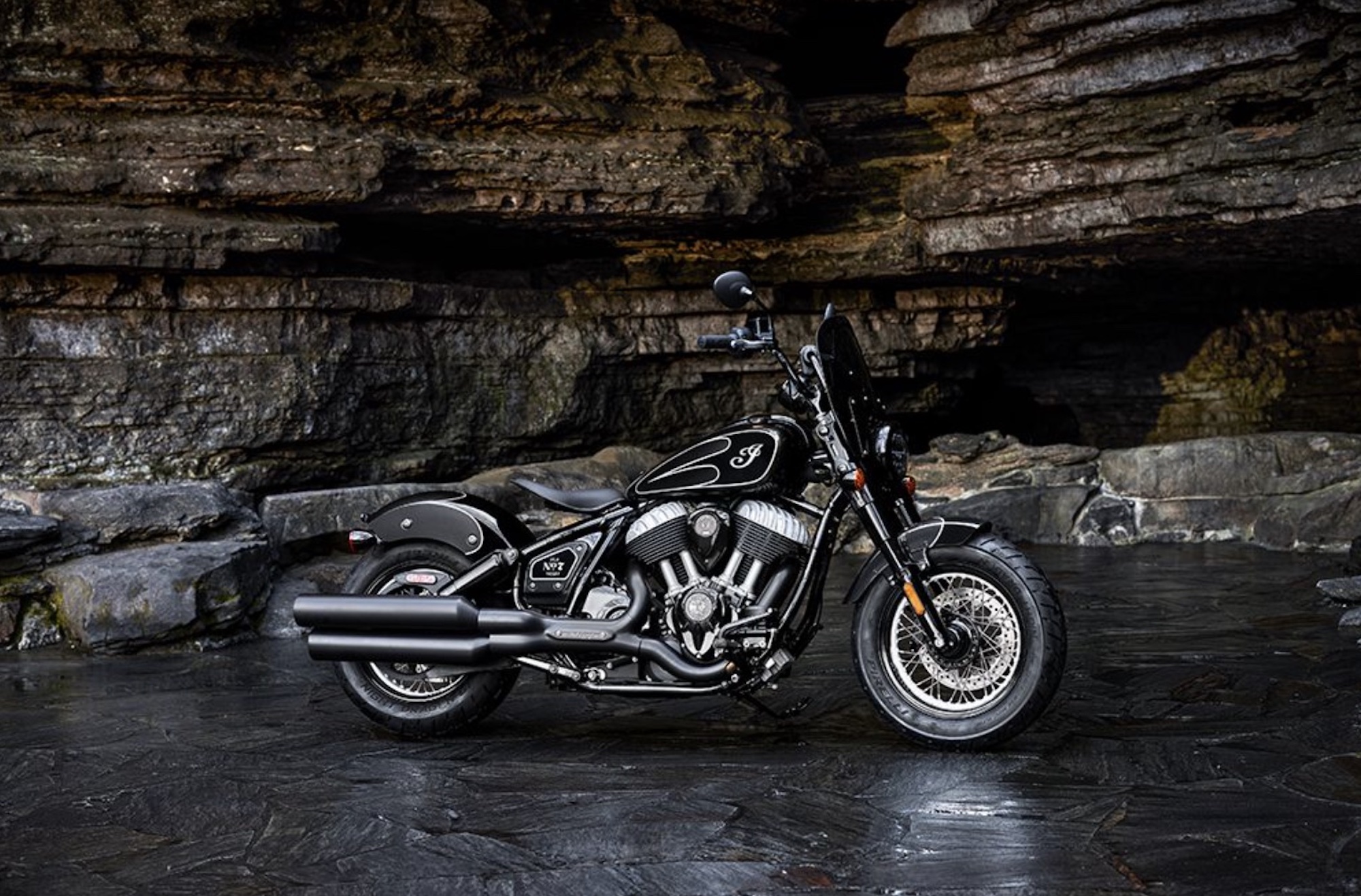 The vibe complements a slew of premium perks, from the non-machined cylinders/cylinder heads, Cloud Silver painted rockers, and pushrod tubes, to the  "white center rims, solo-saddle seat, tinted Klock Werkssm Flared Deflector, Pathfinder 5 ¼ Adaptive LED Headlight… three ride modes… a four-inch touchscreen powered by RIDE COMMAND with Bluetooth®, weather and traffic overlays, turn-by-turn navigation, and more," you're not just getting a bike – you're getting the whole dang experience.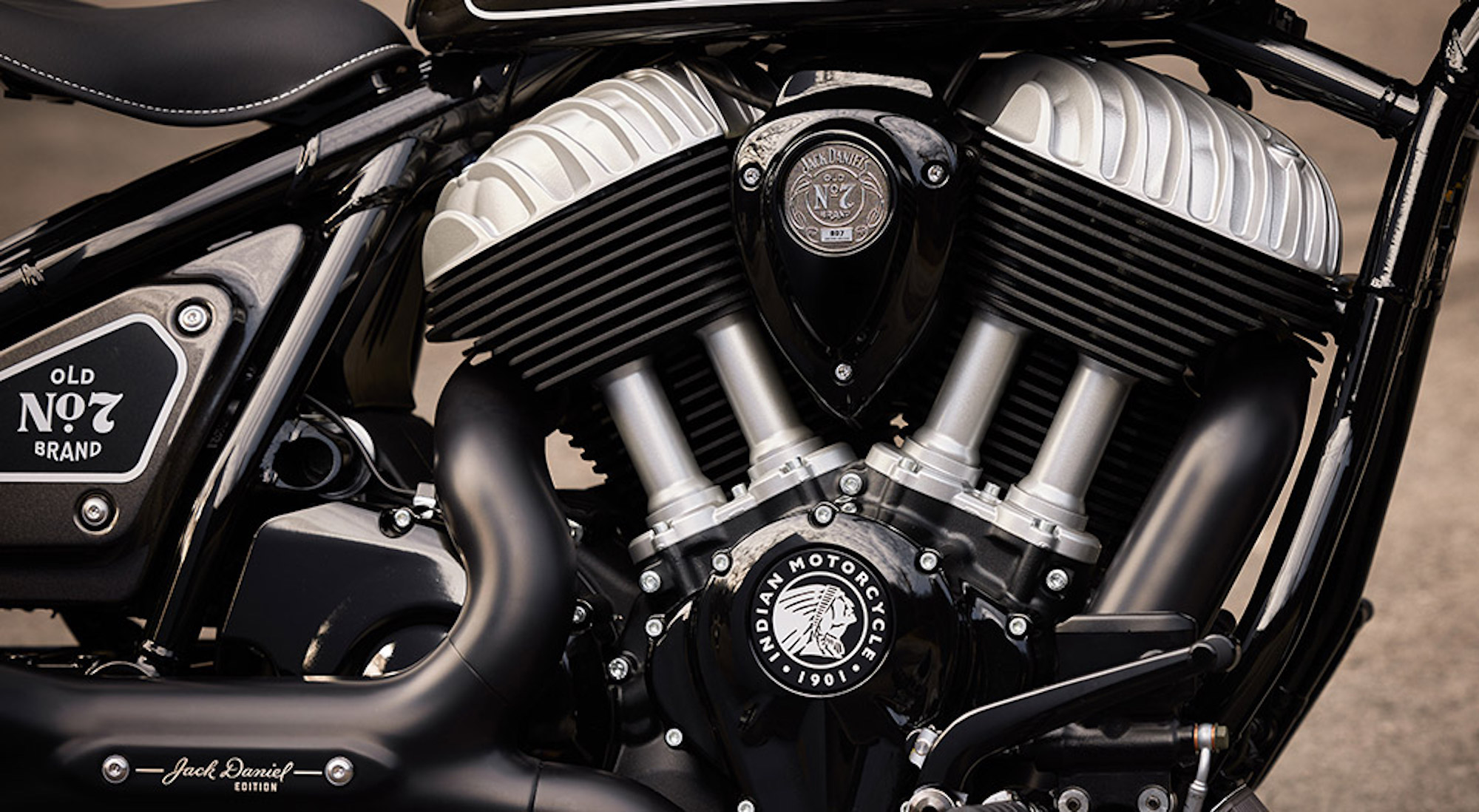 "The Jack Daniels®' Limited Edition Indian Chief Bobber Dark Horse is yet another powerful and dynamic representation of the quality, craftsmanship, and attention to detail that is core to both of our brands," celebrates Aaron Jax, Vice President for Indian Motorcycle.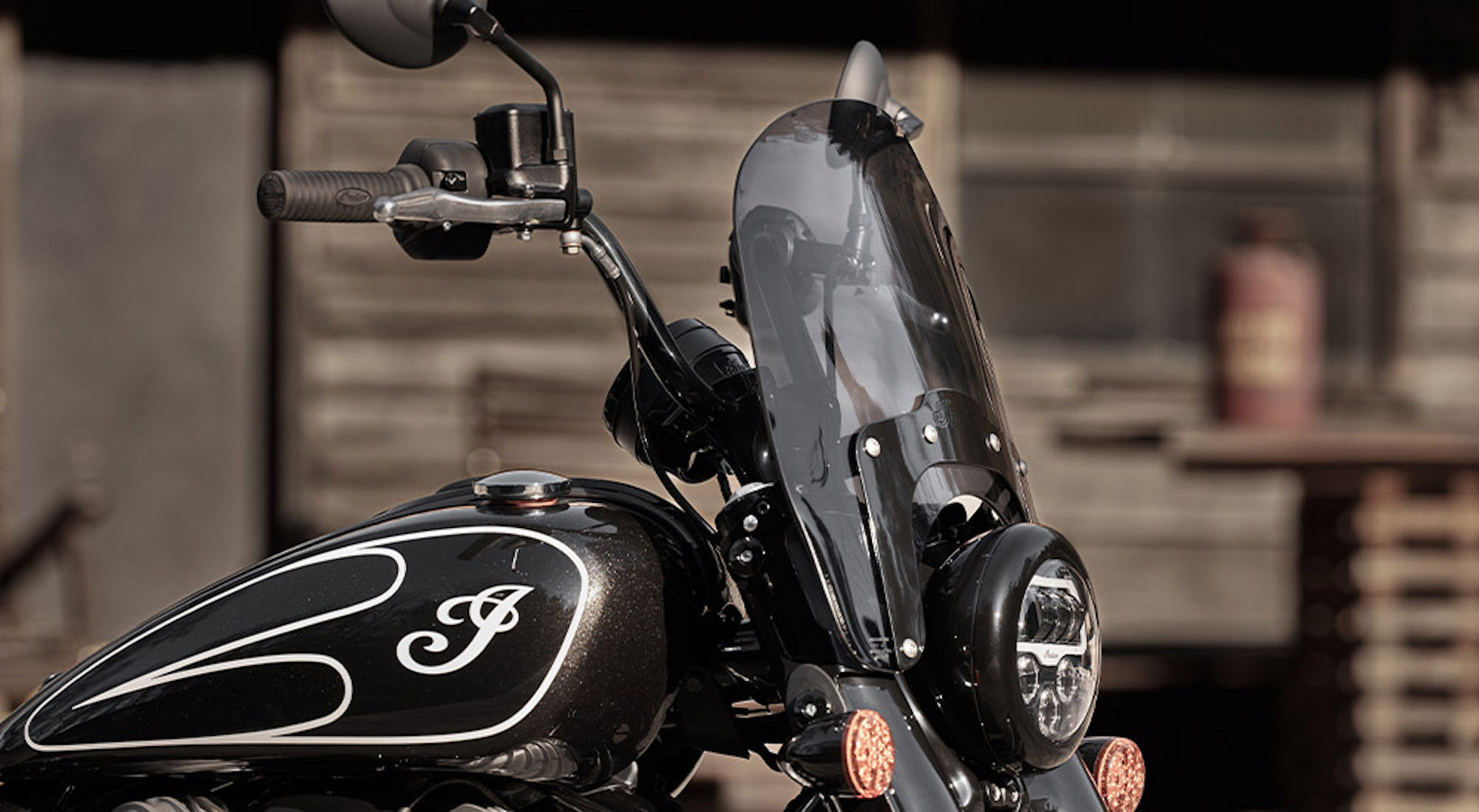 "This time, we decided to pay homage to Jack Daniels®' iconic Old No. 7® – the most iconic of Jack Daniels®' whiskeys – pairing it with the Chief Bobber Dark Horse. Both products are timeless American originals that share a combination of no-nonsense simplicity and premium quality." 
Do you like Indian's new Jack Daniels® Old No. 7®-Inspired, Limited-Edition Indian Chief Bobber Dark Horse?