British and world trials champion Dougie Lampkin will attempt to wheelie all the way around the 60.2km Isle of Man TT course in September.
While Michael Dunlop this year set a lap record of 16 minutes 53.929 seconds for an average speed of 133.962mph (215.591km/h), Dougie will be doing it at about 20mph (32km/h).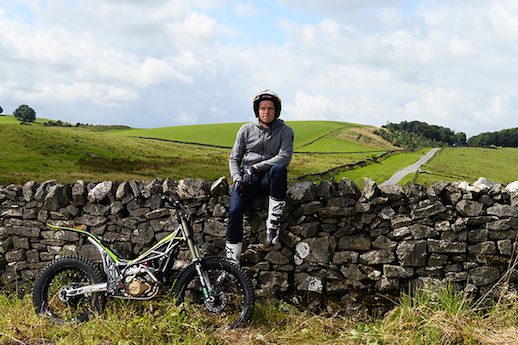 The fastest wheelie is 307.86km/h by Patrick "Ghost Rider" Furstenhoff on a Honda Super Blackbird 1100cc turbo at Bruntingthorpe Proving Ground, Leicestershire, England, in 1999. 
It won't be a length record, either.
He will begin at the famous start line in front of the TT Grandstand at 5pm on September 24 and attempt to complete the closed course in under two hours.
The longest wheelie belongs to Yasuyuki Kudo of Japan who rode a wheelie on his Honda TLM220R for 331km at the Japan Auto Research Institute proving ground in May of 1991.
However, Dougie's wheelie will be tricky as it will include 200+ corners.
His attempt will be shown live on Red Bull TV on Saturday September 24, 2016.
Dougie has been training and testing for more than six months.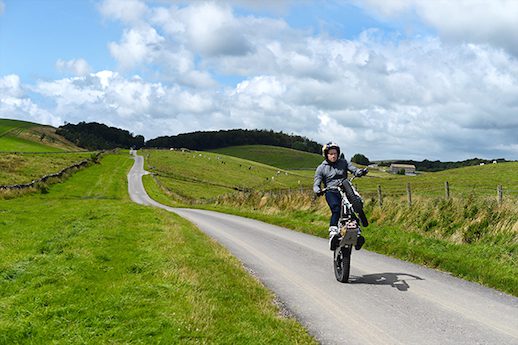 His standard Vertigo Combat two-stroke fuel-injected trial bike has been heavily modified.
"I have taken on some big tasks before, but this one is absolutely massive as there are so many unknowns," he says.
"Over the last six months it has given me a lot of sleepless nights, and although we have made good progress in more recent weeks I am under no illusion just how tough it is going to be on the day."