Two riders were injured in separate crashes with stray cattle over the weekend, promoting us to reissue our warning to riders now exploring the country after the lockdown measures have eased in some states.
On Sunday (4 May 2020) a rider hit a bull at Wetheron north of Gayndah, Central Queensland.
Paramedics treated him on the scene for significant lower limb injuries and he was airlifted to hospital.
On Saturday a rider in his 20s hit a cow on Maleny Stanley River Rd at Booroobin, South East Queensland. No other details are available, but the ambulance did attend.
Our best wishes to the riders for a full and speedy recovery.
Cattle warning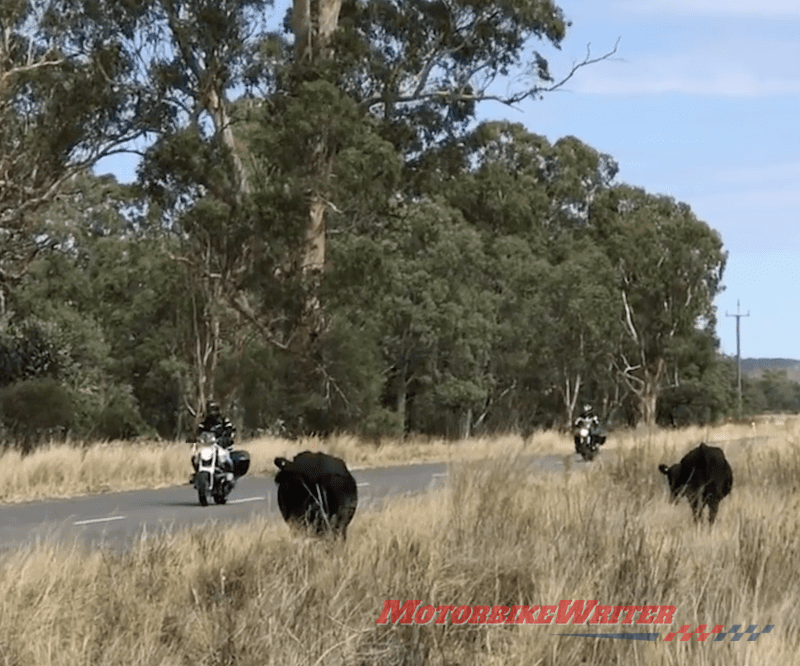 The latest Austroads Guide to Road Safety Part 5: Road Safety for Rural and Remote Areas found that motorcycles are significantly over-represented in crashes with animals.
It cited Australian insurance data that found more than 80% of animal crashes involved kangaroos. Other common animal strike crashes involved wombats, dogs, cats, and cattle.
"The majority of animal/vehicle collisions in Australia occur on regional and remote roads and most often take place around dawn and dusk or during the darker hours," it found.
However, Austroads also noted an underreporting of animal-related crashes.
Click here for tips on how not to become roadkill.
To help identify hotspots for roadkill crashes, riders have been asked to download the free Roadkill Reporter app for Android and Apple iOS developed by wildlife scientist Bruce Englefield.
The app allows users to take a photo which is GPS and time stamped, and logged online with authorities.
Data is then used to "mitigate" roadkill crashes in hotspot areas with remedies such as over- and under-road crossings for animals, signage, fences.
A 2016 study by Californian non-profit science and medicine research communication hub, PLOS, found that fences were the most effective measure, reducing roadkill by 54%.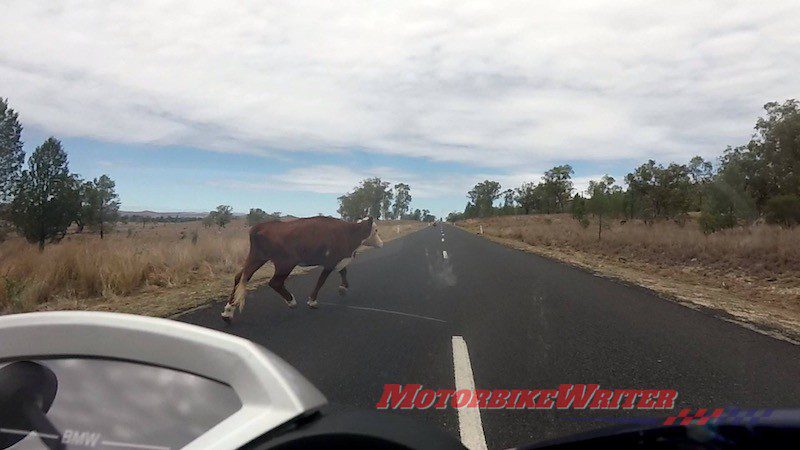 Be aware that there may be road rules that require motorists to give away to livestock or face a fine of up to $2600.
Riders certainly should do their best to avoid a run-in with cattle. They are much bigger than you and you will come off second-best!
Slow down or even pull over, switch off the engine and wait for them to pass.
If you ride by slowly, don't blip the throttle as a loud exhaust can startle them, especially young cattle, causing them to charge.
Try to ride behind the direction a cow or bull is facing as they are less likely to do a u-turn if they bolt.
Do not use your horn to alert them of your presence as that could startle them.
Black cattle can be particularly difficult to spot in the distance as they are the same colour as the road.
Manure on the road is a good indication of livestock on the road ahead, maybe just up around that blind corner or over the crest of the next hill.
An AAMI survey of 20,000 claims in 2015 indicated animal strikes are a very serious problem in terms of safety and the economy.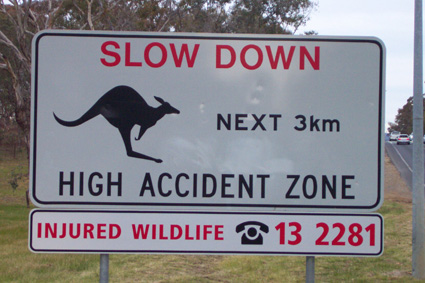 However, nine out of 10 animal strikes involves a kangaroo.
Riders are encouraged to report livestock and injured wildlife on the roads to local police, road authorities or council.