Norman Mark Reedus – an American actor better known to have played "Daryl Dixon" in the gritty, apocalyptic hit "The Walking Dead" – has just been gifted one of three designs by Indian Motorcycles' "Forged" #SportChief Project. 
Being the second actor from "The Walking Dead" to recieve a custom machine from America's oldest bike brand, Reedus's new Sport Chief shows off a higher, re-tweaked tank, which feeds into a lean, mean frame, complete with side covers.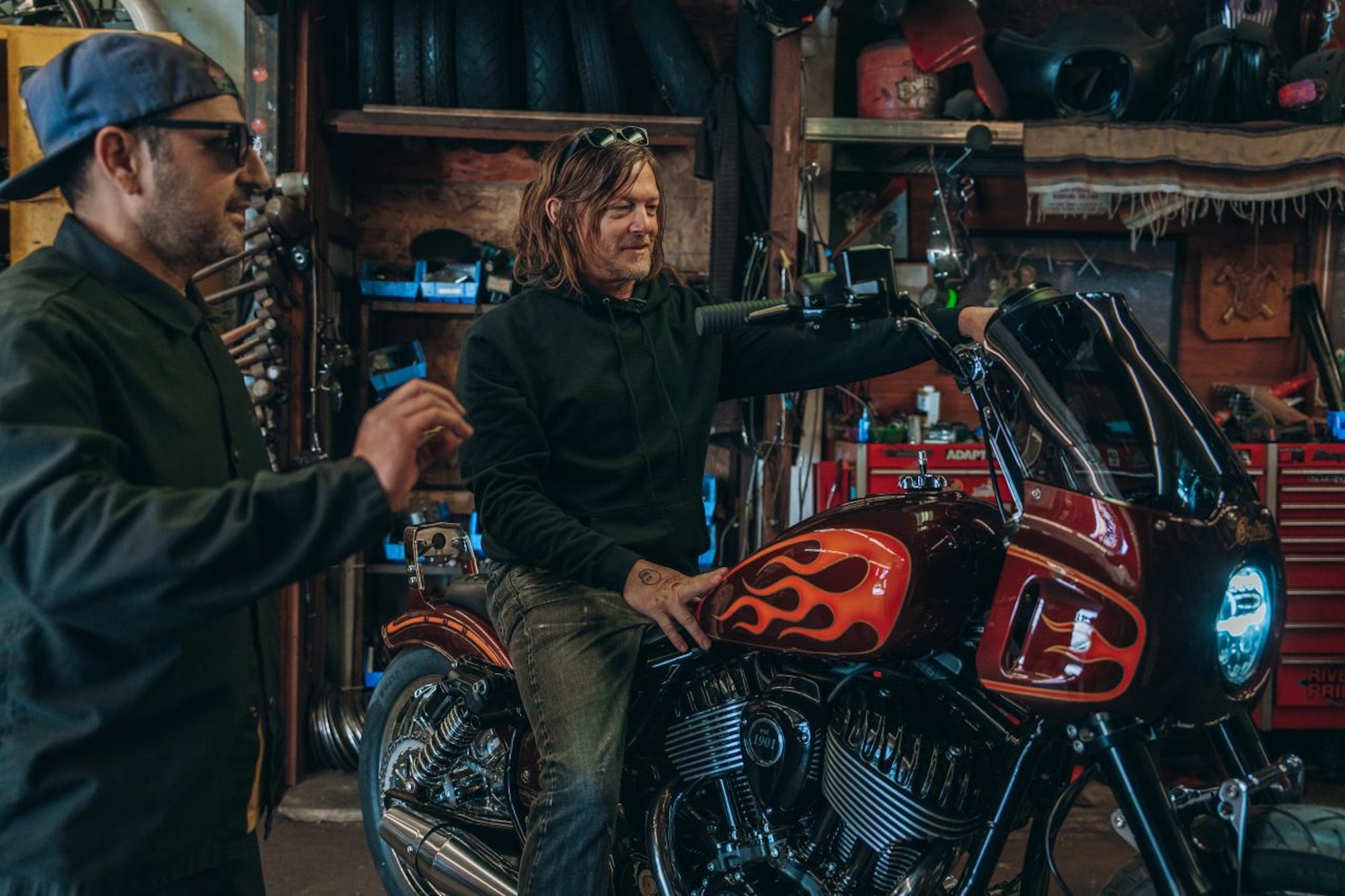 The swingarm mounts have been moved and the rear shock adjusted to streamline the bike's sleek silhouette, bookended by a custom rear bumper and complemented by Morris Mag wheel rims; as for that sexy front, Reedus has been given lifted hangers as an upgrade to the originals, with a sweet 8" touchscreen finishing off the custom build's nod to modernity.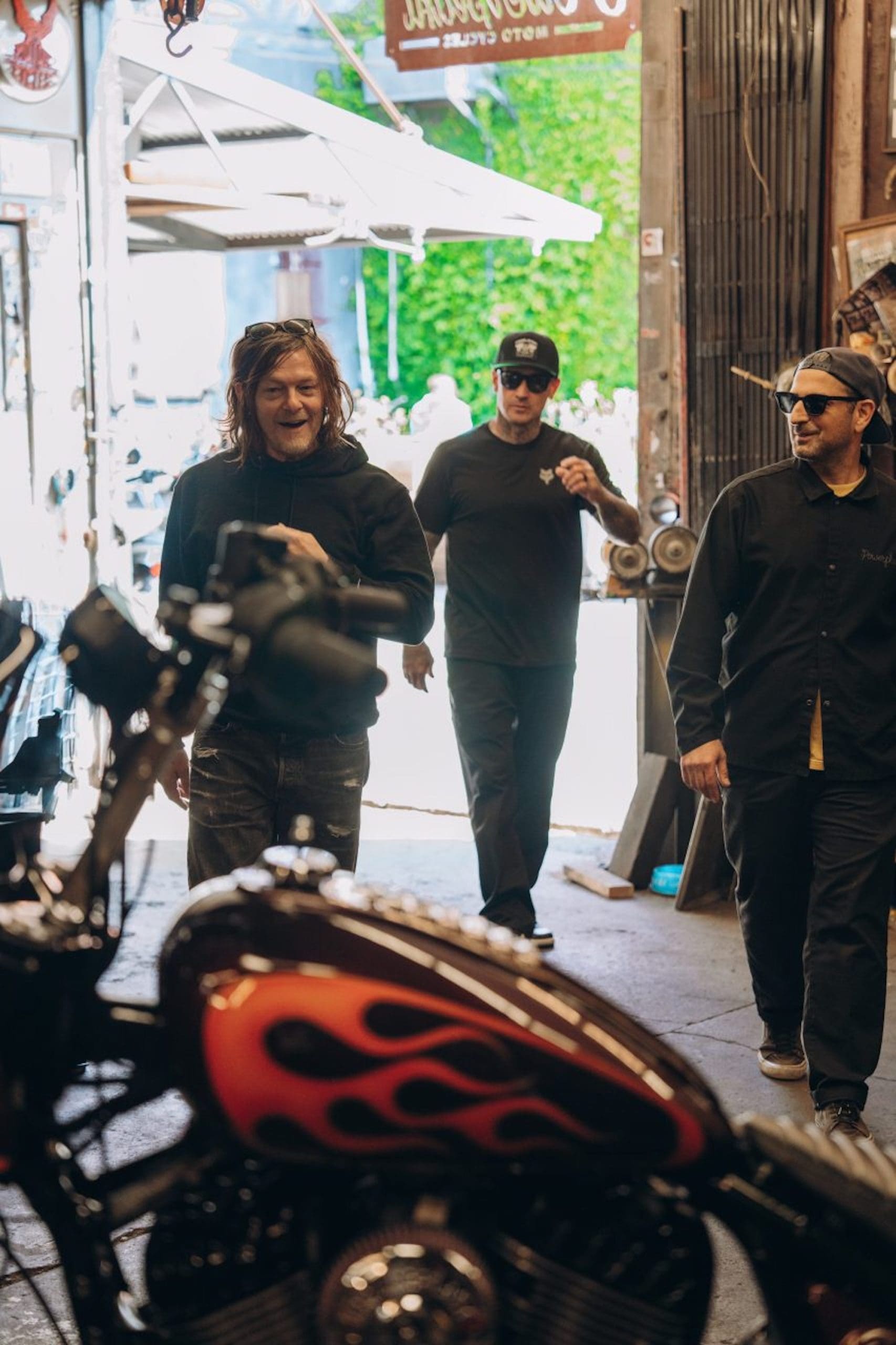 Here is the official list of parts, per Indian's press release:
Repositioned the rear shock mounts and relocated swingarm mounts to reduce the rear section's width.

Narrowed and lifted the fuel tank, outfitted it and the side covers with 3-inch louvers, and custom-made a fender inspired by old-school Indian style to fit the narrower wheels.

Modified seven-spoke Morris Mag replica wheels to fit Indian Motorcycle axles, brakes, rotors, sensors, and bearings. Lyndall Brakes made matching chrome rotors and a sprocket to complement the wheels.

Narrowed down the front fork system to accommodate an 11.5-inch rotor instead of a 13-inch rotor due to the narrow wheel used.

Designed custom 8-inch risers to imitate the Indian Motorcycle display gauge engagement system and created handlebars that were narrow with lots of pull-back to suit the bike's needs.

Fabricated a one-off stainless steel exhaust pipe with a RedThunder cone from the bike's Italian partners.

Crafted a fully custom cobra-style gunslinger seat with a stainless steel seat pan and upholstered it.

Applied a custom paint job with a mix of root beer colors that was darkened to fit the Indian Motorcycle style.

Paint and bodywork were done by Walt at WW Cycles, while Pacman added custom pinstripes.

All work conducted in-house except for the bodywork and chrome/powder coating, which were done by Garett GAS Powder in Simi Valley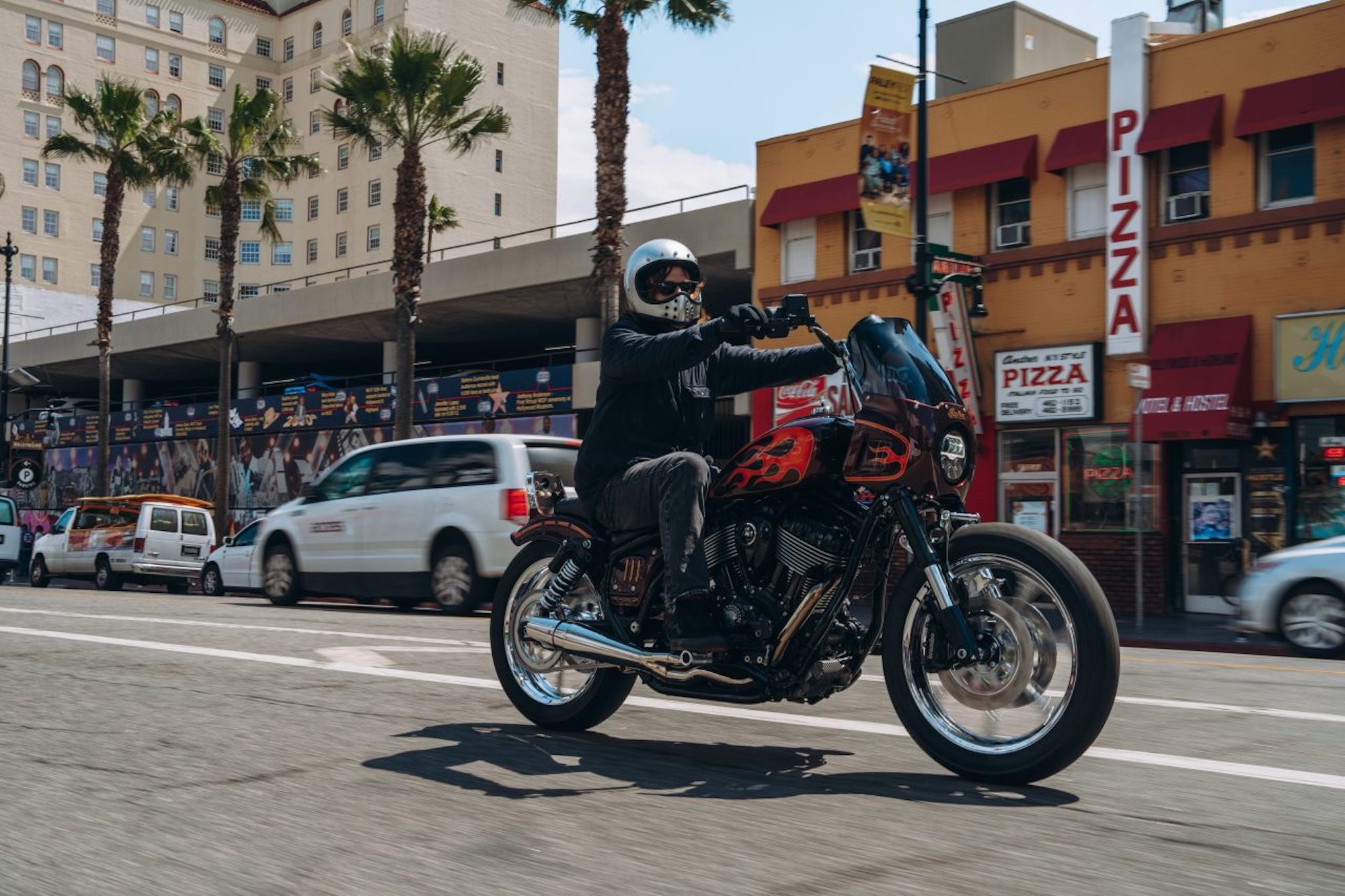 Suffice it to say that Reedus is more than a little jazzed to see the machine all finished, commenting incredulously to Carey Hart that "this looked like that stock bike when you got it??"
"When I started doing Walking Dead," recounts Reedus, "I had a motorcycle in Georgia, and I'd ride it to set every day, and one of the show producers said 'you're not supposed to ride your bike to work.'"
"I'm like, 'well, this is happening… [because] I don't have a car, [so] this is what I'm doing'… and then, a month later, he goes, 'well how about a travel show [where] you travel around the world on a motorcycle and meet custom bike builders?'"
"I was like, 'yeah. Let's do that.'"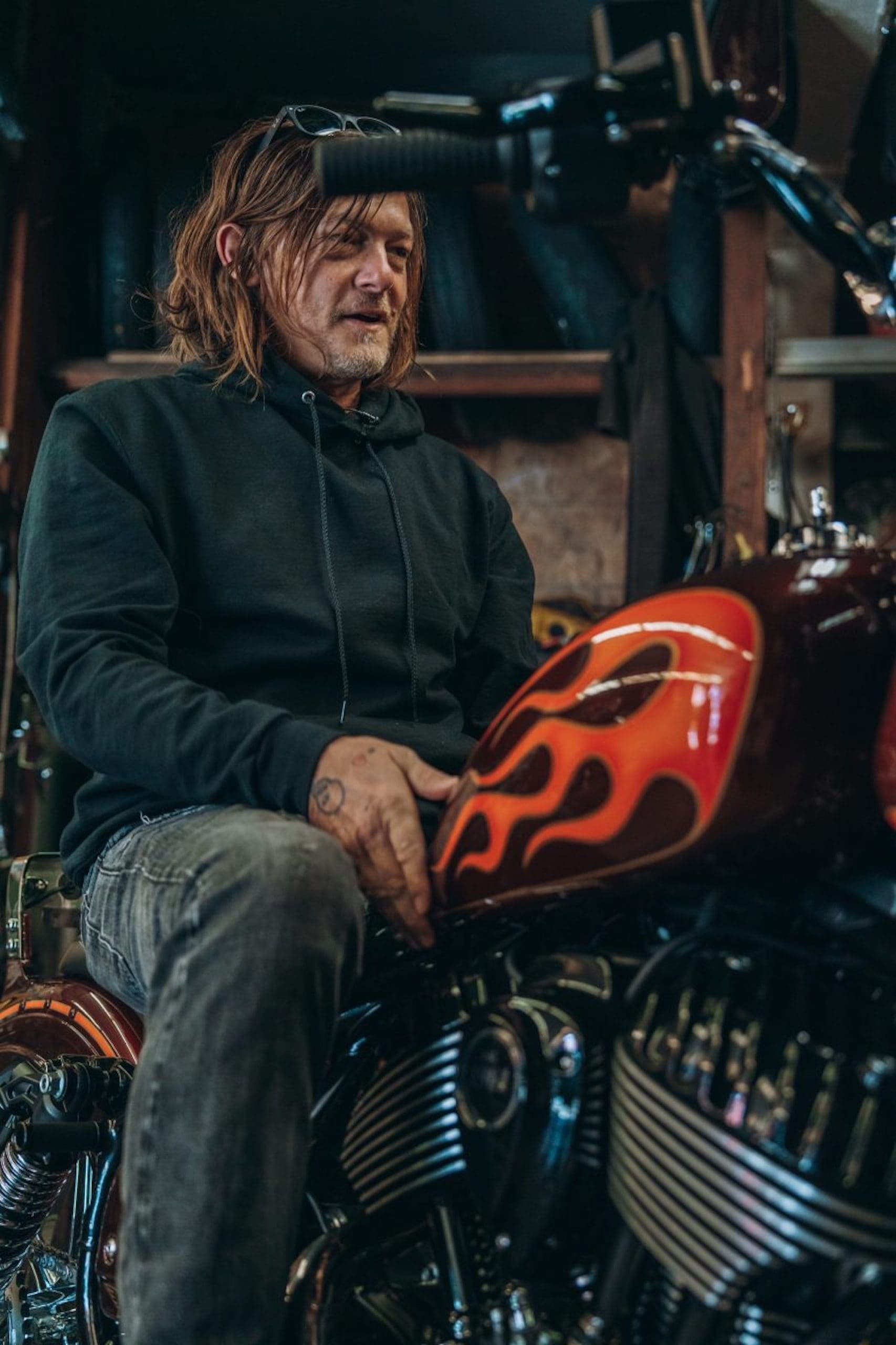 Wishing Reedus the very best with his new piece of pretty, and looking forward to the next installment of Indian's "Forged" series, where Barnstorm Cycles will be showing off their own custom Sport Chief on May 10… with Carey Hart, of course.