The motorcycle-riding star of The Walking Dead, Norman Reedus, will host a new TV series next year on motorcycle life and culture in the US.
Norman is a bike nut and plays Daryl Dixon in the long-running zombie-apocalypse show, usually riding a motorcycle.
In the first few series, it was a 1976 Triumph Bonneville customised into a hardtail chopper with MX tyres. It was abandoned when the group left the prison.
In the fifth series, Daryl's mount was a dirt-tracker based on a four-pot 1990s Honda CB750 Nighthawk but with fat knobby tyres, fake kickstarter and a brat attitude … oh, and a crossbow rack, of course!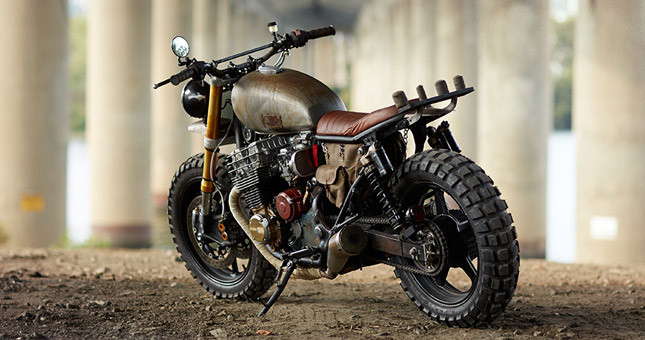 The new motorcycle show, tentatively titled Ride With Norman Reedus, is also on AMC channel which is broadcast in Australia on Foxtel, so we should be seeing it here in future.
In the show, Norman will ride with fellow actors, musicians, friends or locals, stopping at custom-bike shops, tattoo parlours and collector warehouses.
AMC spokesman Joel Stillerman says Norman is "an avid rider and aficionado who is deeply immersed in motorcycle culture".
"There is also nobody more fun to hang out with. This show will bring those two elements together for a weekly ride into the incredible world of motorcycles and the people who live and breathe them."
Meanwhile, The Walking Dead is entering its sixth season in which Norman's character is believed to be killed off.