If you think coronavirus is scary, how about the Italian Vyrus Alyen 988 with its origami bikini fairing and tailpiece with a host of winglets?
It's a rather unfortunate name for an Italian bespoke motorcycle company given the horrendous impact of the coronavirus on that country.
But Vyrus has been around for a while and even Hollywood actor Tom Cruise, who began riding at the age of 10, owns a Vyrus 987 C3 4V worth more than $100,000.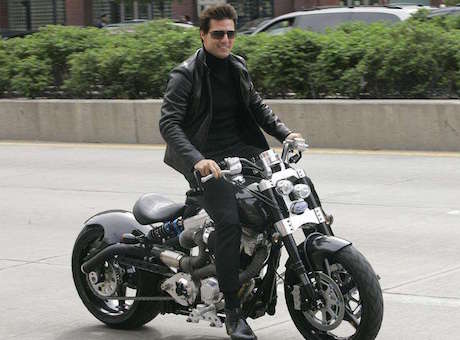 Their latest bike is the Aylen 988 which features a hoist of winglets in styling that looks more like origami than motorcycles.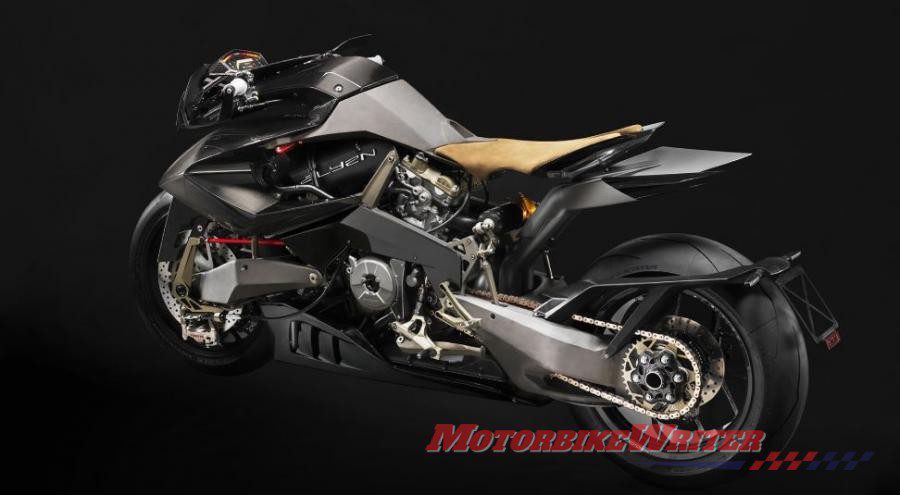 Winglets have been used in the past couple of seasons of MotoGP and are now starting to make their way on to production bikes such as the Aprilia RSV-4, Ducati Superleggera V4 and the Honda CBR1000RR-R.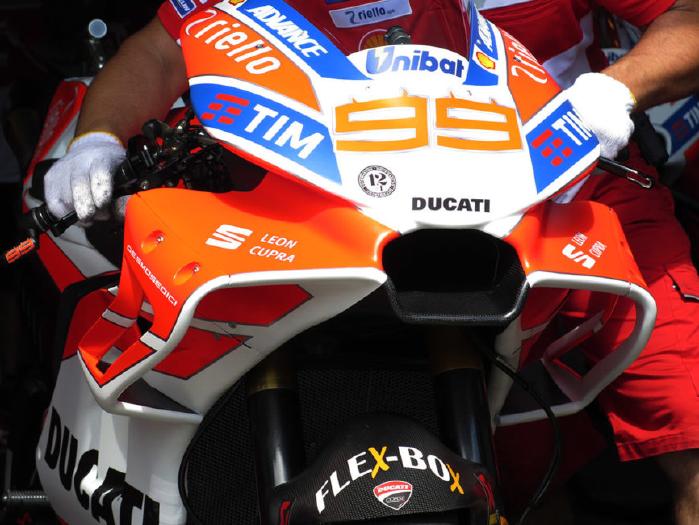 The Alyen 988 is powered by a Ducati Panigale 1299 L-twin which is actually 1285cc and has output of 207hp at 11000rpm and 142Nm of torque at 9000rpm.
In this bike, power is down slightly to 205hp, and there is no indication of the torque output.
Nor do they mention price, but suspect they wouldn't be less than Cruise paid for his.
In fact, their website only features some images, tech specs (below) and the word "Request" which takes you to a form to fill in to request a quote.
If you have to ask, you can't afford it.
Vyrus says only 20 will be made, they are in production now and will be delivered in July.
They will be Euro 5 road legal.
It is likely to cost at least $100,000 given the lashings of carbon fibre on the body, tank and exhausts, plus the rather complex hub-centre steering.
That is understandable as Vyrus worked with Bimota on their Tesi model which features similar steering.
While motorcycling is experiencing a global downturn in sales that will be exacerbated by the current pandemic, it seems there is always space for esoteric bikes for the rich and famous.
Vyrus Alyen 988 tech specs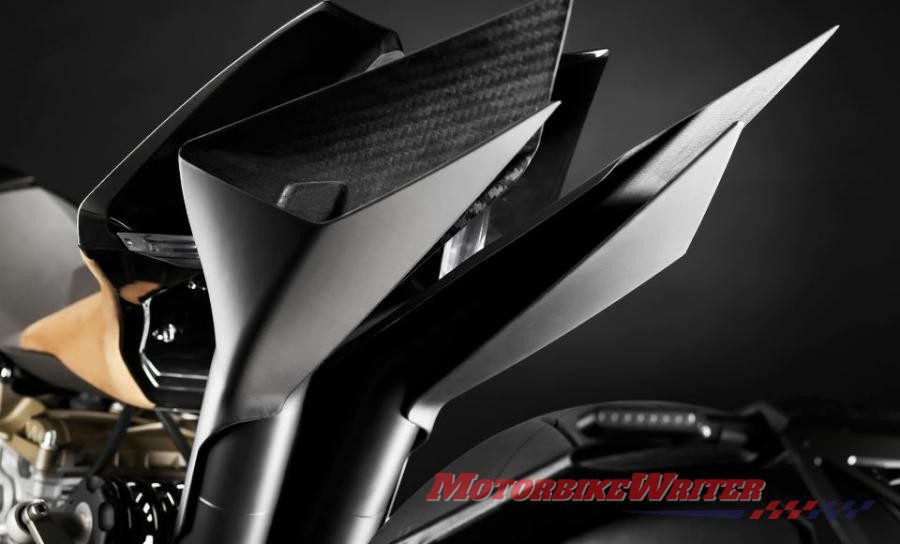 | | |
| --- | --- |
| Engine type | Ducati L-twin shaped 90° Desmo drive |
| Bore | 116mm |
| Stroke | 70.8mm |
| Displacement | 1285cc |
| Compression ratio | 11,3:1 |
| Lubrication system | forced by gear pump |
| Cooling system | Water-cooled |
| Power | 205hp @ 10.500 rpm |
| Gearbox | 6 speed |
| Clutch | wet clutch |
| Fuel injection | Electronic Injection |
| Front suspension | Push Rod Twin Pivot Vyrus |
| Rear suspension | Push Rod Twin Pivot Vyrus |
| Frame | Vyrus Magnesium double omega design combined with a self-supporting composite Body |
| Steering System | Vyrus Hydraulic Wired Steering System |
| Caster angle | 17° to 25° |
| Trail | 84 mm to 112 mm |
| Front tire | 120/70 ZR 17 |
| Rear tire | 200/60 ZR17 |
| Fuel tank capacity | 11 lt |
| Wheelbase | 1575 mm |