The video teasing campaign for the new new joint venture motorcycle between MV Agusta and car designer Zagato finally shows details of the new F4Z.
The full bike will be revealed on September 4 with all the technical specifications, but the above video at least shows some more detail of the bike, if not a full picture.
Previously, the only detail was a vague photo (below) which almost looks as tough they have created a two-wheeled car, streamliner or even a covered scooter like the BMW C-1.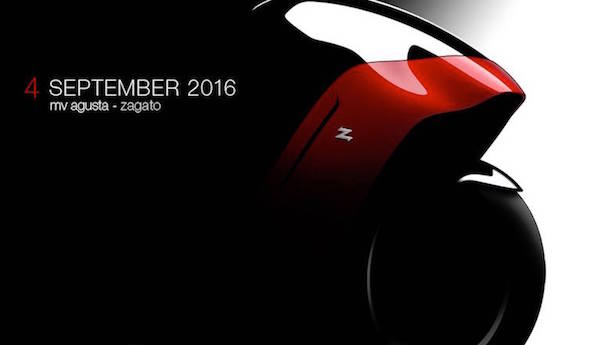 However, this new video shows the F4Z has inherited a lot of Ugo Zagato's fluid aerodynamic shapes and details.
It shows a single red-suede seat, a single small LED headlight, Brembo brakes, Marzocchi forks and a bigger emphasis on the traditional MV silver in the paintwork.
Zagato is a Milan-based coachbuilding company started by Ugo Zagato about 100 years ago to build car and plane bodies.
The name is more common to people in the car world who would be familiar with his aerodynamic car designs.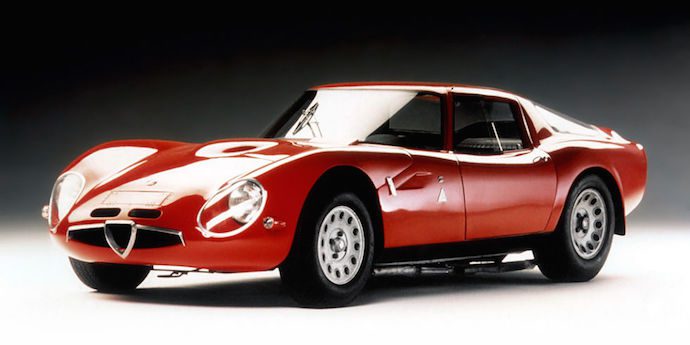 Ugo's car bodies have been used by Alfa Romeo, Aston Martin, BMW, Cadillac, Ferrari, Fiat, Jaguar and Maserati.
Some have been stunning motor show concepts, some have gone into production and are still a thing of beauty today while some are just ridiculously ugly, like the Cadillac Nart!
Today, the company is a bespoke designer for exclusive and cashed-up customers.
So it comes as something of a surprise that MV Agusta would have an association with such an exotic company in these troubled financial times.
MV Agusta wants out of its relationship with AMG Mercedes and is looking for a new buyer or financial partners, including Polaris Industries, to keep the company going.
More recently MV Agusta has extended its business plan to include escorted and guided tours of Italy on their new Turismo Veloce 800 sports tourer.