Police have waived a Bribie Island rider's $400/3point infringement for having a void helmet sticker in a test case that proves riders can legally remove the external sticker.
Ian Joice, 63, says he was pulled over by police on Bowen Rd, Glass House Mountains, on 12 August 2019 at 11.38am.
He says the officer noted the external sticker had the word VOID across it from age and sun damage while the internal label was faded due to wear.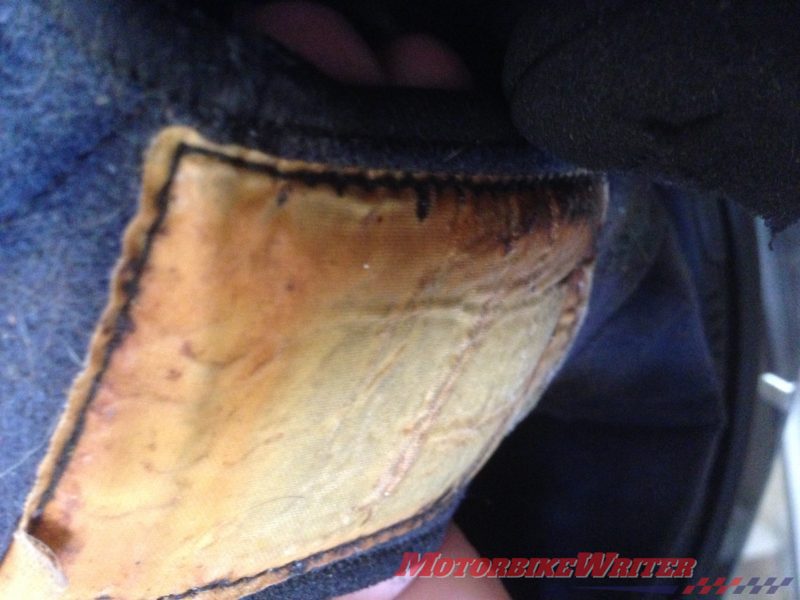 A week later he received an infringement notice in the post for "fail to wear helmet".
So he contacted Motorbike Writer after reading our article which advised riders that is legal to remove the external sticker.
Click there to read our full article.
We contacted Queensland Police to ask why an erroneous fine was issued and how many other similar fines had been issued.
They replied:
The infringement in this matter will be withdrawn. This is an isolated incident and the officer has been given guidance regarding the matter.
Ian was greatly relieved when we passed on the news of his fine waiver.
"I have been very distressed with this situation and am greatly relieved that the notice has been withdrawn," he says.
"I have had some black days since the notice arrived."
Australian Motorcycle Council helmet law expert Guy Stanford says he believes police are not aware of the rules and standards that apply to helmets.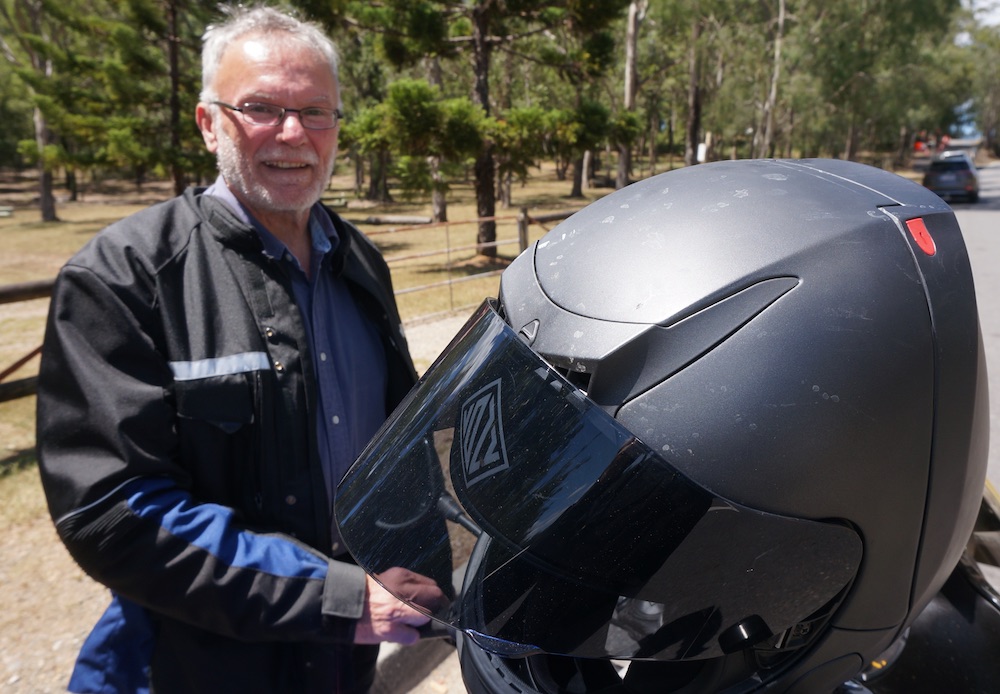 "This is a good result from a commonsense complaint," he says. 
"The facts were clear, the rider had been issued a fine for an offence he did not commit.
"This sort of fraud reflects badly on all police."
Void sticker
Guy says the external sticker on a motorcycle helmet is only an indication of compliance and not a legal requirement.
In fact, the Australian Road Rules and standards do not even mention an external sticker.
They only say the helmet has to be "permanently and legibly marked".
"So long as the mark of certification appears somewhere on the helmet that's all you need, which means the label inside," Guy says.
AS/NZS 1698 external stickers show VOID due to fading in the sun or if they have been removed.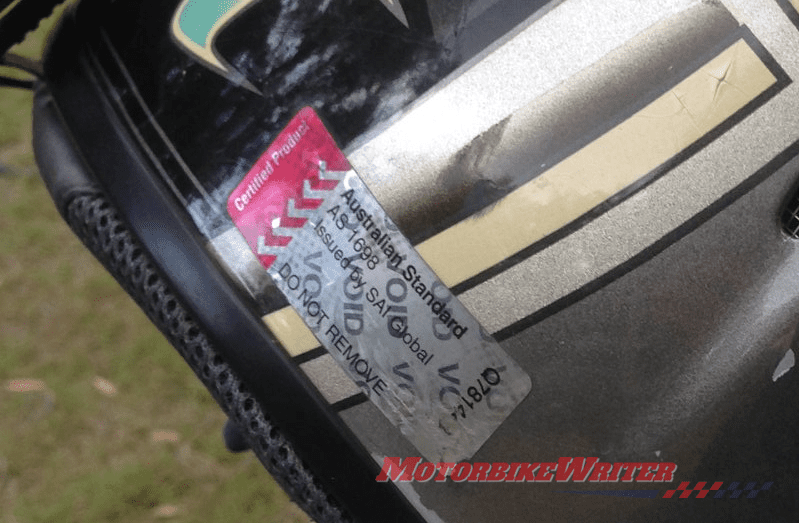 "This is only a manufacturer's device to recommend to riders when they should update their helmet," Guy says.
"It has nothing to do with any legal requirement and is not mentioned in the Australian Road Rules. There is no expiry date on motorcycle helmets."
Ian says he didn't realise his helmet was so old and has now spent the $400 he would have spent on paying the fine to buy a new helmet.
We suggest you keep a copy of this article and/or

our previous article

to show police if you are ever threatened with a similar erroneous fine.