The Victory Magnum isn't a shy motorcycle, but it certainly has become a lot bolder and louder with the limited-edition X-1 to be launched this weekend at Daytona Bike Week.
It comes with a bold new custom paint schemes in black and silver with red squiggles and 21-inch Black Billet wheels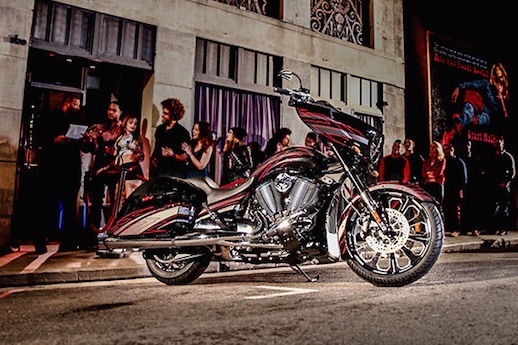 The X-1 also has double the output of the Magnum's audio system with 200 watts of power and 10 speakers, up from six, including speakers on the tops of the panniers.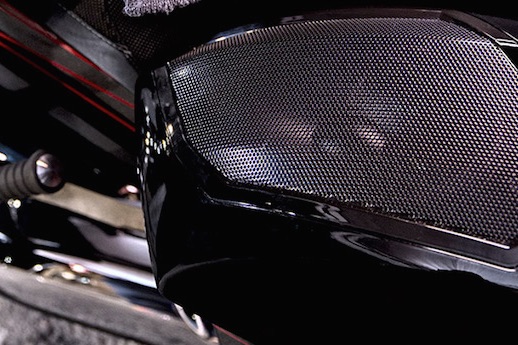 And to complete the rock show effect, it gets an LED headlight which is 74% brighter than on the Cross Country.
Only 300 Magnum X-1 bikes will be built and, while Victory Motorcycles Australia has expressed interest, there is no word on when they will arrive and how many we will get. If and when we do get it, the bike is likely to cost about $2500 more than the Magnum as it is in the US, which would make it about $32,500.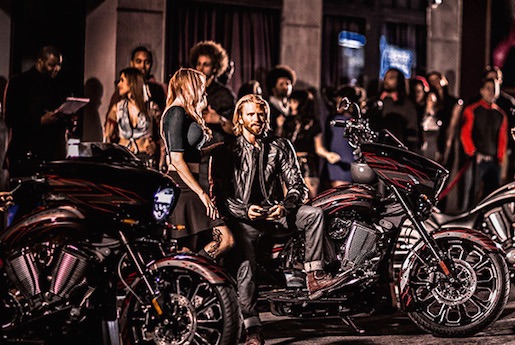 Spokesman Adrian Givoye says they have been hampered with supplies of Indian and Victory motorcycles in recent months caused by a fire and consequent industrial strife on the Long Beach wharves.
"We've only just got good stock of the Magnum now, so we want to handle those before we release a new model," he says. "We want to make sure we have plenty of product available when we launch.
"The port issues have been resolved, it is now open and returning to some sort of normality. However, there will be months and months of backlog to work through and we are just one among numerous others that are affected," Adrian says.
The US wharf problems have been compounded by quality issues with the Scout which Adrian says have since been resolved.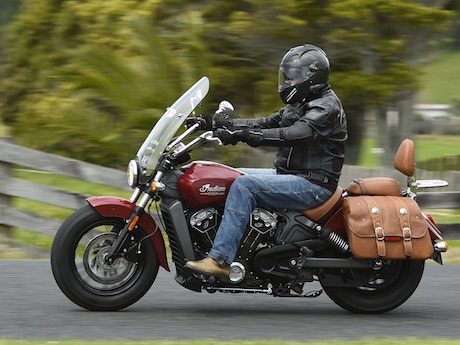 "We are now delivering a fair few more Scouts this month and more in April and we're hoping that normality has returned to production and there will be no further delays," he says.
"The normal cycle is about six weeks from production to arrival in our port and then another couple of weeks for delivery."
Adrian says the newly launched blacked-out Indian Chief Dark Horse model will arrive here by mid-year, priced below the Classic.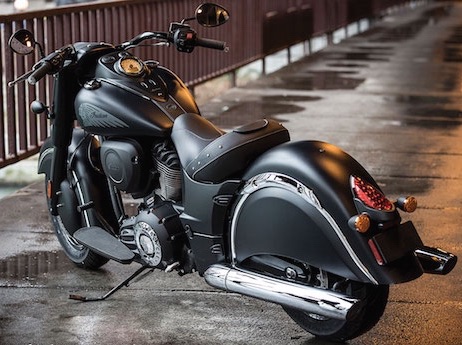 Meanwhile, Polaris, the parent company of the Indian and Victory brands, is expected to be unfazed by the Harley 75-year sponsorship deal with the Sturgis Motorcycle Rally.
Polaris launched the new Chief range at the rally in 2013 and the Magnum, Scout and Roadmaster at last year's event.
With a record of more than one million riders expected at the Sturgis 75th anniversary this year, Polaris couldn't possibly ignore such a big audience.
It is tipped that they will reveal their Charger electric bike to compete against the Harley LiveWire as well as a new Indian model called the Springfield, named after the birthplace of the brand.
Adrian wouldn't comment on the rumours, except to say "they continue to surprise us".