Victory Motorcycles has taken third and fourth place in the Isle of Man Zero TT race for electric motorcycles in the American company's first European race venture.
The electric race was won by John McGuinness on a Mugen with a new lap record of 119.279mph (18:58.743) from from teammate Bruce Anstey (118.857/19:02.785).
Third was Lee Johnston on the Victory electric prototype with 111.620mph – 20:16.881 from teammate Guy Martin (109.717/ 20:37.987) who stepped in for the injured William Dunlop.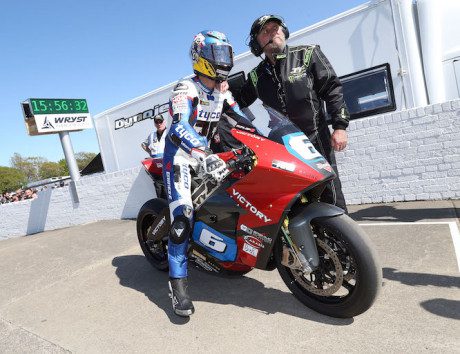 The successful prototypes electric bikes are expected to be the racing version of the production Victory Charger that they have announced for public sale later this year.
While they aren't calling the racing bike the Charger, we can assume it is close to what they will produce and it shows a radical departure from the current crop of cruisers and cruiser-based tourers in the Victory range.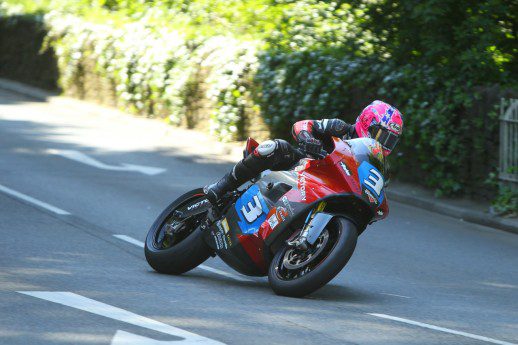 And together with the recent revelation of the Victory Motorcycles Project 156 streetfighter to compete at Pikes Peak, it shows a whole new direction and youth focus for the American brand.
It's not only Victory Motorcycles which is departing from cruisers with their electric bike. The Harley-Davidson electric LiveWire is a naked sports bike.
There is no release date yet for the LiveWire but it is expected to be as soon as next year, but the production Victory Charger is expected to be unveiled at the Sturgis Motorcycle Rally in August ahead of its showroom release.
Meanwhile, for the first time, Victory Motorcycles entered a professional motorcycle-racing event in Europe with two Victory electric race prototypes.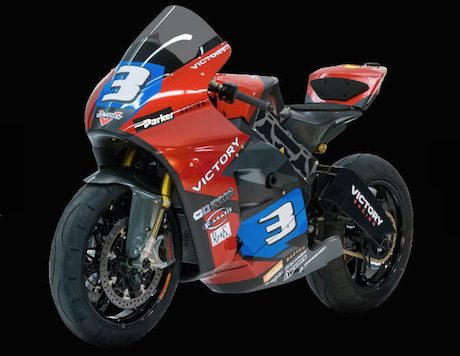 The Victory Racing prototype electric race bike features a dedicated electric racing motor and power cells as well as sophisticated electric controls to maximise top power, power delivery, and durability under racing conditions.
Victory engineers tested the electronics and chassis for the race with private test sessions in North America.
The company is well poised to tackle the upcoming electric motorcycle market after parent company Polaris Industries went from being an investor in Brammo to the shock owner of the Oregon electric motorcycle business.
Polaris will begin making Brammo electric motorcycles later this year in its Spirit Lake, Iowa, factory where they also make Global Electric Motorcars (GEM) and Goupil electric golf cart-style vehicles.
Polaris already has a lot of electric motor and battery technology which it uses in some of its ATVs and UTVs.
The company applied for the trademark "Victory Charger" on January 27.