The new Vespa GTS scooter range includes stop-start technology to switch off the engine when stationary and automatically restart when the brake is released.
Stop-start technology has been used in many cars for several years now and was introduced by Honda on the PCX 125 scooter in 2010.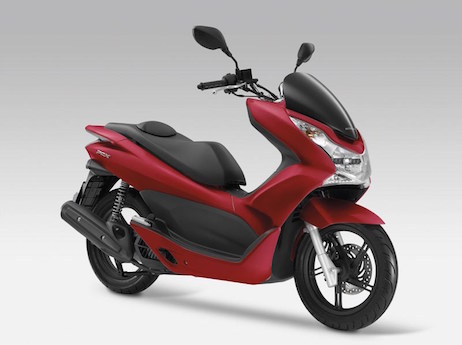 Yamaha has added it to their Janus 125 scooter specifically for the Vietnamese market.
We are bound to see more of this type of technology filtering through to other scooters and even motorcycles.
Do we need stop-start?
Do we really need stop-start technology in motorcycles?
Since filtering was made legal we don't stop for as long as cars in heavy traffic and we don't see the point of adding extra expense to a bike or scooter for the minimal economic advantages.
Stop-start technology also requires more powerful and expensive batteries and starting system with uprated starter motors, solenoids, alternators and more. All of this adds to the price of the vehicle.
If it were added to bigger bikes, the extra wear and tear on the crankshaft may also reduce the lifespan of the bike.
If you are really that worried about fuel economy, the starter button is right by your thumb, so you could easily switch off at the lights and fire up again when they change.
With modern EFI engines, they start quickly and don't waste fuel.
WHY DO MOTORCYCLES HAVE LOW ECONOMY
However, we don't recommend that if you are lane filtering as you need to get away promptly before being swamped by traffic. That momentary lapse to restart your bike could be a little dangerous.
Vespa also gets GTS traction control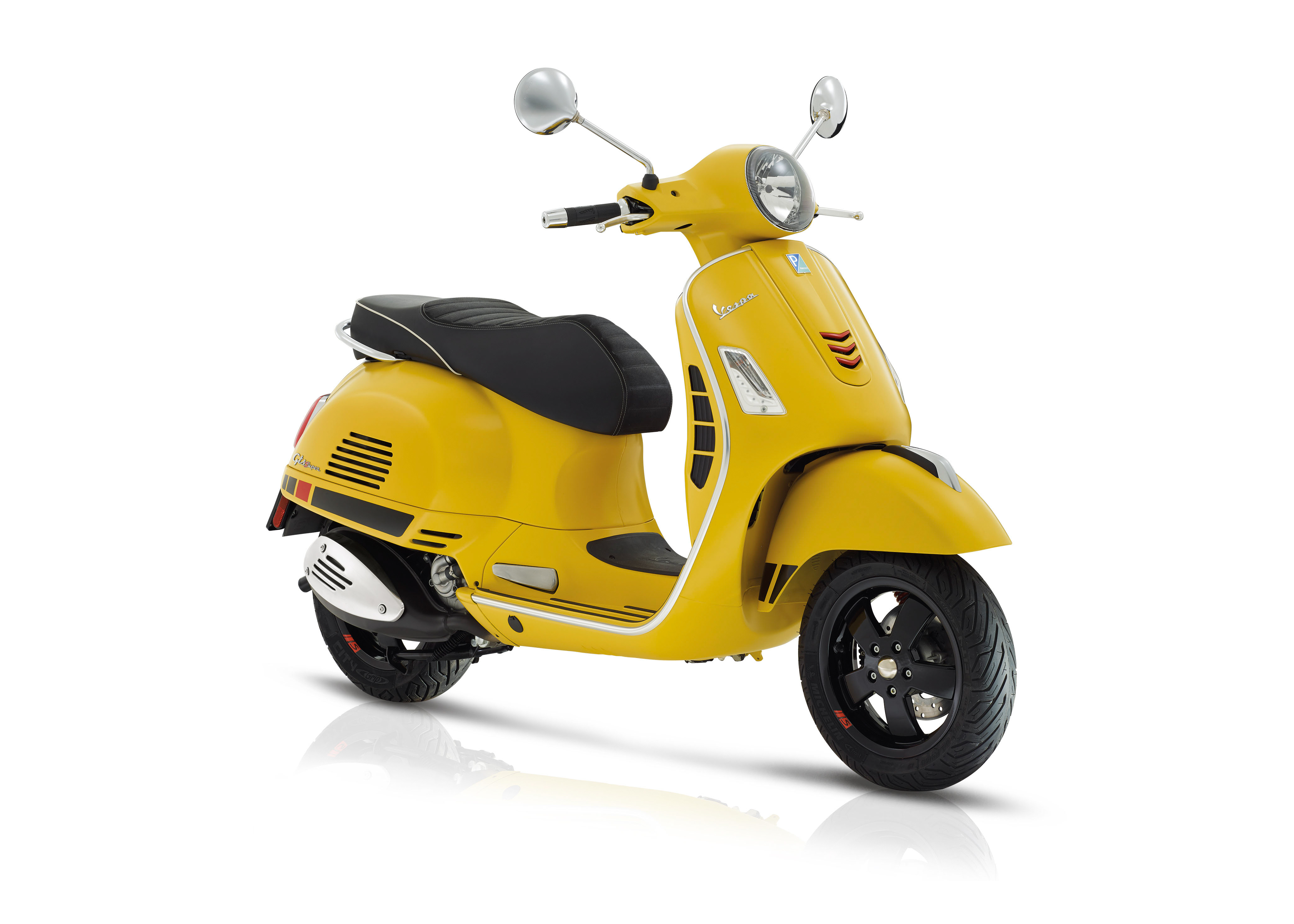 The classic Vespa GTS comes in 125cc, 150cc and 300cc versions, but we won't be getting the 125cc model.
The GTS 300 includes traction control which seems ludicrous as it has just 15.6kW of power.
The first scooter with electronic traction control was the Aprilia SRV 850, but now many others scooters have the feature, including the Piaggio BV350 and MP3 500.
We believe that the Vespa GTS 300 is the smallest yet to have traction control.
However, with a 130mm rear tyre on a tiny 12-inch wheel, it could be handy on oil-soaked wet city streets to prevent wheelspin.
Standard features
These features are standard on all GTS models:
remote opening saddle;

"Bike Finder" button on the keyfob that activates the indicators so you can find your bike in a crowded carpark;

a USB charging port, in the compartment of the leg shield;

front indicators have LEDs that act as daytime sidelights; and 

digital instruments with a classic round speedometer and a digital screen showing fuel level, clock and two trip meters.
The GTS Super also features black rims with diamond-shaped finish and double-upholstered saddle with clasp. It comes in black, red, white and a new green. The others come in white, grey, green and yellow.
They arrive later this month at $7490 (plus on-road costs) for the GTS 150 i-Get ABS which is an increase of $900 over the previous model.
Surprisingly, the GTS 300 Super ABS ($9290) and the GTS 300 Super Sport ABS ($9590) cost $100 less than before.
Accessories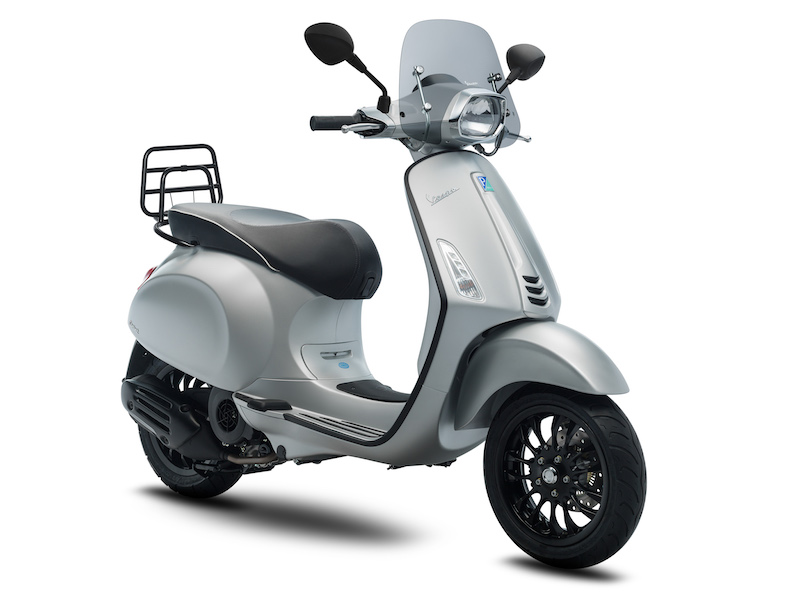 The GTS range has a wide range of accessories such as a colour-coded top box that fits a full-face helmet and has a padded back rest.
The most requested accessories are the chrome front and rear luggage racks.
There is also a chrome perimeter guard kit, thermal leg cover, mechanical and electronic anti-theft devices, luggage rack straps, and a "Country & Leisure" travelling rug.
Vespa GTS 150 – Technical Specifications
ENGINE
Type
Single cylinder, 4-stroke Piaggio i-get with "Start & Stop" system
Engine capacity
124.7 cc
155.1 cc
Bore x Stroke
52 mm / 58.7 mm
58 mm / 58.7 mm
Max power at crankshaft
9 kW /8,250 rpm
10.8 kW /8,250 rpm
Max Torque
11.5 Nm/ 6,000 rpm
13.5 Nm/ 6,750 rpm
Fuel system
Electronic injection
Ignition
Electronic, with variable advance
Cooling system
Liquid
Lubrication
Wet sump
Gearbox
CVT with torque server
Clutch
Automatic centrifugal dry clutch
VEHICLE
Load Bearing Structure
Sheet metal body with welded reinforcements
Front suspension
Single arm fork with coil spring and hydraulic control
Rear suspension
Double hydraulic shock absorber with four-position spring pre-load adjustment
Front brake
Hydraulically operated 220 mm stainless steel disc
Rear brake
Hydraulically operated 220 mm stainless steel disc
Braking system
Two-channel ABS system
Front tyre
Tubeless 120/70 – 12″
Rear tyre
Tubeless 130/70 – 12″
DIMENSIONS
Length/Width
1,950/740 mm
Wheelbase
1,350 mm
Kerb weight
140 kg
Fuel tank capacity
7 (± 0.5 )  litres
Vespa GTS 300 – Technical Specifications
| | |
| --- | --- |
| ENGINE | |
| Type | 4-stroke single cylinder, 4 valves, electronic injection |
| Displacement | 278.3 cc (278 cc for China only) |
| Bore x Stroke | 75 mm x 63 mm |
| Max Power at crankshaft | 15.6 kW (21.2 HP) at 7,750 rpm |
| Max Torque | 22 Nm at 5,000 rpm |
| Fuel system | P.I. injection (Port injected) |
| Ignition | Electronic with variable advance |
| Cooling system | Liquid |
| Lubrication | Wet sump |
| Gearbox | Twist-and-go CVT with torque server |
| Clutch | Automatic centrifugal dry clutch |
| VEHICLE |   |
| Bearing structure | Sheet metal with welded reinforcements |
| Front suspension | Single arm suspension with coil spring and hydraulic shock absorber |
| Rear suspension | Double hydraulic shock absorbers with adjustable preload with 4 settings |
| Braking system | Two-channel ABS system/ ASR |
| Front Brake | Hydraulically operated 220 mm stainless steel disc |
| Rear Brake | Hydraulically operated 220 mm stainless steel disc |
| Front tyre | Tubeless 120/70 – 12″ |
| Rear tyre | Tubeless 130/70 – 12″ |
| | |
| DIMENSIONS |   |
| Length/Width | 1950/755 mm |
| Wheelbase | 1375 mm |
| Kerb weight | 160 kg |
| Fuel tank capacity | 8.5 (± 0.5 ) litres |