Isle of Man helmet manufacturer Veldt has partnered with famed shoe manufacturer Alessandro Berluti to make a carbon and leather helmet that costs a staggering amount.
At £2840 ($A6250 delivered to Australia), we believe the Berluti Veldt is the world's most expensive production motorcycle helmet. It certainly eclipses the next most expensive helmet, the carbon-fibre Arai Corsair-X RC, at $A5600.
It features a carbon fibre shell and "patinated" (aged) Venezia leather on the peak and around the visor opening and the bottom of the helmet.
The Isle of Man helmet company makes very trendy helmets and Berlulti has made it ultra-trendy, but at a staggering cost.
Fifty years ago a famous Bell Helmets ad campaign exclaimed "If you've got a $10 head, wear a $10 helmet!" 
Many riders pay more for a renowned brand of helmet simply because they believe their head is worth it.
However, this Berluti model takes that to the extreme.
Our research of the comprehensive and well-respected British Safety Helmet Assessment and Rating Programme (SHARP) found there was not a lot of correlation between safety and price.
While Veldt helmets are not assessed by SHARP, they seem to be well constructed and I feel safe when wearing mine.
Veldt helmets
Veldt helmet prices are not unreasonable.
They run from about $A600 for an open-face to $890 for the full-face version I have which converts to an open face by removing the bolted-on chin bar.
It's a low-profile, comfortable, lightweight (1kg) and attractive helmet, although quite noisy as the visor leaves a big gap when closed.
Click here to read our review.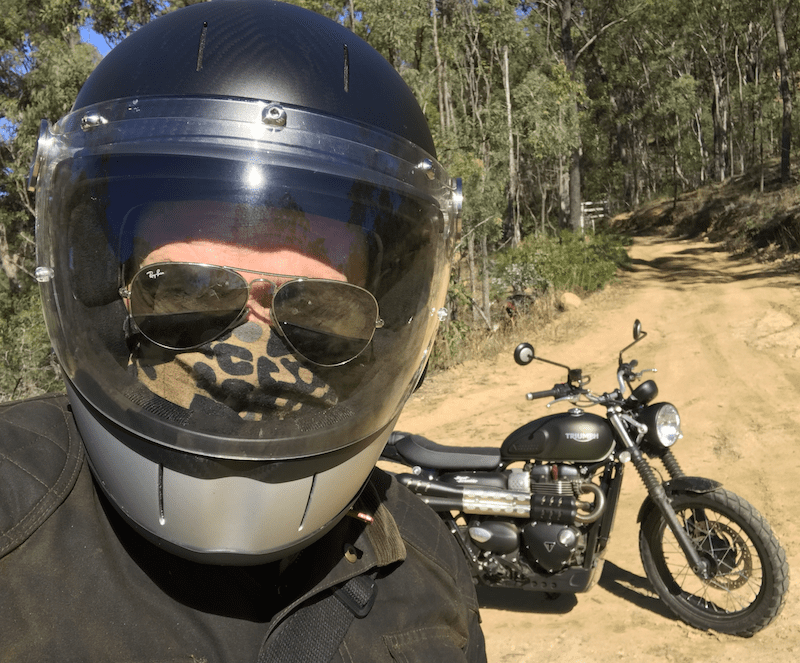 The design is similar to other retro helmets such as the Bell Bullit and Biltwell Gringo.
But the Veldt is different because it can be adapted to four different helmet types: full-face with and without a visor and open face with or without a visor.
The chin bar and visor are fitted by high-quality allen bolts for a firm and secure fit.
However, any full-face helmet that is not a one-piece shell, such as modular or flip-up, must have compromised safety.