If you're a Rebel-lover, you're going to want to take a look at the new, understated, CMX1100T-compatible piece of pretty that Vance & Hines has released into the market. 
"Honda took one of the best performance cruisers on the market and gave it touring credibility," says Tom Trobaugh, Vance & Hines's Director of Business Development.
"The addition of our Hi-Output Slip-on takes it to a new level of style and gives it a great sound, both in town and on the highway."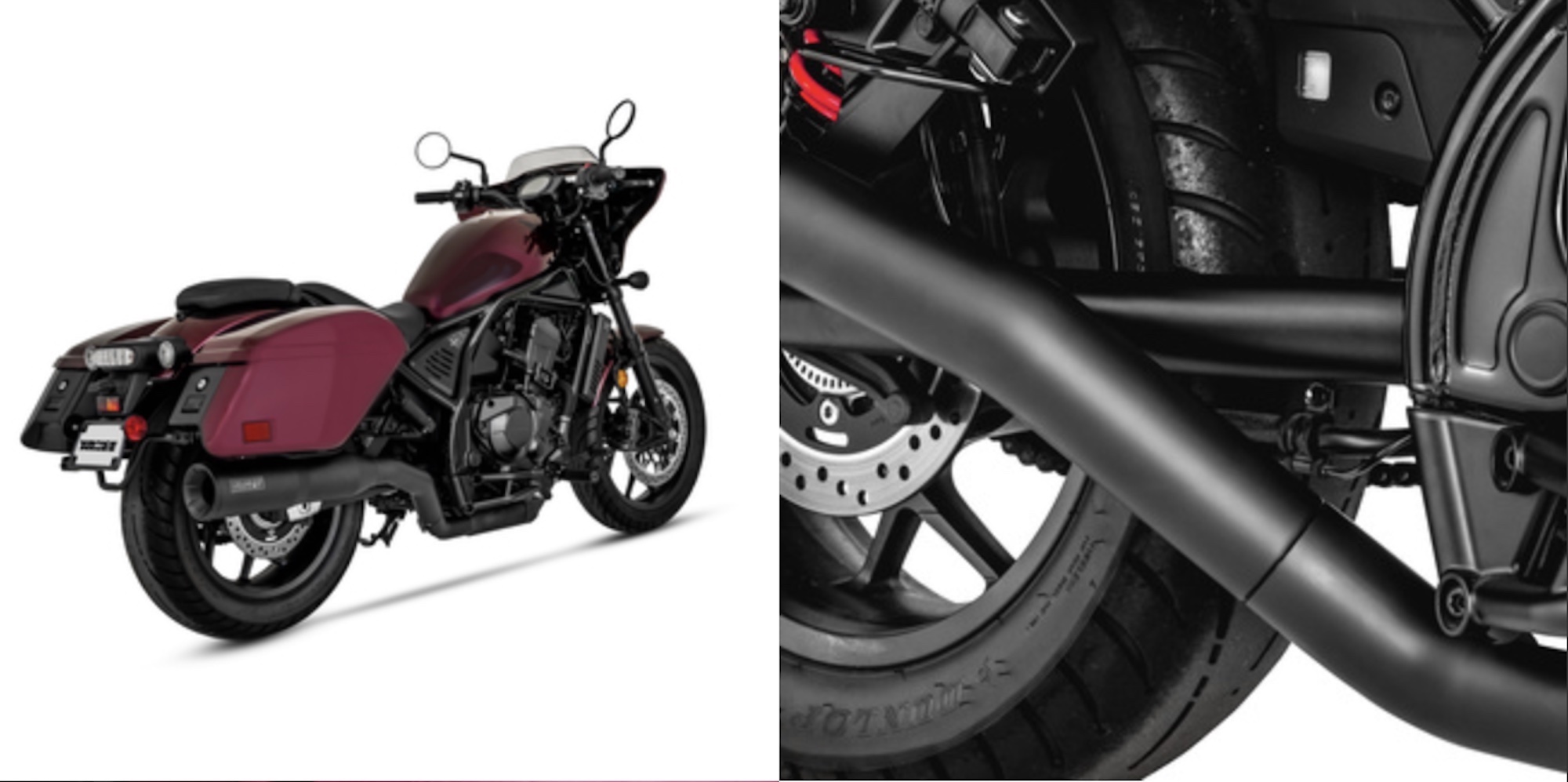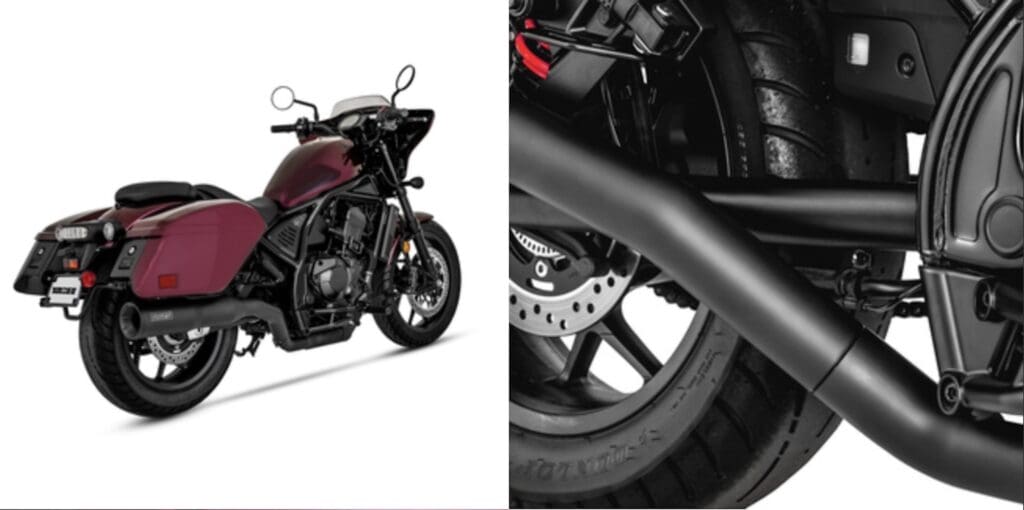 According to the relevant press release, the new Hi-Output Slip-on exhaust features "a beefy 2.5-inch mid pipe with integrated heat shield," complemented by a matte black ceramic finish and that nice 4.5-inch stepped muffler. 
Cap everything off with a CNC-machined billet aluminum unit, and you've just added an extra handful of protein to what is already a brilliantly strong tourer.
What is your pipe of choice? 
Comment in the thread below, we love hearing what y'all put on your bikes; meantime, stay tuned as we keep you up to date on the best of the latest, hit that button at the top of our page for ad-free reading, and as always – stay safe on the twisties.
*Media sourced from Vance & Hines' press release*