Ural has no new models for 2016, but is working on improving the quality of its three models including new off-road engine mapping suitable for Australian conditions.
Ural Australia claim that the world's only sidecar motorcycle factory still operating is now focussing on raising the quality control of parts and improving assembly procedures.
"Ural starter motors for example have long been a solid unit from Ukraine. With political unrest in that area, quality was at risk and a slightly smaller, stronger and faster spinning motor from Taiwan has been sourced," they say in a statement.
"There are no new models this year as they concentrate on refining the current three models, and the changes to components fitted this year will improve their overall quality and function."
Prices in 2016 have risen from $1270 to $1508 due to the decreasing value of the Australian dollar over the past year.
Other major changes in the 2016 Ural models which arrive in early March are:
Introduction of compressible fibre-aluminium gaskets to seal exhaust head pipes;

Hydraulic brake switch;

Modified wire harness;

Modified throttle bodies and flanges;

Gas tank with the fuel sensor baffle;

Modified hydraulic steering dampener with increased stiffness and sealing;

New trunk lid weather strip;

New design of the oil deflector for the final drive breather;

Use of liquid paint on all body parts;

New precision selector parts for the gearbox; and

N

ew ECU "off road" mapping for Australian conditions.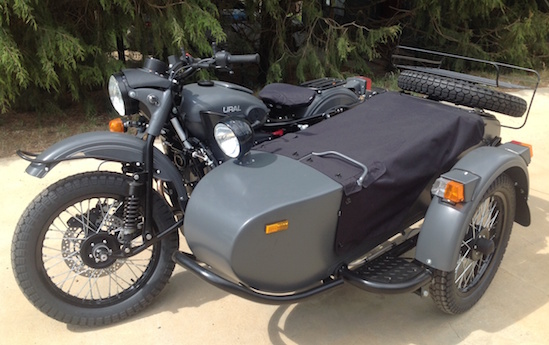 Ural Australia spokeswoman Clare Mailler says the ECU map was designed in the US where they have to adhere to the tough emissions standards for California.
"The off-road program is an alternative to this and is offered for all other areas where the emissions standards are not as strict," she says.
"The bikes are performing well using this program here in Australia."
She says Ural's independent quality control organisation, established in 2015, has made good progress.
"The appointment of experienced personnel from European car factories to oversee the Ural production line produced a list of objectives. Parts arriving at the factory are more closely measured and scrutinised for quality standards and defects. Assembly standards have been reviewed and assembly equipment recalibrated where necessary."
2016 Ural prices*
(*plus on road costs, last year's prices in brackets)
Ural cT $21,790 ($20,340)

Tourist $23,770 ($22,500)

Ranger $24,970 (-)

Retro $24,918 ($23,410)