An as-yet unidentified male rider has died in a motorcycle crash at Tallandoon, Victoria, this morning (29 November 2019).
Victoria Police and emergency services were called to the heavily wooded Lockharts Gap Road (above) after reports a motorcycle had veered down an embankment about 9.45am.
The male rider, who is yet formally unidentified, died at the scene.
Investigations continue into the cause of the crash.
Lockharts Gap Road remains closed between the Omeo Highway and Sandy Creek.
Victorian Police are appealing to anyone who witnessed the incident or has dashcam footage to contact Wodonga Highway Patrol or Crime Stoppers on 1800 333 000 or submit a confidential report at www.crimestoppersvic.com.au
Our sincere condolences to the rider's family and friends.
Death toll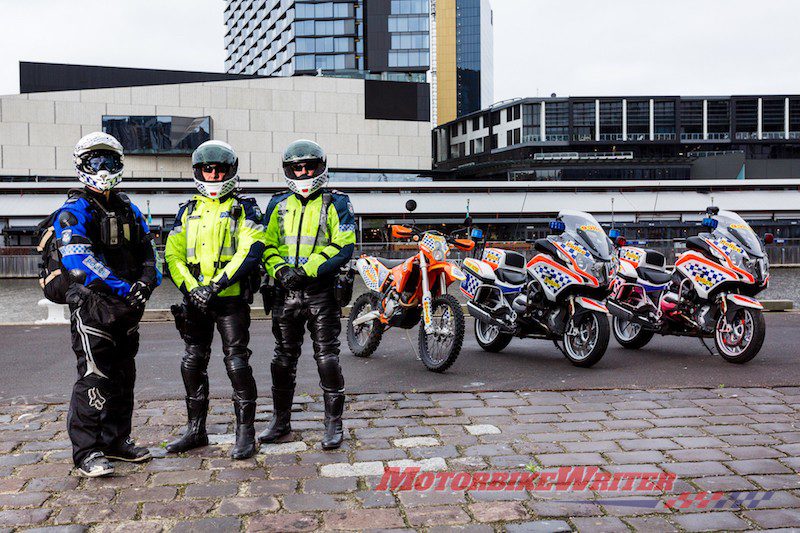 The tragic death brings the Victorian motorcycle death toll so far this year to 42, which is six more than last year and well above the five-year average of 34.
That's an increase of 14% over the previous year, while driver deaths are up 12%.
However, cyclist deaths are up 80%, followed by passengers 45% and pedestrians 42%.
All up, Victoria's road toll is 241 so far this year which is 24% up on the same time last year and 5.7% above the five-year average of 228.
Clearly the current road policing strategy is not working and there is a need to try new initiatives, not just target motorcyclists.
Yesterday NSW Police stepped up patrols in regional areas for this weekend and last month VicPol monitored riders heading to the Phillip Island MotoGP in their annual Operation MotoSafe. 
Eastern Region Road Policing Inspector Stephen Cooper said at the time that this year has been "particularly challenging" on Victorian roads, with a "lot of the trauma taking place in country Victoria". 
"At the beginning of the year we saw a lot of fatalities and serious injuries involving motorcyclists," Insp Cooper said. 
"With the warmer weather encouraging riders to get back on their motorcycles, we want everyone to know that police will be out enforcing against those who engage in risky behaviour."