British motorcycle helmet manufacturer Ruroc will next month branch out into rider gear under a new brand called Enginehawk. 
Company spokesman Elijah Weir says that since launching their motorcycle helmets they have had "tons of requests from our community asking 'what jacket is that' every time we put a post out on social media". 
"We've made some serious waves in the helmet industry and the aim is to do the same in the motorcycle gear market," he says.
"The aim is to revolutionise the motorcycle industry and redefine safety-approved gear.
"Our mission is to help save lives and re-invent what motorcycle gear can be and we believe with the help of people like yourself we can most definitely make this happen."
The company has launched their Enginehawk Instagram page with photos of the Predator jacket which is the first of their range of 10 leather and textile jackets and a thermal vest that will be unveiled over coming days: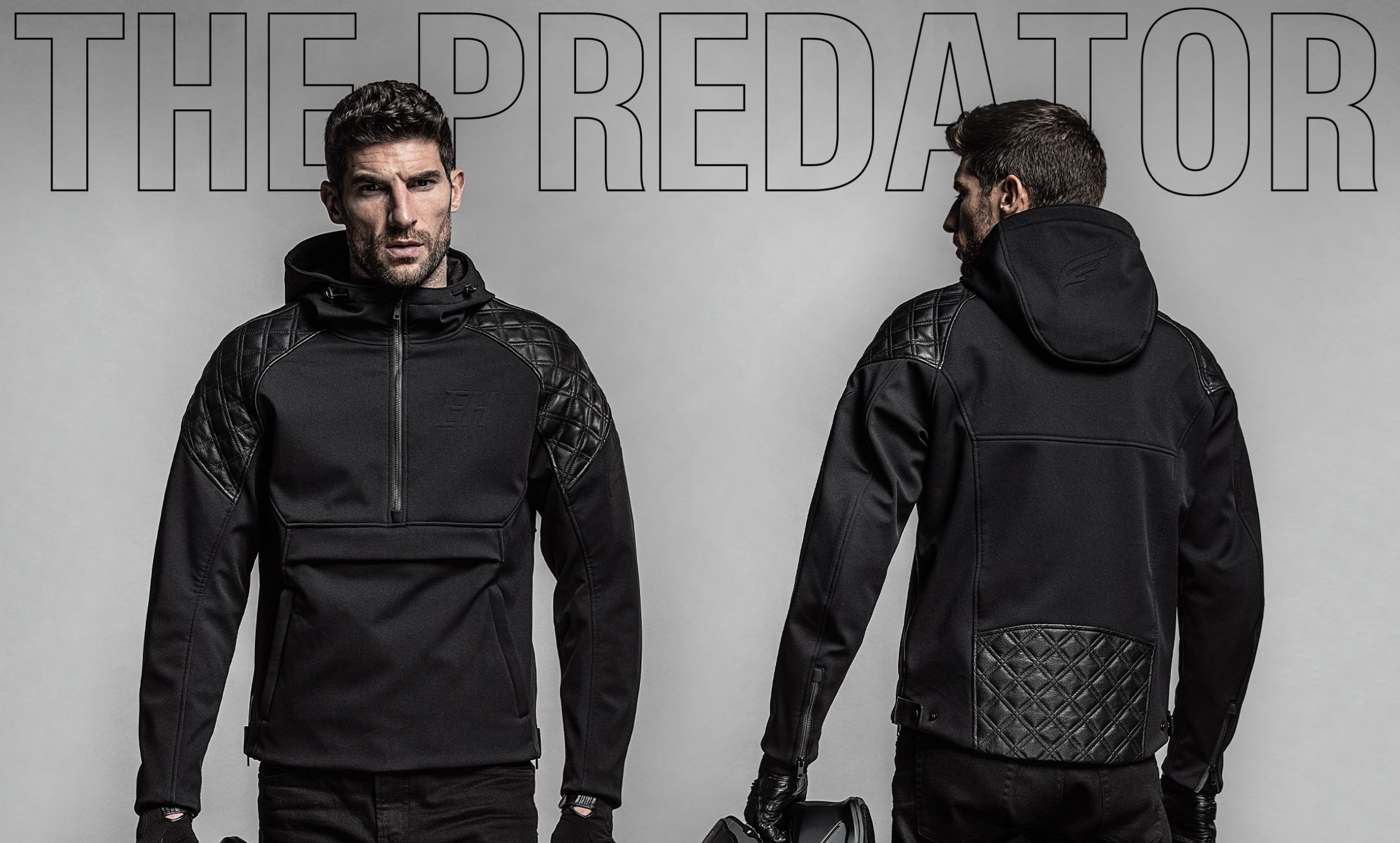 The brand will be officially launched on 27 April 2021 with full details and pricing.
The company make the following promises about their jackets:
We strive for perfect fit. Gear that doesn't restrict you. Gear that looks great on all body shapes and sizes. Gear that makes you look like a f*king bad ass.

We only use the highest grade materials that will hold up in a slide. We will only use premium impact armours.

We make gear that looks great on and off the bike. The goal is to make garments riders to want to wear even when they aren't riding, because that's the only way to make sure they are when they do.

We keep our prices accessible despite using the most premium materials and manufacturing processes available. We will do this by selling direct to the rider through our website. Our customer is the rider, not the store.
If they are as good as their Atlas 2.0 helmet which we reviewed here, they should be a welcome newcomer to the market.