I love my Ugly Fish Ultimate sunglasses, but now I have a new love in my life: the Ugly Fish Rocket photo chromatic sunglasses. They would make a great last-minute Christmas present for the rider who has everything.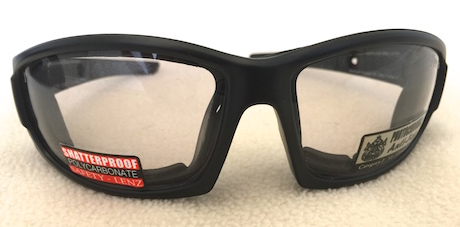 While the Ultimates come with a multi-lens pack that includes tinted, clear and yellow lenses which you can quickly swap, the Rockets have NXT photochromic lenses that quickly tint in the sunlight and then lighten when it gets dark.
You only need take one pair of glasses with you now and you won't get caught out in the dark! Even if it starts raining, no need to take them off as they have anti-fog lenses.
I've tried photochromic lenses before but they took forever to change. These are quick. I rode into a tunnel and within seconds they had adjusted, then re-adjusted as soon as I emerged in broad daylight.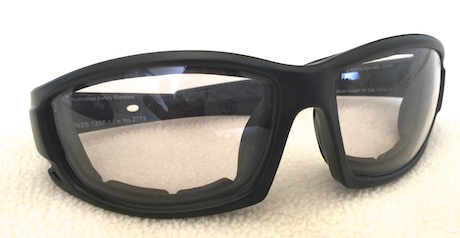 Like all Ugly Fish glasses, they have shatterproof lenses which are also highly scratch proof. I can attest to both as I've been hit with gravel and one big golf-ball sized chunk of stone, without any damage to the glasses or my eyes.
They also have the quickly removable gasket in them to keep the wind out and have shortened arms so they don't hurt behind the ears when you are wearing a helmet. Tn fact, the soft gasket and light weight make them the most comfortable sunglasses I've used, so I wear them everywhere, not just when riding.
While most people use these types of glasses with open-face helmets, they are also useful with adventure and MX helmets if you don't want to use goggles.
And if you are concerned about the police fining you for a non-compliant helmet because you have a tinted visor, just use the clear visor and wear these glasses.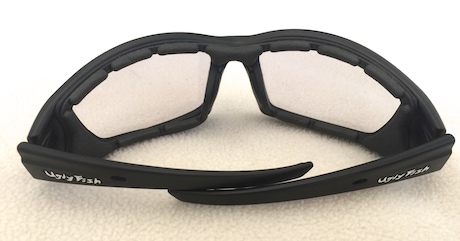 The flexible lightweight TR-90 frame is designed for a streamlined fit inside your helmet that won't catch the lining when you slip them on. An additional elastic strap has also been included for a more secure and relaxed fit.
The Ugly Fish Rocket glasses are compliant with the Australian Safety Standard AS/NZS 1337.1, as well as the Australian Standard for Sunglasses and Fashion Spectacles AS/NZS 1067:2003 with a maximum UV protection rating.
They also come in a stylish zipped pouch which is robust and won't crush if it falls to the bottom of your kit bag or panniers. They have a limited lifetime warranty that covers just about everything.
Ugly Fish is an Aussie eyewear company which has been specialising in sports polarised sunnies, motorcycle goggles and motorcycle sunnies and safety glasses since 2003.
Ugly Fish Photochromic Rockets
Price: $149.95
Contact: 1300 369 574