Correct tyre pressures are vital for your safety and long tyre life, but many riders forget to check their tyre pressures or find it too difficult, so a tyre pressure monitor could help.
Brisbane rider and workshop manager Ryan P. says he is pedantic about checking his tyre pressures every time he rides, but found it difficult to access the rear wheel of his Haley-Davidson Street Glide.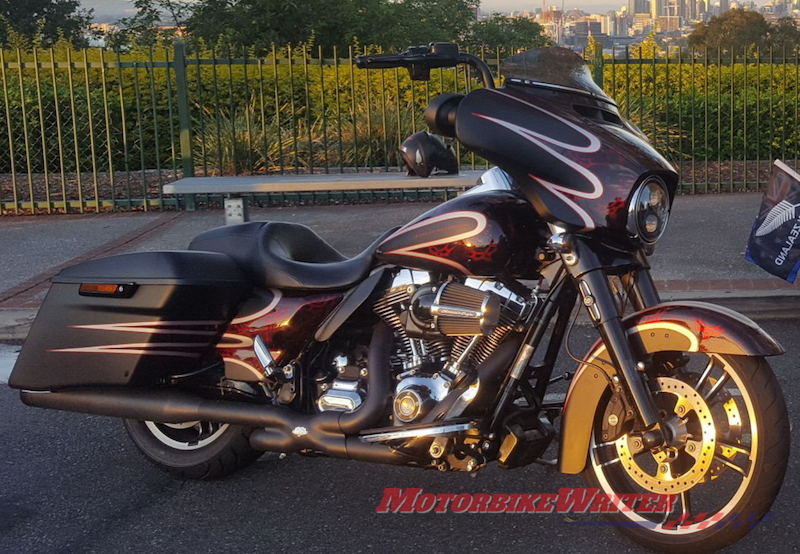 Similarly, many bikes with valanced guards or wire spokes are difficult to access.
Rather than struggling with finding the valve or giving up and not checking the tyre pressures, Ryan decided to invest in an aftermarket Bluetooth tyre pressure monitor.
Several motorcycle manufacturers now fit these tire pressure monitor systems (TPMS) to their top-line bikes, but there are also a host of best tpms tool aftermarket models on the market.
Ryan chose the Fobo Bike tyre pressure monitoring system at $199 through a West Australian distributor.
"I could have saved some money by purchasing cheap ones off eBay etc but I believe you get what you pay for," he says.
"The last thing you want is for them to fall apart on you in the middle of nowhere and you lose all your tyre pressure." 
Ryan's Fobo Bike tyre pressure monitor review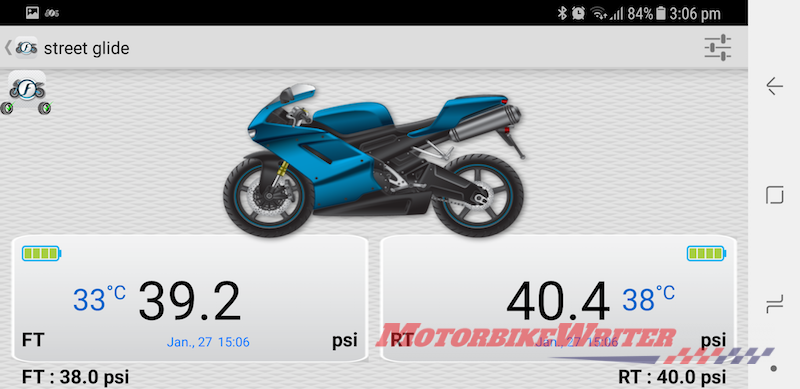 Ryan has been using Fobo Bike tyre pressure monitor for about nine months and finds it very easy to use.
It basically consists of a valve cap with a Bluetooth unit inside that pairs with an app on your smartphone.
"You set your preferred tyre pressure then set upper and lower limits," he says.
tyre pressure(Upper limits are just as important as lower limits as you can over-inflate your tyres if you pump them up when cold as they pressure increases substantially when the tyres are hot.)
"If the sensor detects the pressure too high or too low it will set off an alarm (to the Bluetooth unit on your helmet) and the screen flashes red. There are four choices of alarm.
"If you use your phone for navigation like Waze or Google Maps and also listen to Spotify or other music you can still do this as the app has a feature that is called a overlay and it only takes up a little part of your screen. 
"The overlay can be moved to any part of your screen so it won't interfere with other apps you have running."
There is also a monitor app for Apple Watch. 
The sensors show remaining battery power and Ryan says his batteries are still showing full after nine months.
"There also is no need to worry about someone stealing them as they have a lock ring to prevent theft and each sensor is locked to the customer Cloud account so no one else can use them," he says. 
The monitor allows users to set up the sensors for PSI , KPA , BAR or kgf/cm2 and the temperature to Celsius or Fahrenheit. There is a night mode too. 
You can buy extra sensors at $99 each if you ride a trike, quad, or tow a trailer. They also sell kits for cars, 4WDs, trucks and trailers. 
Correct tyre pressure
Correct tyre inflation helps with handling, braking, fuel economy and tyre longevity. You should check your tyres every time you head out on a ride, but who remembers to do that? According to an RACQ study, an alarming number of motorists drive and ride on under inflated tyres.