Motorcycle theft is running rampant and even three-time World Superbike champion Troy Bayliss is not immune with his two-up demo Ducati V4R being stolen from his race truck.
Troy returned to Australian Super-bikes last year and is competing this weekend at the combined round with WSBK this weekend at Phillip Island.
However, he has tweeted that his demo V4R that he uses for promotional duties pillioning customers around the track has been stolen.
Stolen, straight out the back door of our race truck at Somerton VIC while driver having a shower. What the hell do you want a two-up bike for? It's due for an engine rebuild as well, you ain't going far on that.

Troy's race truck
Troy says he is hoping to catch the thief on CCTV and says in another tweet:
If anyone spots a V4R two-up bike cruising down the highway can you stick a broom handle in the front wheel and cut off at least one of the hands of the rider?
We can certainly understand his feelings and many other riders have suggested similar penalties for bike thieves.
Theft penalties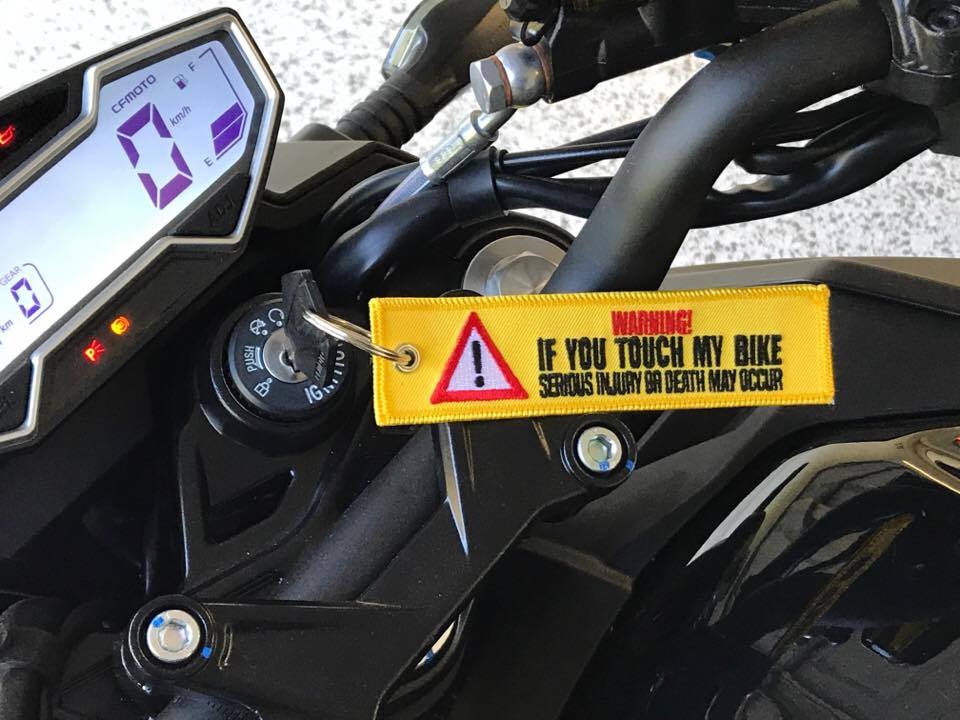 NSW introduced tougher penalties in 2006 of up to 14 years for anyone involved in motor vehicle theft or rebirthing.
While it has resulted in a decrease in car theft, it is not having any effect on motorcycle theft which is up 17.1% in NSW compared with an increase of 11.7% nationwide.
Any rider whose pride and joy has been stolen would probably suggest tough penalties. In one previous article a reader suggested castration.
Law enforcement agencies agree that tougher penalties are needed. But maybe not castration, nor cutting off a hand as they still do in Saudi Arabia!
The problem has been that organised criminal rings use specialist criminals for different functions of the same offence.
They include bike thieves, burglars who break into your house to steal car or bike keys, re-birthers, fencers and document forgers.
This has made it difficult to convict offenders and gang bosses or organisers. Charges were often not proven or bargained down to lesser charges, such as receiving stolen property.
At best, the conviction system was protracted with little or no joy for the victims.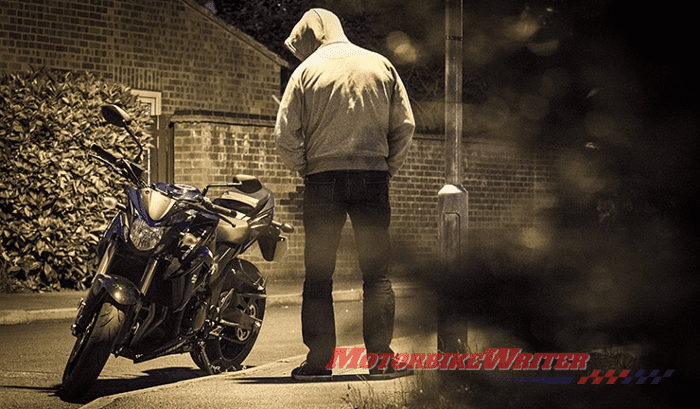 In 2006, the NSW government amended the Crimes Act 1900 to introduce a new offence of knowingly facilitating a rebirthing activity carried out on an organised basis.
It applied to any and all members in the network involved in stealing your motorcycle or car with tougher penalties. The maximum penalty was 14 years in jail.
Last year a review of the laws founds they were not only catching some offenders who knowingly participate in a vehicle rebirthing activity but who may not be guilty of any other offence.
Yet it also found that sentences did not reflect the seriousness of the crime, given the lack of offenders receiving the 14-year maximum penalty.
Although it did note that the Court of Criminal Appeal and District Court "conscientiously assess the gravity of the offending when applying the standard non-parole period of four years".
It also identified the difficulties of proving the offender's knowledge of the motor vehicle theft network.
Despite this and the lack of maximum sentences, the review did not proposed any legislative changes.
Meanwhile, we wish Troy every success in both racing this weekend and finding his demo Duc.