Triumph wants more riders to have a revvin' good time on their Tiger 1200 range; as such, they've just added something neat called "Active Preload Reduction."
The plainspeak? By pressing the "Home" button on the bike's switch cube, Triumph tells us that the rear of a Tiger 1200 drops to record lows while coming to a halt, saving up to 0.78″!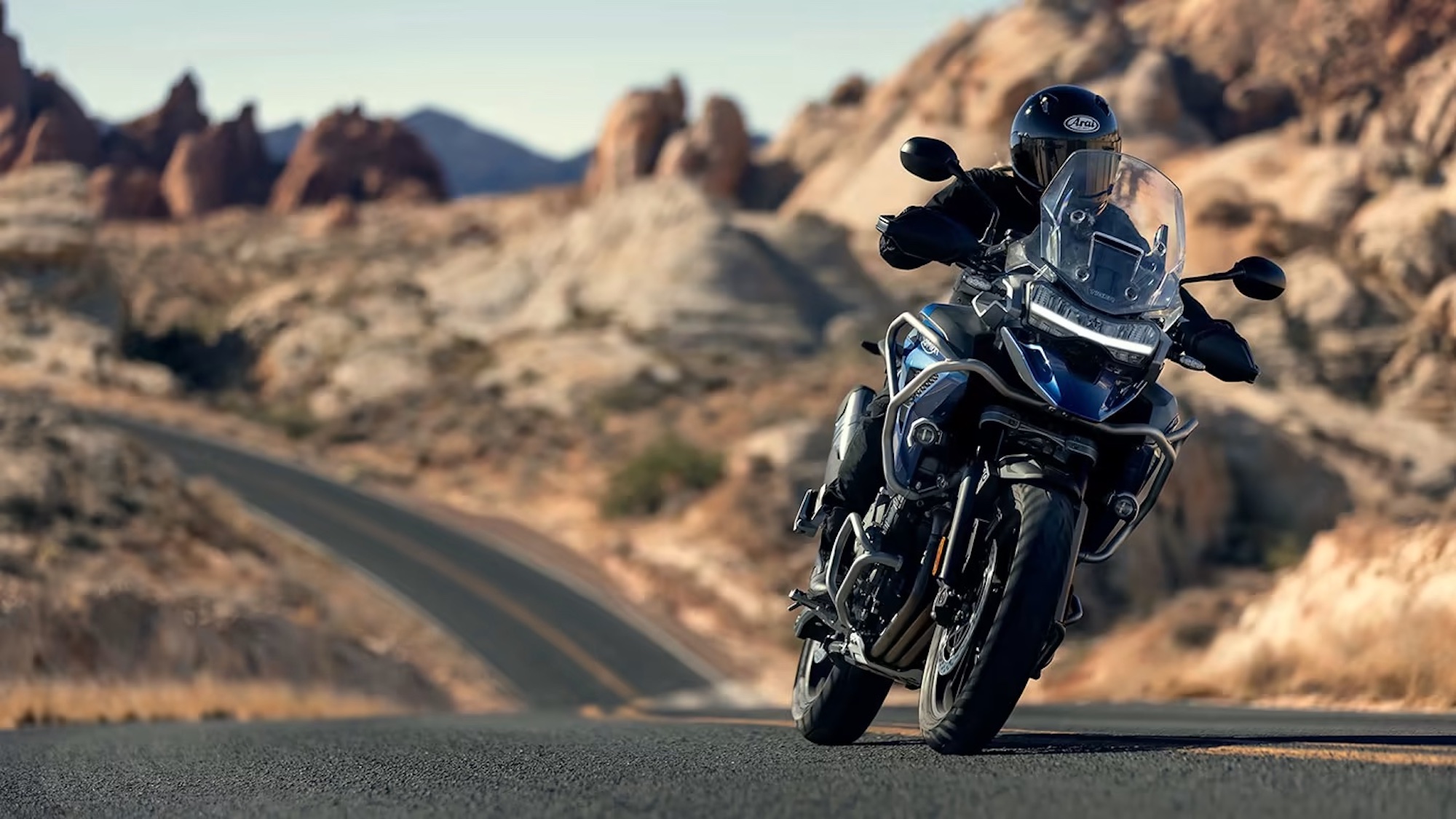 Here are the new minimum seat heights available for Triumph's Tiger 1200 family: 
Tiger 1200 GT – 32.67″

Tiger 1200 GT PRO – 32.67″

Tiger 1200 GT EXPLORER – 32.67″

Tiger 1200 RALLY PRO – 33.66″

Tiger 1200 RALLY EXPLORER – 33.66″
Not bad, considering Honda's Africa Twin sports a ~33.5-33.6″ seat height, yeah? – But wait. Didn't the  GT/GT Pro/GT Explorer already sport adjustable seats?
True.
The GT, GT Pro, and GT Explorer have two seat height settings – 33.46″ and 34.25″ – while the Rally Pro and Rally Explorer heights are 34.44″ and 35.23″ – but the adjusting process takes a heck of a lot longer than just pressing the "Home" button on your switch cube.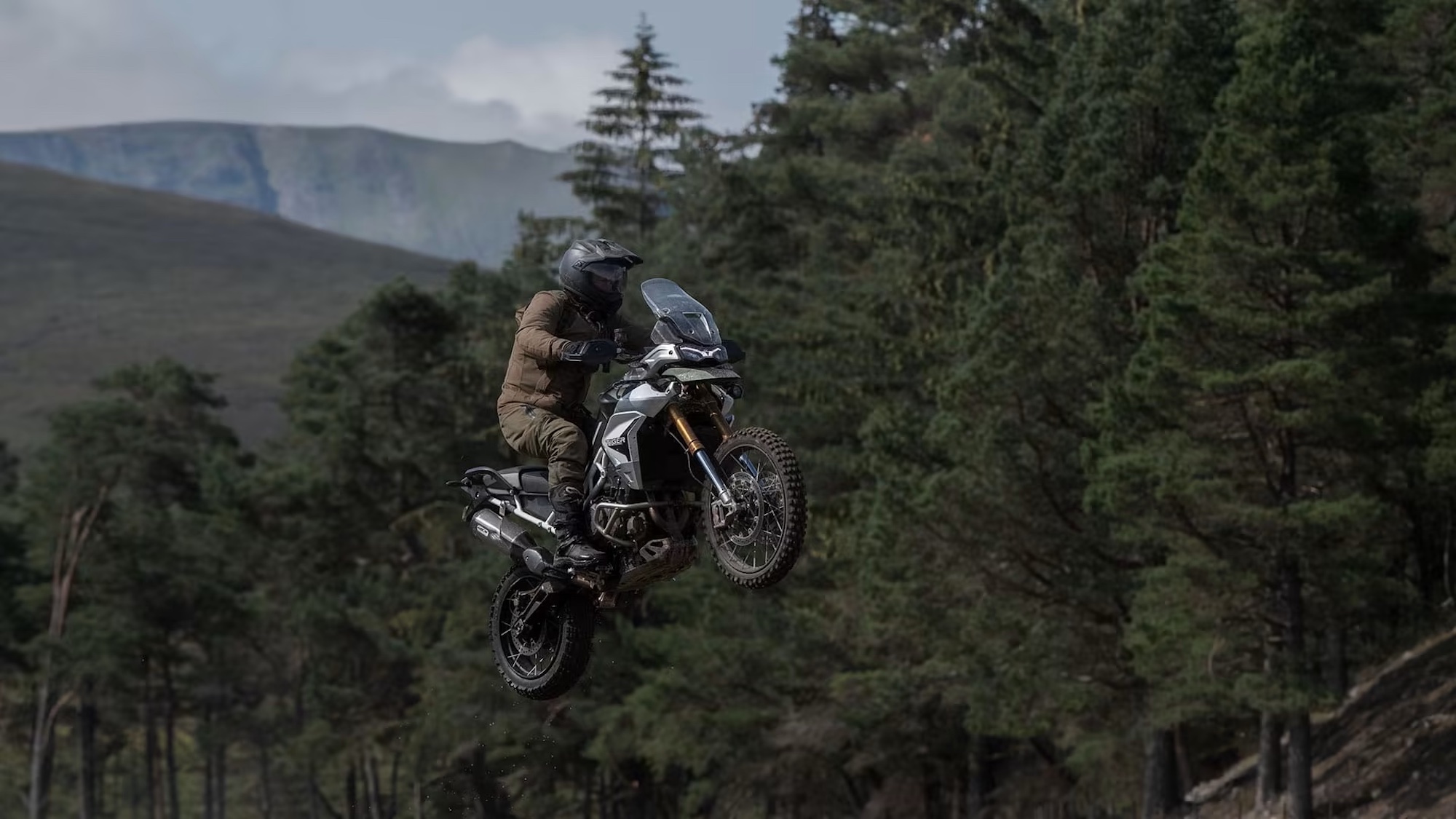 Here's a look at what goes into adjusting a dual-option Tiger seat on an Explorer variant, courtesy of Manuals Library:
Remove the rear seat

Reposition both seat height adjusters to the higher or lower position as required

Ensure both adjuster rails are fully engaged in their brackets on the seat

Re-install the rider's seat
Yep, definitely easier to press that cute little button…
Triumph's new Active Preload Reduction accompanies the Tiger 1200's shiny new t-plane triple (shiny new as of last year, that is), with 1160cc's yanking out 147hp and 95lb-ft of peak torque, all available on a 3-year warranty.
Do any other bikes have electronic height adjustment?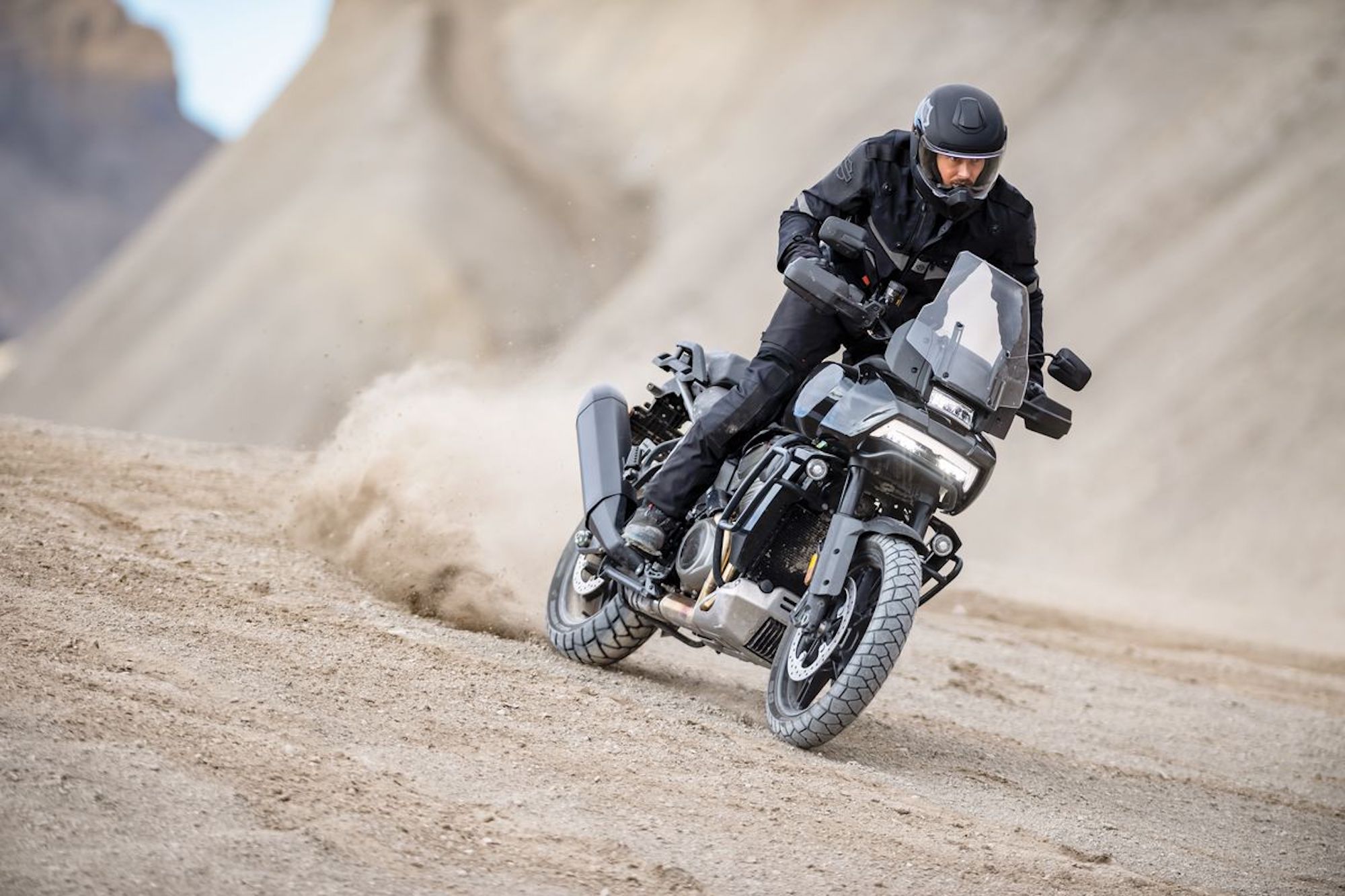 Harley-Davidson is a stout contender, having blessed their Pan America with Adaptive Ride Height, an electronic adjustment to the suspension that, among other things, allows riders to remove their pre-load when in stasis. A second competitior would be Ducati with their Multistrada, which – as of last year – features a Zero Preload option, electronically adjustable and toggle-able from the bike's grip buttons.
Now that Triumph's Tiger 1200 sports a super-accessible seat, which variant is your favorite?