It seems 2023 is Triumph's year. 
From the debut of a record-breaking electric prototype to the completion of a new world record by Triumph Global Ambassador and 5x Enduro World Champion Iván Cervantes, Triumph's been celebrating a near-constant uptick in success. The latter bit of fun is an official title bestowed by Guinness World Records™, with the attempt itself taking place at Italy's High-Speed Ring at the Nardò Technical Center. 
Curious what it took to win a World Record for "Greatest Distance on a Motorcycle in 24 Hours (individual)?"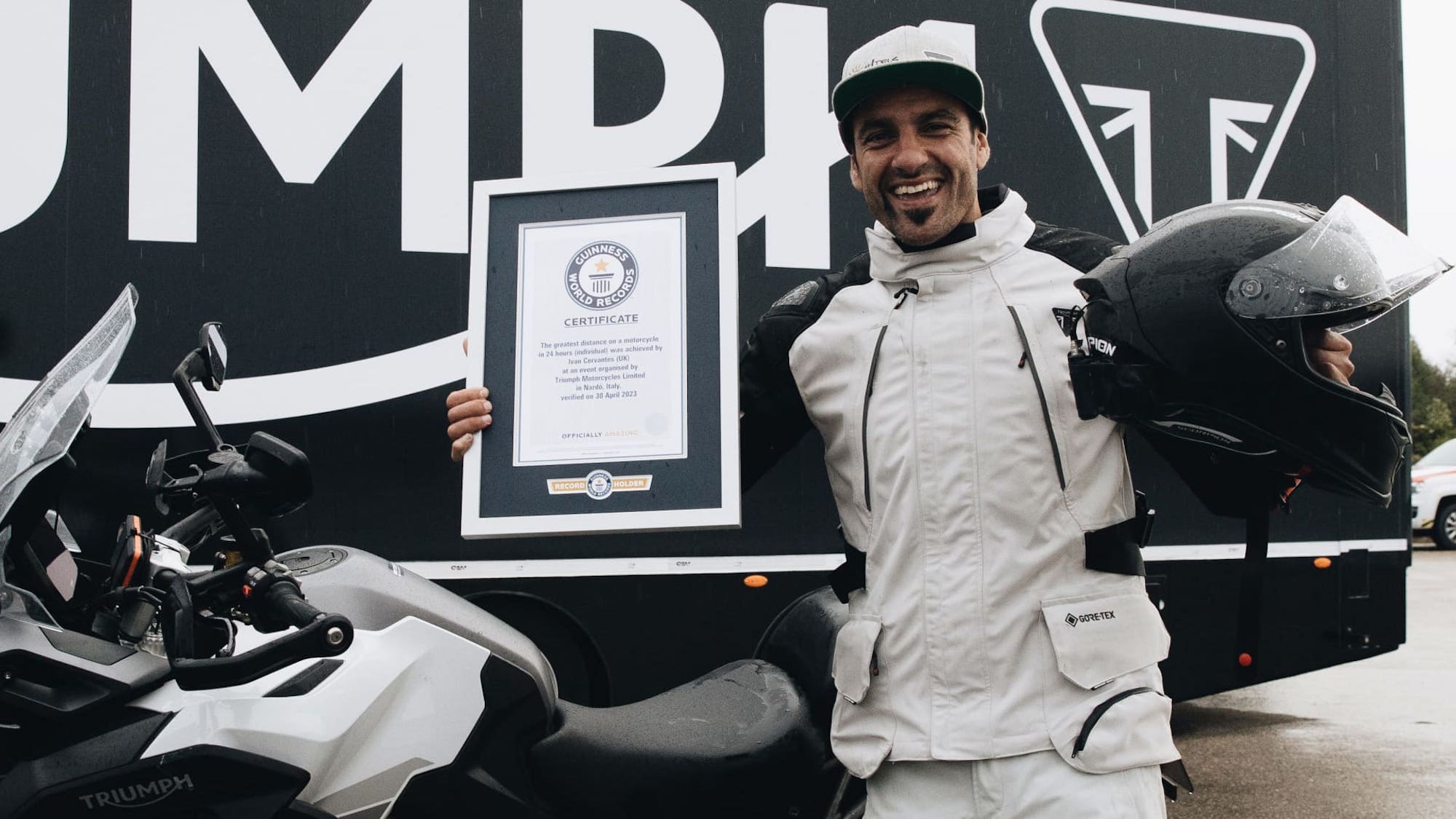 The press release from EinNews (and Triumph's own copy of the thing on their website) tells us that "Iván traveled more than 2493mi (4012km) in a 24-hour period, beating the previous record of  2116.39mi (3406km) by a huge margin…." 
Some quick maths, and we see that Iván beat the old record by more than 372.82mi (600km) – a stunning move that required additional sleep and nutrition training acquired from Professor Andrew Bagshaw at the University of Birmingham.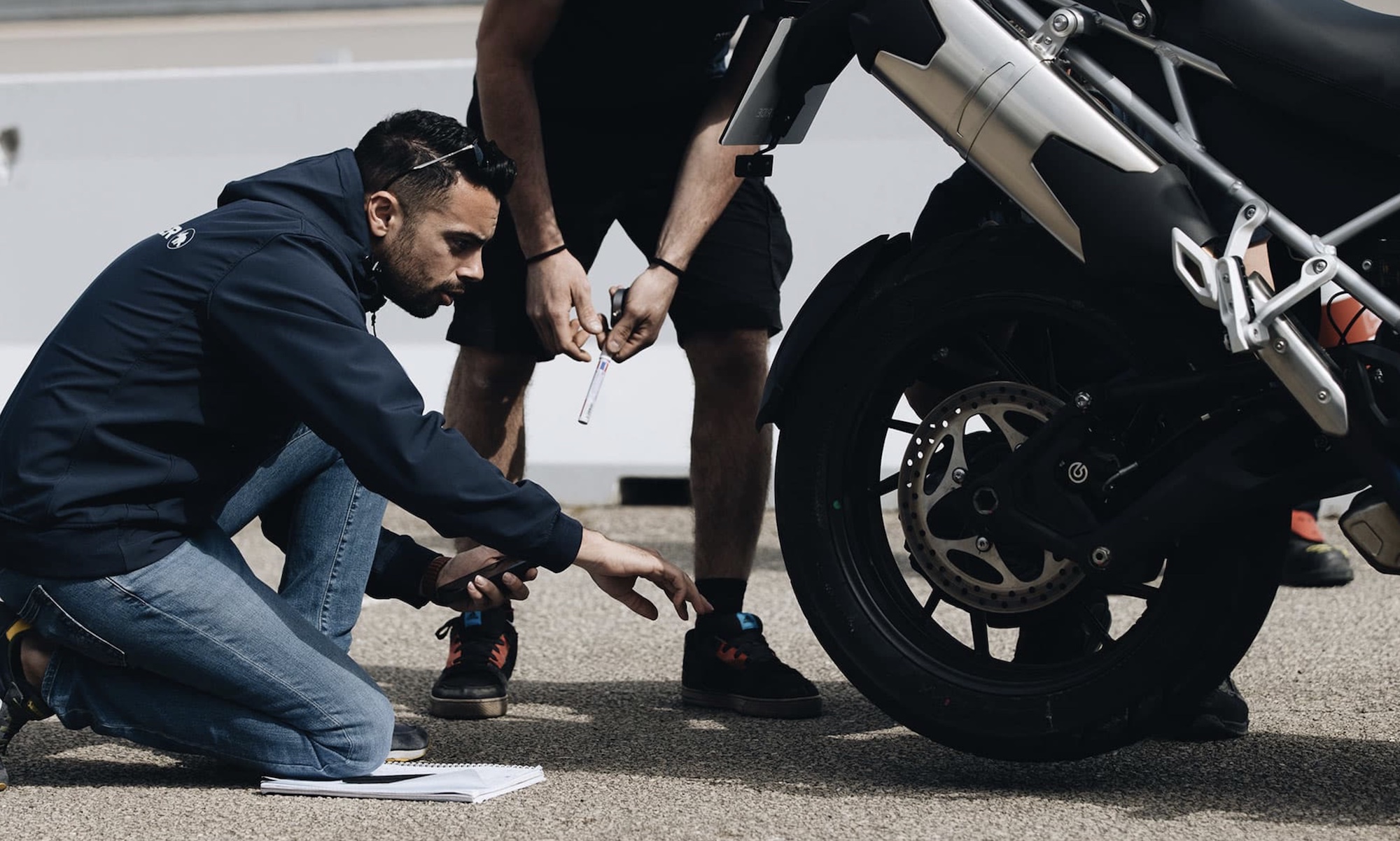 As for the machine herself, there's nothing particularly special about her setup – and there's the rub, really.
We're told that the Triumph Tiger 1200 GT Explorer was even "chosen at random from the production line at Triumph's factory in Hinckley, UK," and received no special treatment or modification beyond "the recommended running in and first service schedule before the attempt was undertaken."
In short, Ivan is a beast, and Triumph's just proven that their Tiger 1200 GT Explorer is befitting of the same title. 

Here are the specs of the record:
KEY FACTS
| | |
| --- | --- |
| Attempt Duration | 24 Hours  |
| Total Distance Travelled | 2493.28mi / 4012.53km |
| Location | High-Speed Ring, Nardò Technical Center, Italy |
| Length of One Lap | 7.86mi / 12.649km |
| Number of Laps | 317 |
| Riding Speed | Over 124mph / 200km/h |
| Average Speed Over 24 Hours | 104.26mph / 167.79km/h |
| Number of Pitstops | 18 |
| Fuel Used | 137.37 gallons / 520 Liters |
| Number of Tire Changes | 1 |
| Hours of Sleep | 0 |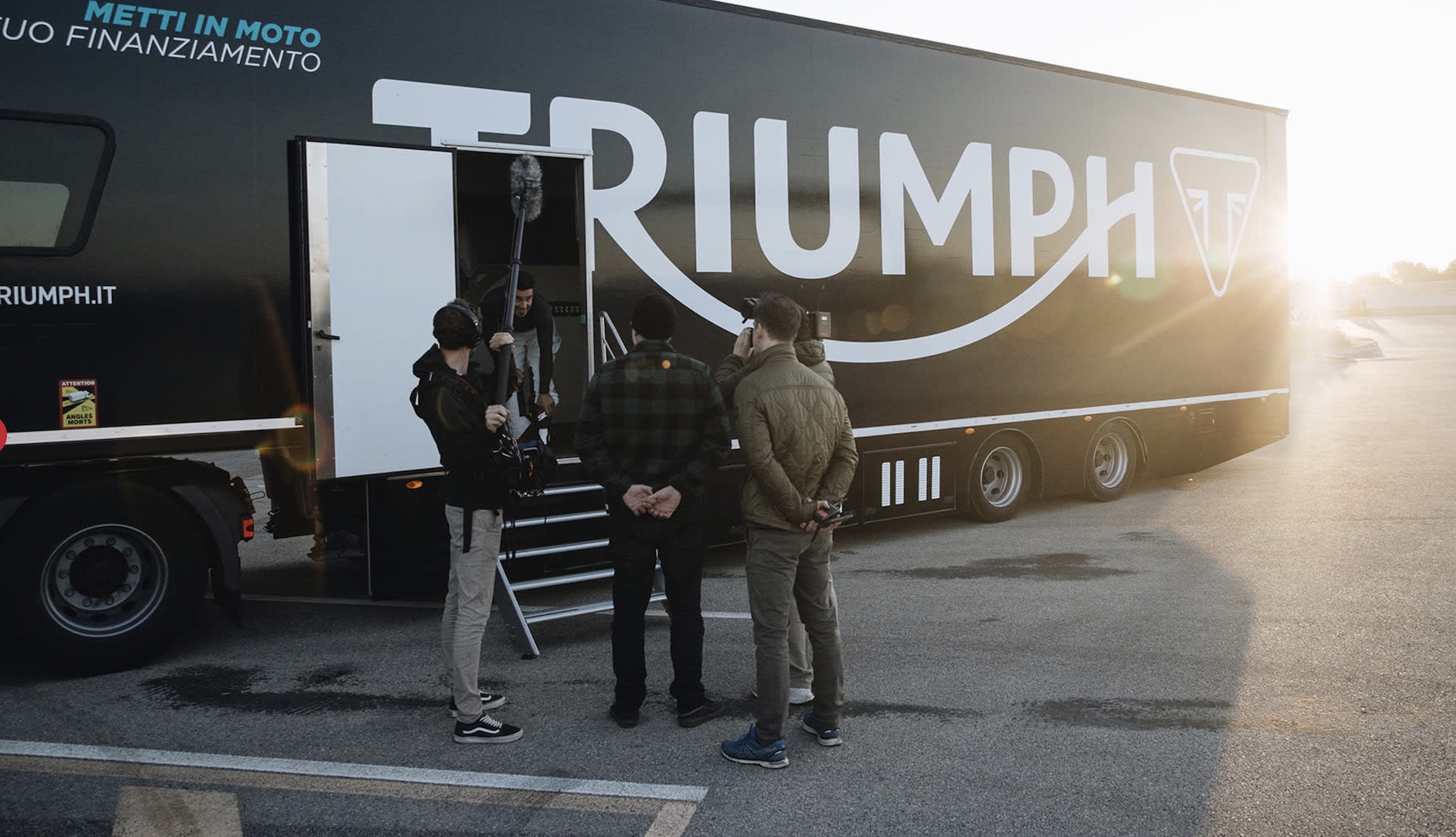 Quotes from the relevant persons:
Iván Cervantes
"The Tiger 1200 GT Explorer was the perfect bike for this attempt. It's very comfortable to ride for a long time. For sure, the hardest part was the weather, because it started to rain, but this bike has a very big screen and excellent protection, which helped me a lot. It is a very special bike for me. It's not easy to ride for 24 hours in a row but, in the end, the record is mine with this amazing bike!"
Nick Bloor – CEO, Triumph Motorcycles
"Iván's achievement in taking the Guinness World Records title on the Tiger 1200 is simply incredible! His determination and perseverance have led him not only to beat the existing record, but to add almost 20% to the distance travelled in 24 hours. An outstanding effort, and one that everyone at Triumph is incredibly proud to have supported."
Victor Fenes – Official Adjudicator, Guinness World Records
"I am truly humbled to have witnessed Iván Cervantes's awe-inspiring achievement of setting the Guinness World Records title for the Greatest distance on a motorcycle in 24 hours (individual). Iván's unwavering dedication and Triumph's support embody the values we hold dear at Guinness World Records. It is a true testament to the indomitable spirit of human determination and the pursuit of greatness.'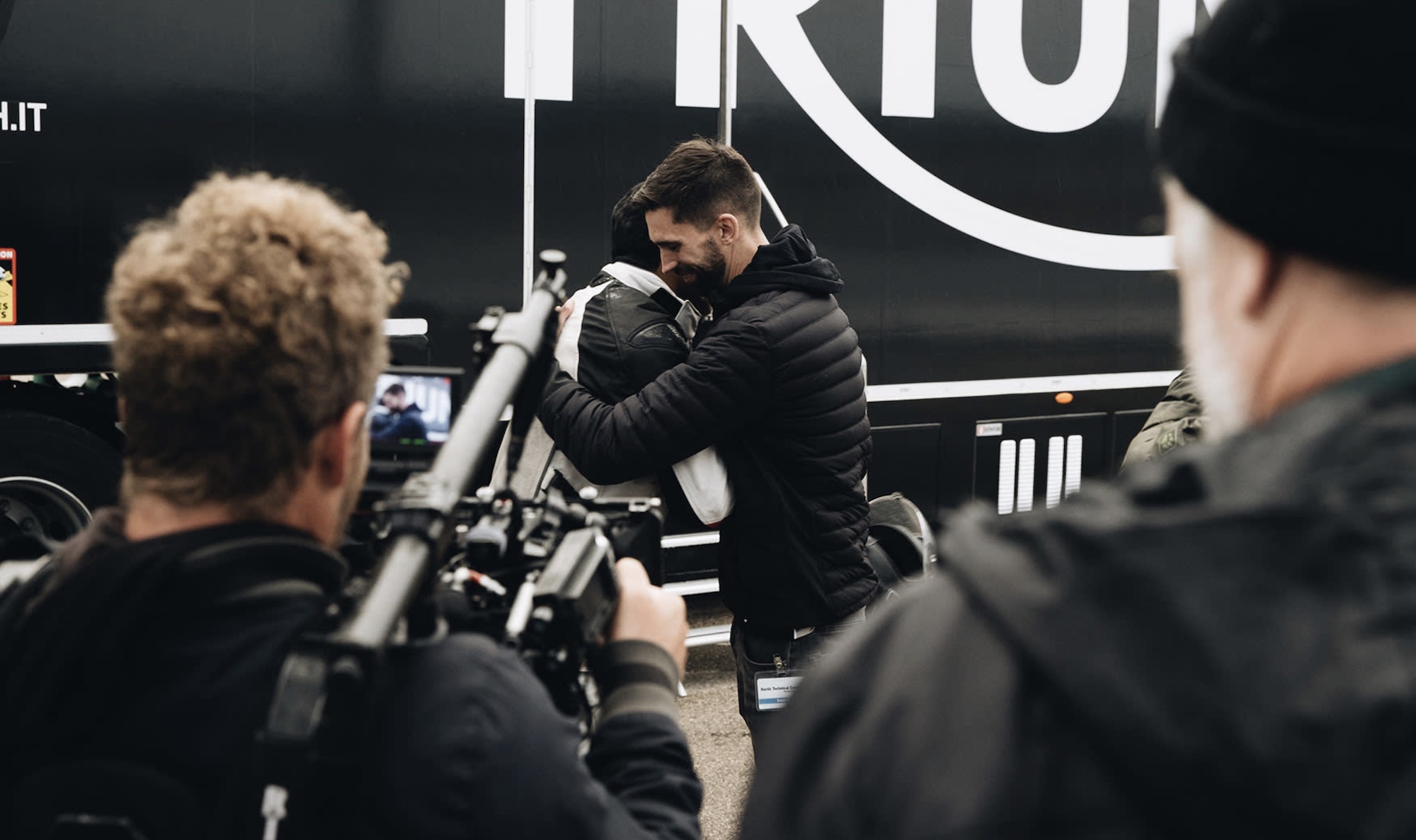 A big, fat congrats from the team at WBW; we already have some big fans of the Triumph Tiger on our team, so we will be looking forward to continued successes for the machine as the season continues its march toward 2024. 
What do you think of the Triumph Tiger 1200 GT Explorer?
This slideshow requires JavaScript.