Two new Triumph Tigers and possibly a Bonneville America cruiser could be unleashed at the EICMA motorcycle show in Milan on November 7.
Their official teaser video shows the glimpses of the new Tiger 800 and 1200. It appears the word "Explorer" has been deleted from the bigger model.
More cruisers coming?
While there is no word of an America version of the very popular liquid-cooled Bonneville, we expect they won't rest on their laurels.
The new Bonnevilles have been immensely successful especially the Bobber.
Earlier this month they announced the new Speedmaster and Bobber Black. but there is still call for a an America cruiser.
Meanwhile, we wonder what is happening with the Thunderbird and Rocket which have been a long time without any updates.
Tiger tales
But back to what we do know about the Tigers from the above video.
For a start, they say the engine is "transformed", there is a digital dashboard, cruise control, heated grips and LED lights with corner illumination and daytime running lights.
The engine is not new but "transformed", whatever that means! It looks the same, so we expect the updates are internal.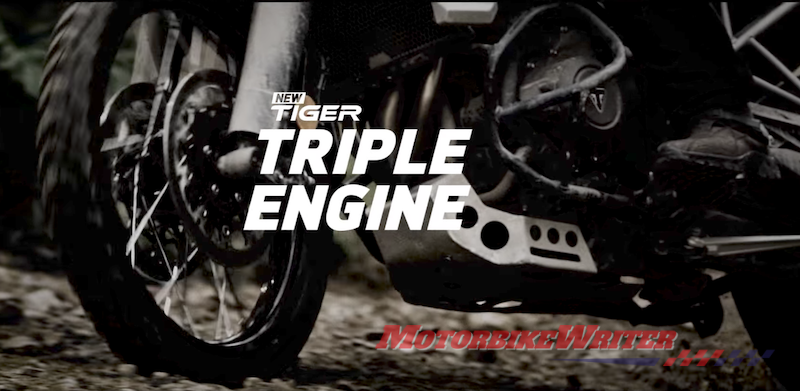 The transformations probably mean no change in power and torque, but better fuel economy and lower emissions to meet stringent pollution requirements.
There is also a quick glimpse of a BMW joystick-style control on the handlebar which indicates updated hi-tech facilities.
There is no word on were these models will be made, but Tigers have been made in the UK and Thailand.
However, 80% of their models are now made at the three factories in Thailand. That should keep prices stable.