Updates Include Shiny Gold Öhlins Forks and New Bodywork
Triumph's been working on a refreshed Street/Speed Triple in the lab – and with the more recent spy shots courtesy of MCN, we're thinking it possible that Triumph's working on another bat out of hell…top-shelf edition.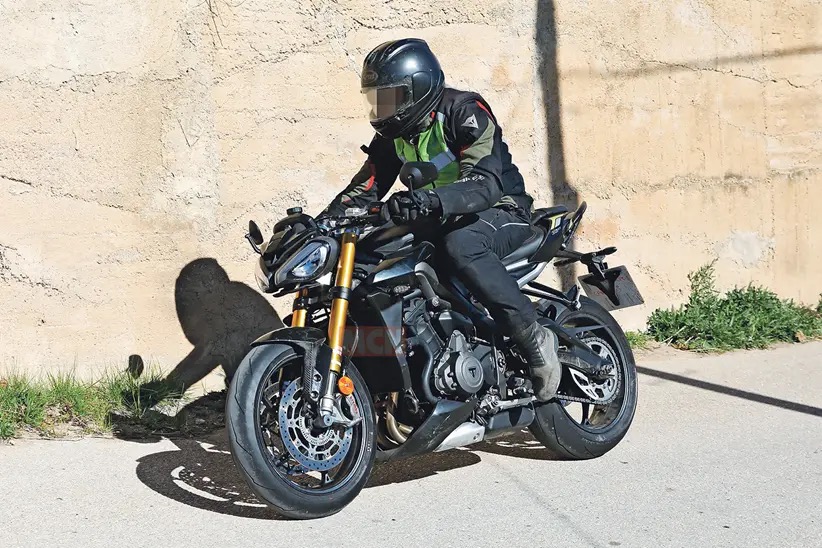 All proverbials aside, the upgrade from Showa to Öhlins suspension means a bigger price tag – and a nicer fork typically also means more pretty ponies to play with.
The new fork is paired with what appears to be a new triple clamp and raised clip-ons (not the typical flat bar of the current Triples), alongside the addition of a new splitter at the front and new bodywork on the sides. 
Nakeds are notorious for feeling iffy at higher speeds, and again, that typically comes with a higher cc-count – so perhaps we're about to get a higher-spec (or limited edition) Street Triple. 
"The big question that remains is whether this new bike will replace the RS or if it will sit above it as a higher-spec version or as a limited edition like Triumph's TFC range," admits the report.
"If it's a straight replacement, we'd expect it to be around £11,500 but if it's a TFC, then the sky's the limit and could be upwards of £15,000."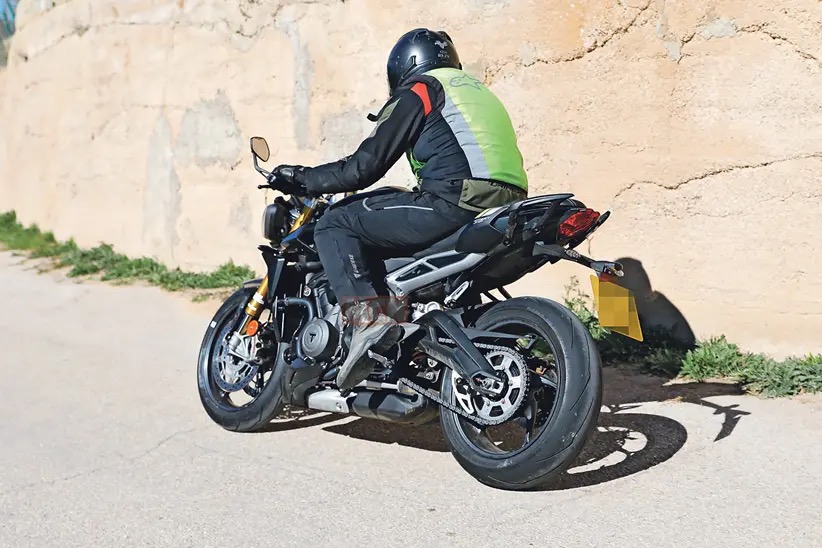 For other related topics, be sure to hit up our shiny new webpage, subscribe to our newsletter for the convenience of hand-curated news if you're a busybody, and as ever – stay safe on the twisties.
*Media sourced from

MCN

*