Riders of most recent-model Triumphs could be riding motorcycles officially non-compliant because of a missing noise label, leaving them liable to a fine.
Triumph Motorcycles Australia has recalled most of its motorcycles sold in the past few years over missing Stationary Noise Data Labels for the exhaust system.
The labels were not fitted in production as required by Australian Design Rule ADR 83 and could render the bike non-compliant and the rider liable to a fine.
Affected Triumph models are:
Missing label
Owners of affected Triumph models are asked to contact their nearest Triumph Dealer to arrange for fitting of correct label.
It is surprising that such a label was missed in production.
We have no idea whether any riders have been fined, but have sent a request for information from Australian distributors PS Importers and will update this article when they reply.
The problem could be on arrival in Australia or it may stem from the three Thai manufacturing factories where 80% of our Triumph motorcycles are made.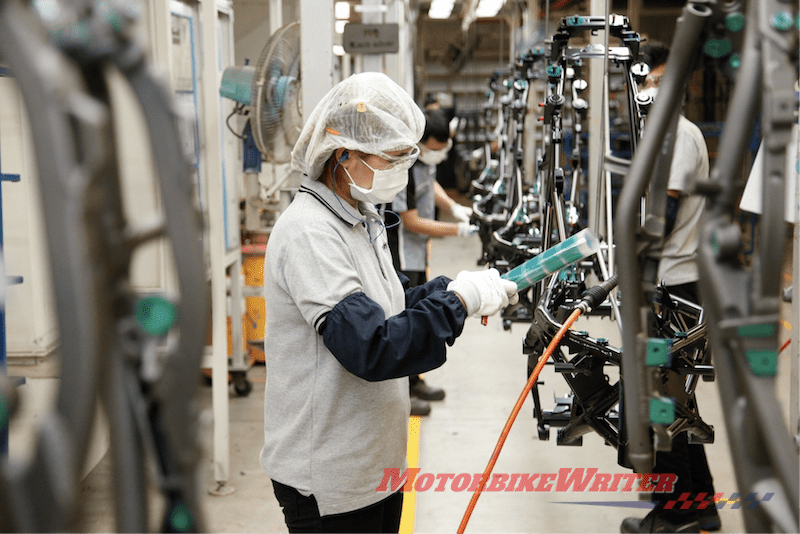 Even though manufacturers and importers contact owners when a recall is issued, the bike may have been sold privately to a rider unknown to the company.
Therefore, Motorbike Writer publishes all motorcycle recalls as a service to all riders.
In Australia, recall notices are issued by the manufacturer and the Department of Infrastructure through a voluntary industry code under the Australian Competition and Consumer Commission.
While any recall is not good news for the manufacturer, it shows that they are largely diligent in fixing problems.
If you believe there is an endemic problem with your bike that should be recalled, contact the ACCC on 1300 302 502.
To check whether your motorcycle has been recalled, click on these sites:
• USA
• UK
• Canada