If the upcoming 2018 Speed Triple RS version is as good as the Street Triple RS, it should be the "ultimate hooligan", says Triumph Motorcycles!
Triumph has discretely unveiled the Speed Triple RS in a couple of videos featuring four-time WSB champion Carl Fogarty and two-time TT winner Gary Johnson.
The first didn't show much, but the second reveals much more.
The bike will be revealed on February 28 with all the details.
Triumph isn't giving too much away, but claims it will be the most powerful, smartest and most aggressive, but of what?
We can see the bike has a TFT instrument screen, Arrow exhaust, five-spoke wheels and Ohlins suspension.
If it's anything like the Street Triple RS, it will also have a host of electronic rider aids and variable settings that riders can customise via a comprehensive onboard computer with access via controls on the left switchblock.
Click here to read our Street Triple RS review.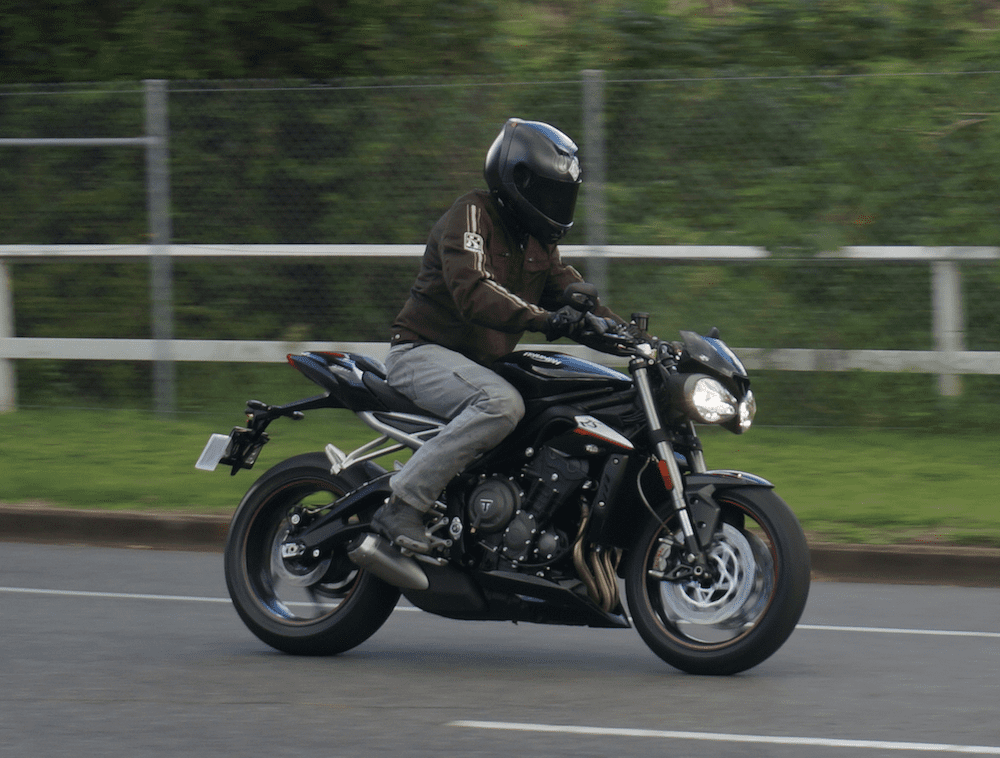 On the Street Triple RS you can even change the way the instruments look with a bigger speed indicator or rev counter, or turn off the automatic indicators.
The Speed Triple will no doubt be powered by a modified version of the 100kW 1050cc triple.
It is believed the new model will have an 11,000 rev redline, up 100rpm on the 2017 model.
Ultimate hooligan?
In these days of police crackdowns on anti-social motorcyclists, it is interesting to see the promotional videos that Triumph releases.
Many motorcycle companies release similar videos, featuring wheelies, stoppies, burnouts, etc.
However, this one even mentions the word "hooligan".
Of course, it ends with a legal disclaimer saying the stunts are performed by professionals on a closed course.
What do you think of these types of promotional video? Do they perpetuate an anti-social image of riders? Leave our comments below.