When Triumph brought out the new liquid-cooled Bonneville range in 900cc and 1200cc variants in 2015, the Scrambler and a cruiser were missing.
A year later the Street Scrambler arrived as a 900cc version, then the Bobber and now the Speedmaster have arrived as 1200cc models.
Is there now scope for a 1200cc Scrambler to compete with Ducati's coming 1079cc model and BMW's popular R nineT Scrambler and maybe an America in a 900cc version to compete with the Indian Scouts?
We don't know about the America yet, but spy photos of a bigger Scrambler have been published by British website MCN. It's got the 900 engine but it looks like it's ready for the 1200cc.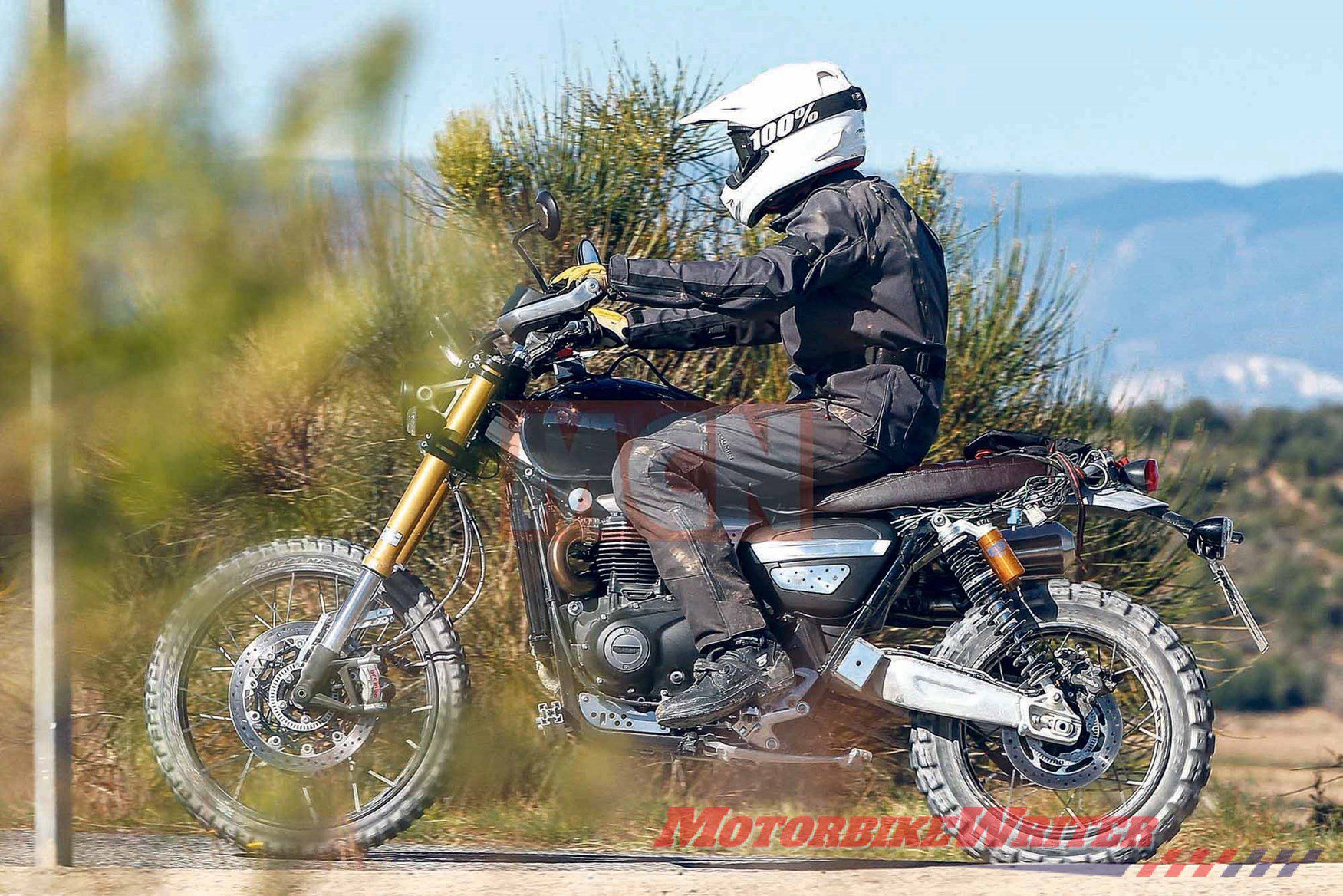 1200cc too much?
At 900cc the Street Scrambler is the perfect blend of power and torque (40.5kW and 80Nm) for scrambling along dirty back roads just like the 803cc Ducati Scrambler.
However, no one ever got rich underestimating a motorcyclist's desire for cubes.
"There is no replacement for displacement," so they say.
So the Ducati Scrambler 1100 is now here from $17,990-$20,990 (+ORC) with 64kW and 88Nm.
Now Triumph looks to be doing the same with the coming Scrambler 1200, although that is not necessarily the model name.
The T120 has 59kW of power and 105Nm of torque, but suspect the Scrambler will be slightly detuned, perhaps with more low to mid-range torque like the Bobber (56.6kW/106Nm).
The T120 also weighs 11kg more than the T100, so we suspect the bigger Scrambler will weigh in at about 217kg.
From the photos it will also have beefed-up suspension and brakes.
The current Street Scrambler has KYB 41mm telescopic forks and KYB twin shocks with adjustable preload, but the coming 1200ccc Scrambler has Showa upside-down forks and Öhlins twin-shocks with a longer swingarm and possibly more travel and clearance.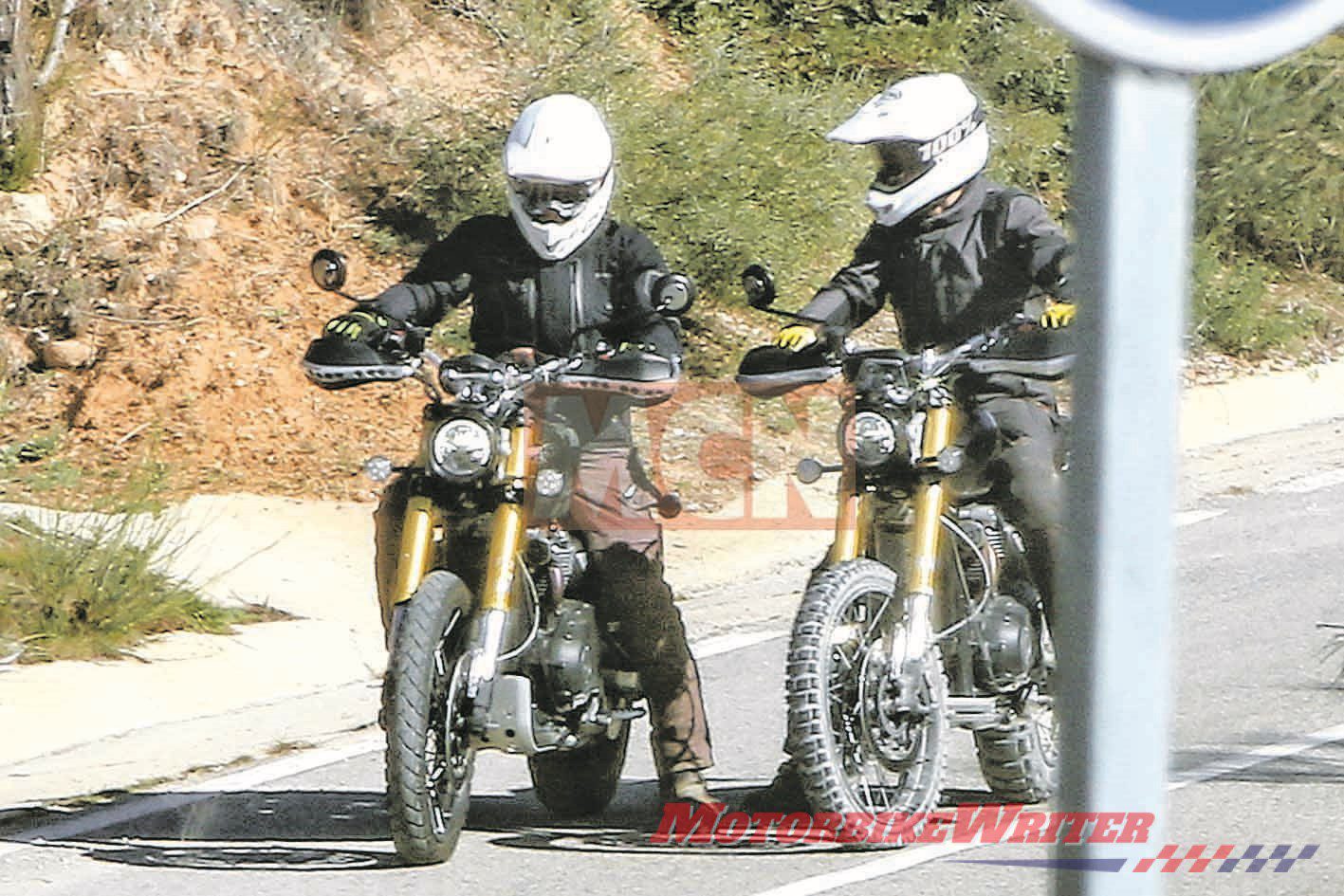 The Street Scrambler comes with a 19-inch front, but the bigger model has a 21-inch front hoop on a spoked rim that can now accommodate tubeless tyres like some of BMW's GS models.
Brakes will also be uprated from the current 310mm disc on the front and 255mm disc on the back but the new model has twin Brmebo monoblocks.
There may also be more hi-tech equipment such as engine modes, multiple-stage traction control and ABS with special dirt modes.
Other dirt features include handguards, sump guard, body protection and probably a high-clearance front fender although it is missing from the spy photos.
It comes wth a nice quilted leather seat and LED headlight.