TRIUMPH DAYTONA IS HOT
The Triumph Daytona is essentially the high-performance version of the T100C Trophy 500 twin. Fitted with a new alloy cylinder head mounting two Amal Monobloc carubretors 'Bonneville-style', it also had higher compression and hotter cams. The increased the size of the intake valves, and found that they intake and exhaust valves would occasionally "kiss" each other. So the valve angle was narrowed slightly to mitigate this. The end result was a more power and a willingness to rev.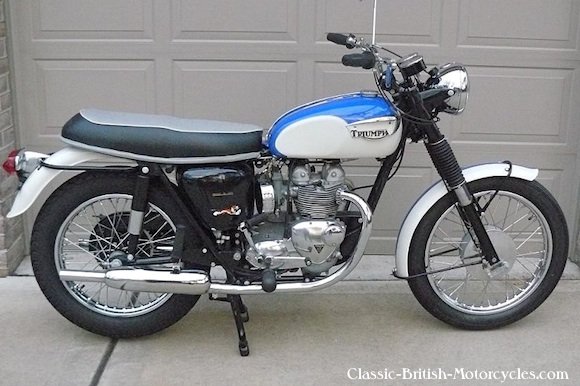 ABOVE: 1967 Triumph T100R Daytona
HOW THE DAYTONA GOT ITS NAME
In 1966 Buddy Elmore won the Daytona 200 riding a 'works special' Tiger T100, with an average speed of 96.6 mph (155 km/h). By the following model year, 1967, they used the Daytona name on their hottest 500, closely related to the bike that rode Elmore to victory. Triumph's Chief Engineer Doug Hele continued to develop the 500 Tiger T100T to a high level, and in 1967, Gary Nixon rode it to victory in yet another Daytona 200.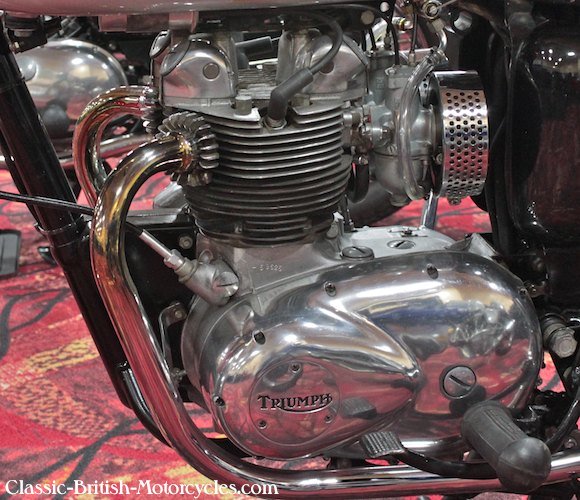 ABOVE: The unit-construction 500 twin was a compact package. The Daytona had twin carbs, Amal Concentrics on this 1968 Daytona.
DAYTONA GETS EVEN FASTER
As development work continued, the timing side main was replaced with a ball bearing, and the primary side main bearing was upgraded in 1969. Later models received the E3134 racing cams on both intake and exhaust, better cam followers, valve guides and connecting rods. In 1969, Triumph factory test rider Percy Tait led world champion Giacomo Agostini for three laps in the Belgian Grand Prix, finishing second at an average speed of 116 mph (187 km/h).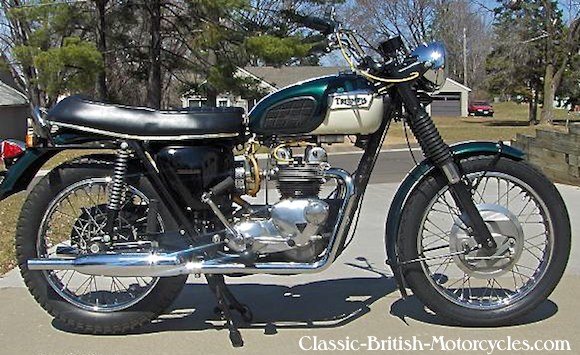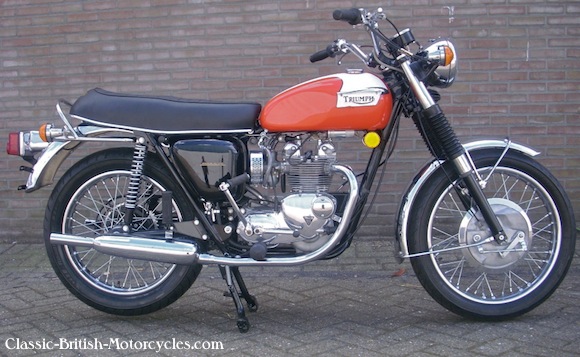 ---
Triumph Daytona YEAR-BY-YEAR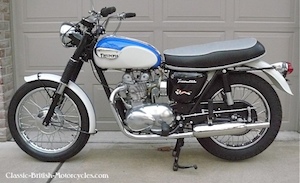 ---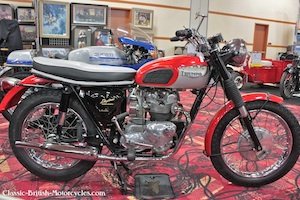 ---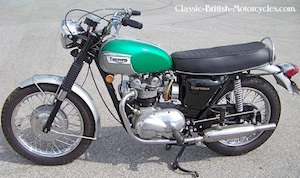 ---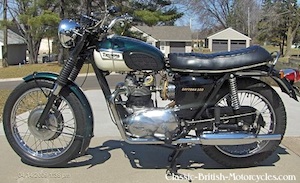 ---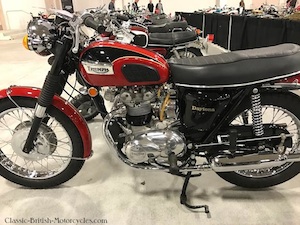 ---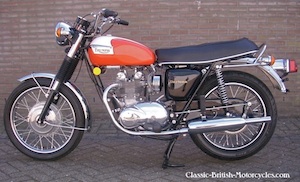 ---
Check out these TRIUMPH BOOKS
---
---

Triumph Motorcycles: The art of the motorcycle
---

The Complete Book of Classic and Modern Triumph Motorcycles 1937-Today (Complete Book Series)
---

Triumph Motorcycles: From Speed-Twin to Bonneville
---

Triumph Bonneville and TR6 Motorcycle Restoration Guide: 1956-83
---

British Motorcycles Triumph (Little Books)
---

Triumph Motorcycles in America
---

McQueen's Motorcycles: Racing and Riding with the King of Cool
---

Triumph Motorcycle Restoration
---

Illustrated Triumph Motorcycles Buyer's Guide: From 1945 Through the Latest Models (Illustrated Buyer's Guide)
---

Tales of Triumph Motorcycles and the Meriden Factory
---

Hinckley Triumphs: The First Generation (Crowood Motoclassic)
---