American stunt rider Travis Pastrana will attempt to recreate three of Evel Knievel's most famous stunts, including the Caesars Palace fountain jump, not on modern motocross bikes with long-travel suspension, but bikes Evel used.
The "Evel Live" event on July 8 in Las Vegas will be broadcast live by the History Channel in the US. At this stage there are no plans for either History or A&E channels in Australia to take this special.
Travis will start by attempting to recreate Evel's 1967 jump over the 43m-wide Caesars Palace fountain on a 650cc Triumph T120 Bonneville.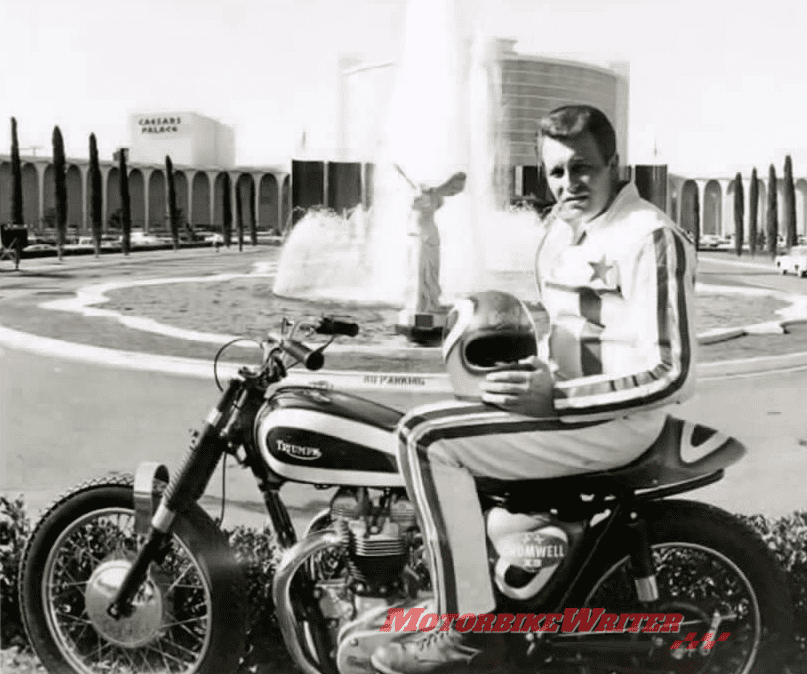 Travis's usual stunt bike is a 500cc, two-stroke hybrid Suzuki/Honda called "RM-Zilla".
It has sophisticated fully-adjustable suspension, thick 49mm forks and 309mm of travel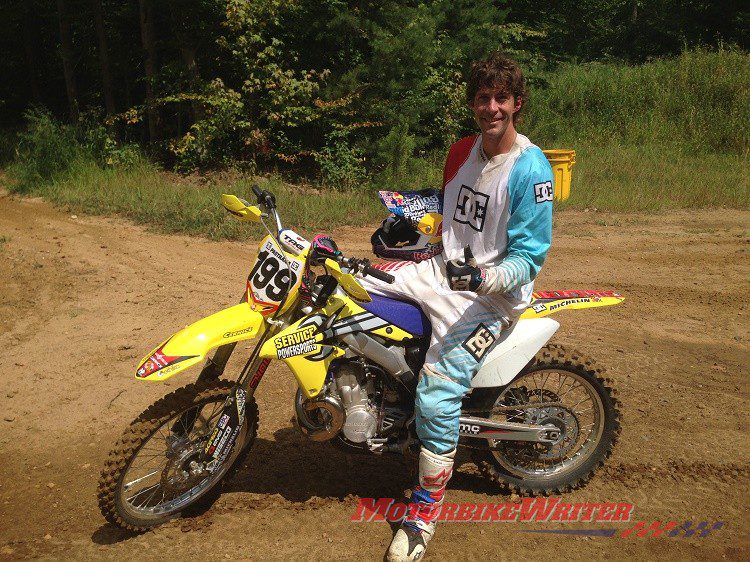 By comparison, Evel's T120 had non-adjustable cartridge forks and twin shocks with just 119mm of travel at both ends.
We suspect Travis's Trumpy might be a little lighter and include some modern suspension tweaking to help him successfully complete the jump.
Evel actually failed to land the Triumph safely and he suffered a crushed pelvis and femur, broken hip, wrist, and both ankles, plus a concussion.
More Travis stunts
later on July 8, Travis will also try to recreate Evel's jumps over 50 cars and 14 buses on a Harley-Davidson XR750 that became Evel's trademark stunt bike.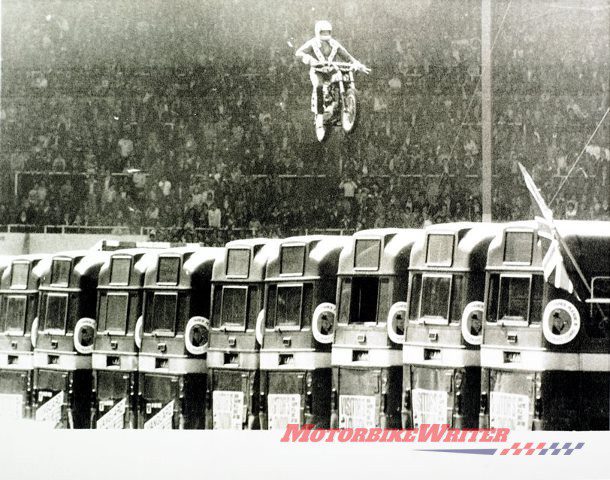 Is it any wonder Evel had a record 433 broken bones in his career?
Travis, aged 35, is also no stranger to danger. The professional motocross racer, 17-time X Games winner and multi-world-record-holder has had 32 major surgeries.
History Channel spokesman says the three-hour live show will include interviews with Evel's family and archive footage of the daredevil in action.