Australians stuck in traffic jams are spending nearly double the time in their commute, giving more reason for all states to introduce lane filtering laws.
Lane filtering, which is legal in NSW, Queensland and the ACT (for a two-year trial) and coming to Victoria from September, has been credited by the Belgian consultancy Transport & Mobility Leuven with reducing traffic congestion. Their study found that if 10% of all private cars were replaced by motorcycles time losses for all vehicles would drop 40%.
In Australia, motorists are wasting up to four full days a year, or 91 hours, in traffic jams, according to the annual Traffic Index report released by GPS company TomTom which will shortly release its latest Rider GPS which can even suggest what it thinks will be the most exciting round trip loop through an area.
(We will be road-testing a TomTom Rider in the coming weeks, so stay tuned for a review.)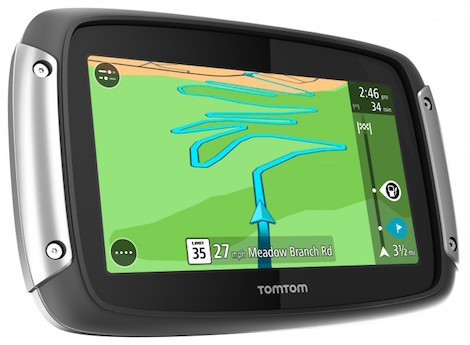 Meanwhile, the Traffic Index has found that Sydney again ranks as the most congested city in Australia and New Zealand, with an overall congestion level of 35%. 
The Traffic Index compares travel times during congested and non-congested periods with the difference expressed as a percentage increase in travel time.
Surprisingly, Auckland (32%) and Wellington (29%) were the next worst after Sydney.
While congestion remained the same for Perth, Adelaide and Canberra, all others recorded steadily worsening times, including Sydney which is up by 24 minutes.
Surely now is a good time to promote the values of lane filtering and to standardise the laws around the country so that riders can use breakdown lanes, bus lanes, road shoulders and bicycle "boxes" at traffic lights.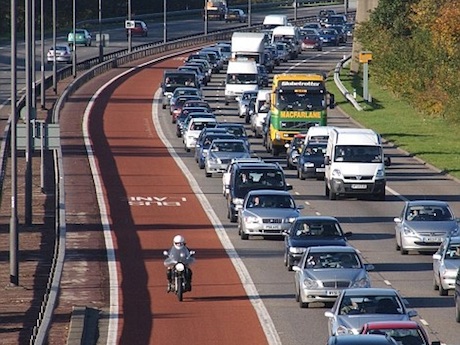 According to the TomTom Traffic Index, in Australia Tuesday and Wednesday were shown to be the worst mornings to commute, with morning peak hour traffic superseding afternoon traffic. Commuters across Australia experience the least traffic congestion on Monday morning.
Congestion levels are increasing on a global level and Australia is keeping up with this trend. However, Australia escaped ranking in the top 10 most congested global cities, with Istanbul topping the list and Sydney coming in 21st in the global ranking.
TomTom Asia Pacific VP Chris Kearney says TomTom is helping to reduce congestion by providing motorists with real-time traffic information via their Live Traffic site and "smart routing technology" in their navigation devices to help avoid congestion.
He also says road authorities and local governments can use TomTom's traffic data to better manage traffic flow during the rush hour.
Aus/NZ Traffic Index
(World position in brackets)
Sydney 35% (21)

Auckland 32% (41)

Wellington 29%

Melbourne 28% (60)

Christchurch 28% *

Perth 27% (73)

Adelaide 25% (81)

Brisbane 25% (88)

Canberra 17% *
(* Population under 800k not listed in world rankings)
World Traffic Index 
Istanbul, Turkey 58%

Mexico City, Mexico 55%

Rio de Janeiro, Brazil 51%

Moscow, Russia 50%

Salvador, Brazil 46%

Recife, Brazil 46%

Saint Petersburg, Russia 44%

Bucharest, Romania 41%

Warsaw, Poland 40%

Los Angeles, USA 39%