The first Motorcycle Friendly Town in NSW admits it declared itself before many facilities were in place, but the town is now delivering to riders.
Wauchope Motorcycle Friendly Town Co-ordinator Jenny Pursehouse and committee members Nadia Stocks and Roger Fance took us on a quick tour of the town last week and showed what they have been doing since declaring themselves motorcycle friendly in November 2016.
"We kind of put the cart before the horse but we had a certain amount of things in place and we had the Ulysses AGM coming soon, so we wanted to get it up and running," she says.
"But now we are looking at doing even more including 12 motorcycle parking bays in the CBD near a popular cafe. Not a single business has objected. In fact, they were all very supportive."
Official Motorcycle Friendly Town register
Her comments come as it has been revealed that the Motorcycle Council of NSW has launched a committee to look into regulating MC Friendly Town status.
We launched a survey of our readers to find out what they thought. You can have your say here. Results released later this week.
"An official register is a good idea because it would be a bigger group overseeing it," Jenny says.
"What would concern me is that we wouldn't like a really heavy structural criteria.
"Every town is different and has different capacities and facilities.
"And, in a way, motorcycle riding is about freedom and not following all of the rules."
Our short tour of the town included Meanstreak Choppers, Curly's Cafe and Timbertown Resort and Hotel which, like the CoOp servo, offers a free bike cleaning and maintenance kit.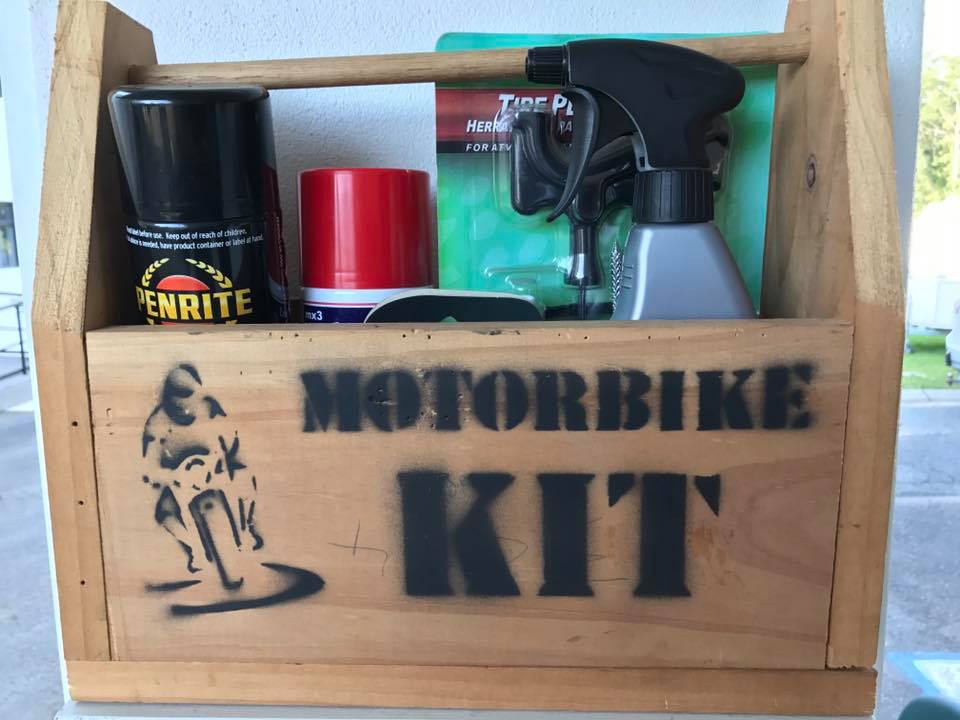 The motel has a MC Friendly flag outside, there is a sign on approach to town, more banners will be posted during specific events such as the Moto Fest on November 18, stickers and patches have been produced, and they are planning maps of various dirt, adventure and road routes in the area.
Committee member, new resident and First Aid for Motorcyclists founder Roger also joined our town tour.
He says he chose to live in Wauchope because it was near the Oxley Highway which is motorcycling nirvana.
But Jenny says there are many other challenging dirt and tar roads in the area for road and adventure riders, as well as forestry tracks for dirt bikes.
Diverse motorcycle attractions
We were also joined on our quick tour by Nadia of Meanstreak Choppers in the main street which started building custom cars 20 years ago but now devotes 80% of their business to motorcycles.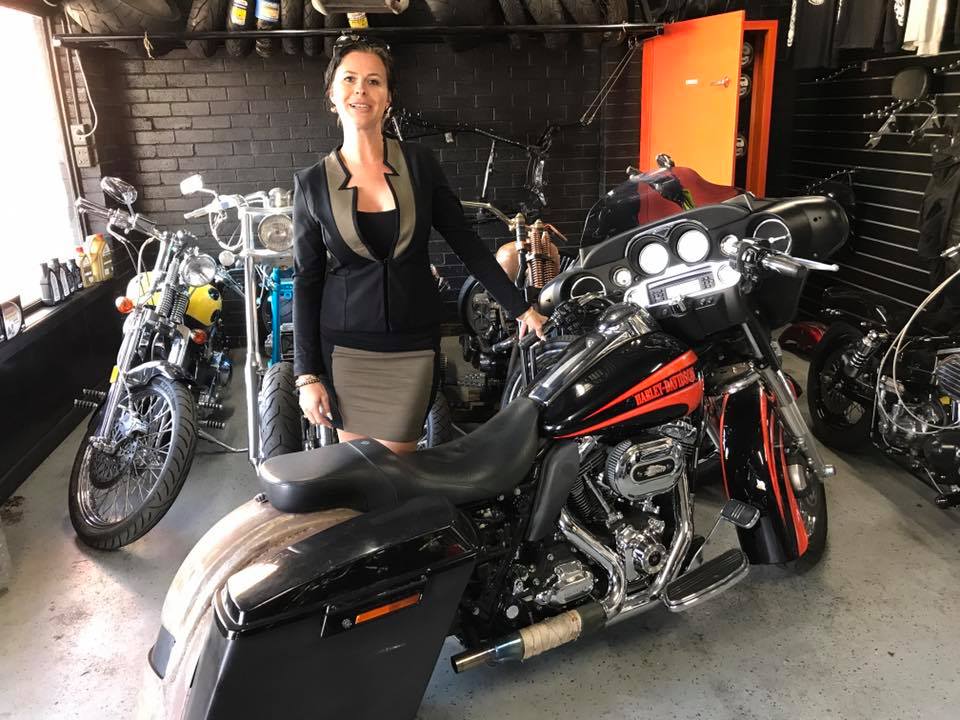 "We changed direction because motorcycles are such a huge part of our area," Nadia says.
"We do dirt bikes through to custom choppers because riding here is so diverse so our business reflects that.
"Most business are aware of how many rides pass through here and that we are a Motorcycle Friendly Town now and they do as much as they can."
Jenny points out that the town and nearby Port Macquarie have a wide variety of accommodation to suit most budgets, two motorcycle shops in Wauchope and three more in Port plus the 24-hour Recover Your Ride motorcycle towing service for crashed or broken-down bikes. Nadia says Meanstreak also pick up and fix bikes.
Timbertown owner and previous Chamber of Commerce president Rob Hamilton, who was instrumental in declaring the town MC Friendly, says the business community has embraced the concept and it has brought a lot of diverse businesses together.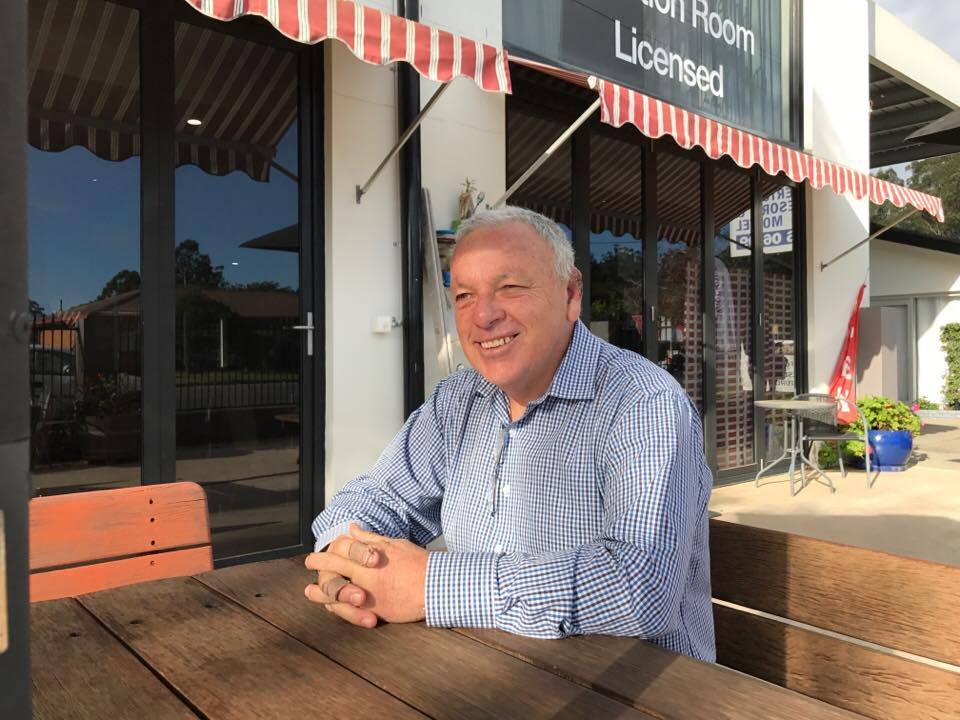 Wauchope Moto Fest
Jenny says there has also been a lot of community support for Moto Fest on November 18, 2017, which will include a show and shine, swamp meet, motokhana, tattoo competition, trade and market stalls, live music and more.
"Following the Ulysses AGM, there has been a lot of positive feedback and encouragement from the Wauchope community for us to hold another event for our motorcycle friends," Jenny says.
Rob says riders are already booking accommodation to attend and the community hopes Moto Fest will become an annual event.
By the way, coffee at Curly's Cafe is Sydney standard. Onwer Kylie Hack says they us a local blend supplied by Dopeio who regularly train staff.
The cafe is open for riders from 7am to 4pm, or 3pm on weekends. Drop in before and/or after your next Oxley ride.