Short riders have always been disadvantaged by the fact that bikes are designed for tall riders, although that has changed in recent years.
Brands such as Harley-Davidson, BMW, Ducati, Triumph and others are now making models that have lower seat heights or are offering optional low seats for short riders. Click here for a full list of seat heights.
Even so, there are many bike types that are too high for some riders, especially sportsbikes and dirt bikes which need to be high for lean angle and clearance. The lowest types are cruisers and scooters where you can get off the seat easily.
But it shouldn't stop you. Look at 1.58m-high Dani Pedrosa on the MotoGP grid. He is almost off the seat to get one foot on the ground. It hasn't stopped him from riding!
Until gyroscopic self-balancing bikes such as BMW's Vision Next 100, Honda's Riding Assist or Yamaha's Motobot become reality, short riders just have to find smarter ways to ride.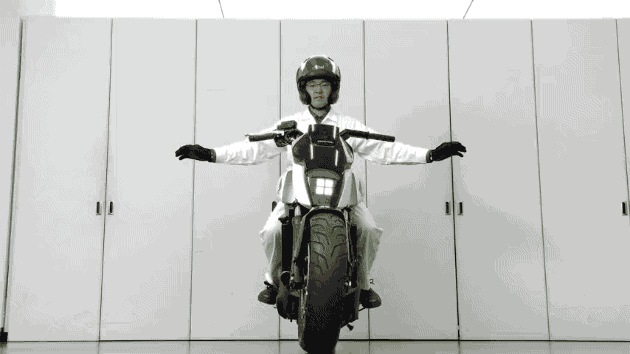 So here are our top 10 tips for short riders
1 Pick a low bike with a narrow seat. It's not just about having a low seat, but also one that is narrow as that allows you to get your legs closer together which means you have a better reach to the ground. Sit on bikes at the dealership and test them out. Not every bike will have the same reach to the ground because of the seat shape. For a list of bike seat heights, visit our comprehensive list and use the special app.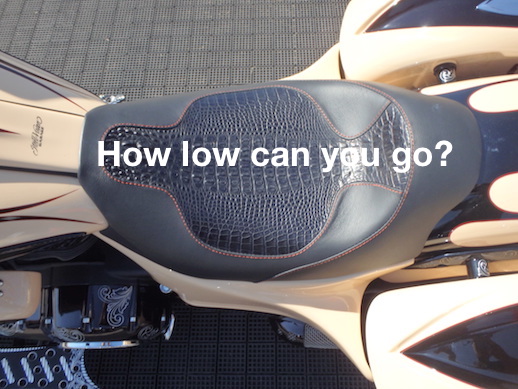 2 Buy a light bike. If you are teetering on your tiptoes when stationary, it is easier to hold a light bike than a heavy one. Also, buy a bike with an adjustable height seat like on many BMWs.
3 Buy a lower seat if the option is available. Some are offered as factory accessories by manufacturers, otherwise there are plentiful aftermarket suppliers. You can also have it customised by special motorcycle upholsterers who will scoop out some of the foam and replace it with memory foam, gel or 3D foam. Even though it will be thinner, it may not be uncomfortable as some of those foams are better than the stock seat foam.
4 Before buying the bike, ask the dealer if they are able to make suspension adjustments that lower the bike. It's not a great option, but it can be done with some success. The forks may be dropped through the triple clamp, although this will change the steering characteristics making it more "nervous". You can also soften the rear spring which will give you more sag when you sit on the bike making it substantially lower. If you are short, you are also probably lighter than the 75kg average for which most bike suspensions are set, so it shouldn't be a problem and the bike won't bottom out on the suspension. However, be aware that lowering the suspension will affect cornering clearance, shock compression, wheel travel and it may not handle as well. Some people also change to lower-profile tyres, but be aware it will change the revs and may make your speedometer slightly inaccurate.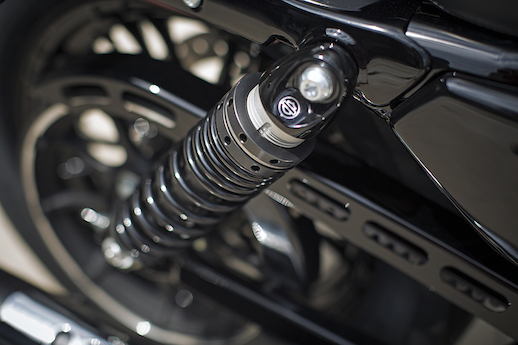 5 Some short riders buy thick or platform sole shoes to give them a bit more reach. Just make sure they are proper motorcycle shoes and you still have feel for the brake and clutch levers. High heels are not suitable for obvious reasons, but also because they provide no more reach to the toes, only the heels. that's why you need shoes with a thick front section.  Never try to use your indoor cycling shoes on your motorcycle.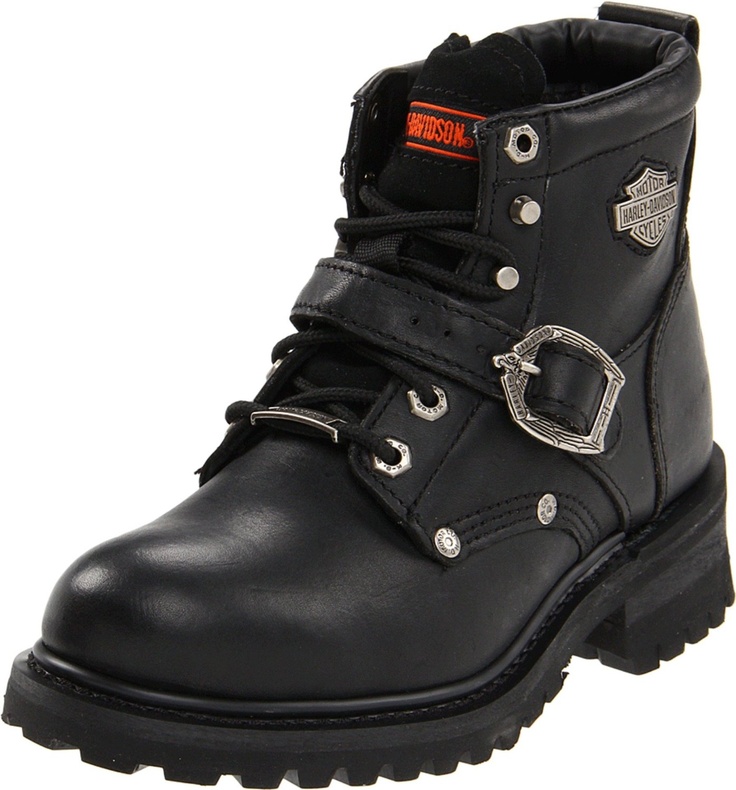 6 Some short riders mount with the side stand still down. Be aware that many of the lightweight alloy side stands being used now will bend and eventually snap from putting all your weight on them.
7 If you mount this way, you will need to push off on the side stand side over to the other side and will need to quickly get your right foot down. This can be disastrous, so maybe practise with a friend to help catch you.
8 You can also start the bike while standing beside it and mount "on the fly". Start by putting your left foot on the foot peg and then ease the clutch out while throwing your right leg over the seat. You may have to do a few bunny hops on your right foot. This is how we used to mount our pushbikes as kids. You can dismount in the same way, but it takes practice and you should do it on a small bike first on a long driveway like we have in these photos, not on the road. Also, be aware that police may deem this practice as illegal. However, we can't find anything in the road rules against it, now that the controls laws have been adjusted.
9 When you get on the bike, drop your weight into the seat and let the suspension sag rather than trying to hold the bike up with your weight on your legs. You will be surprised how much this drops the bike down. On the tall F 800 GS, it means the difference between being on my toes and having my feet flat on the ground.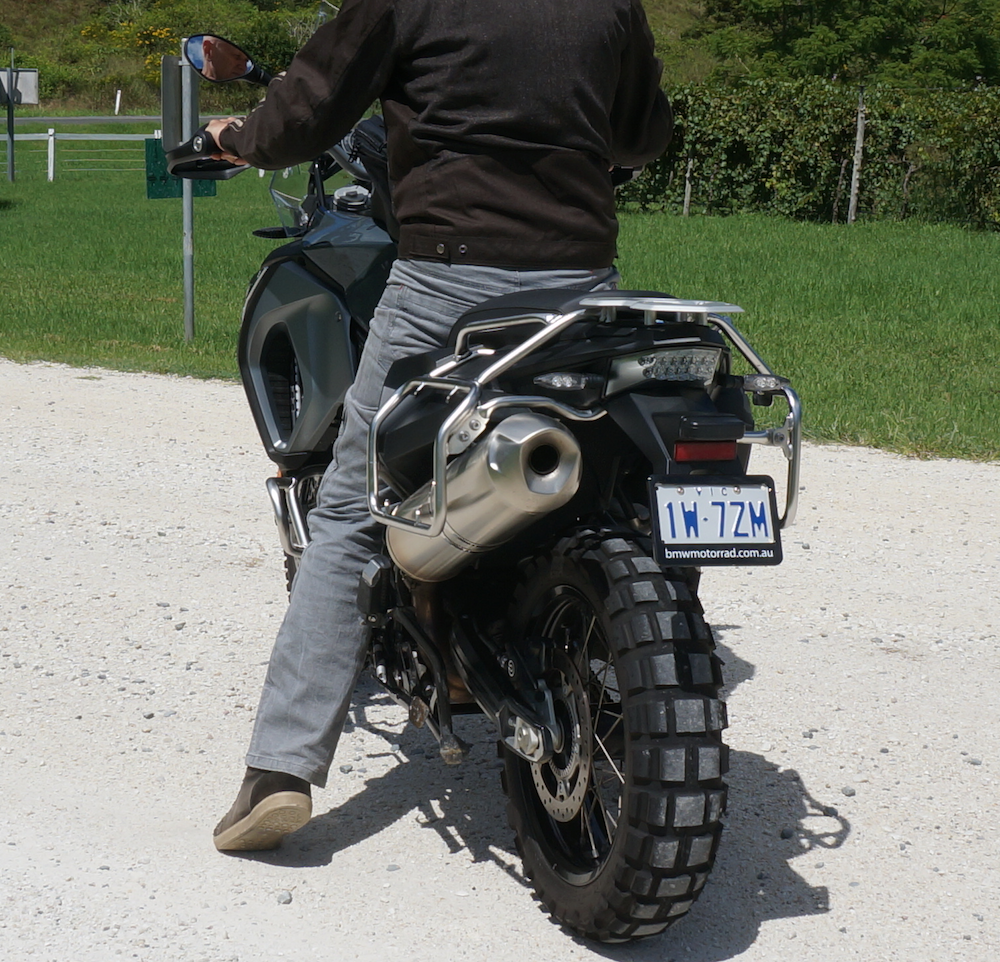 10 However, you only ever need – and should have – your left leg on the ground when stationary with your right foot on the brake. Besides, that gives you extra reach to the ground. To do this, counter-steer the bike to the right by using the left handlebar just before stopping. This will tilt the bike slightly to the left. Just before you stop, slide your backside off to the left and keep your right foot on the brake as you come to a stop. When you put your leg on the ground, be aware that your bike will lean to the left and you will have to support its weight. This is why we suggested a lighter bike. But here's a handy tip: It will be easier to hold it if you also point the front wheel to the right.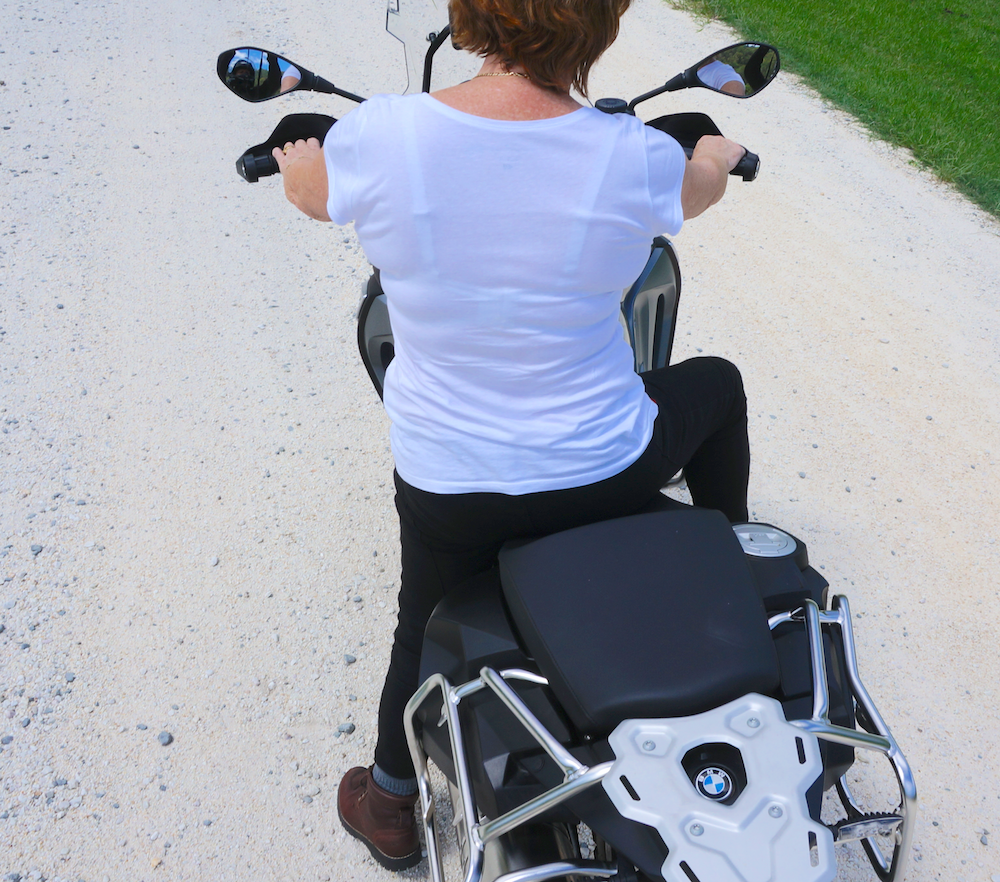 Did this article help you? If so, share it with your friends. Do you have any other tips you would like to share? Leave your comments below.