Back in 2020, Tom Cruise rode a Honda bike off a cliff in Norway, completing a BASE jump while surrounded by unforgiving rocky walls on either side.
A stunt like this looks surreal even on the best of days – which is why we were intrigued when Christopher McQuarrie, the writer, and director of "Mission Impossible: Dead Reckoning" (2023), shared that Cruise has a 'Master Plan' to keep everything ship-shape when prepping for a death-defying feat like this.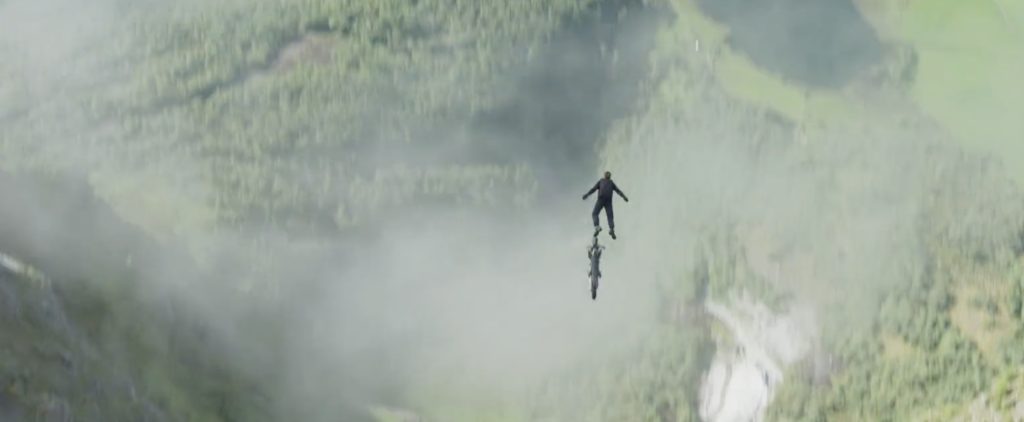 "The only things you have to avoid while doing a stunt like this are serious injury or death," supplies a helpful BASE jumping coach by the name of Miles Daisher. 
"You're riding a motorcycle, which is pretty dangerous, on top of a ramp that's elevated off the ground, so if you fall off the ramp, that's pretty bad. You're falling, so if you don't get a clean exit from the bike and you get tangled up with it, or if you don't open your parachute, you're not going to make it."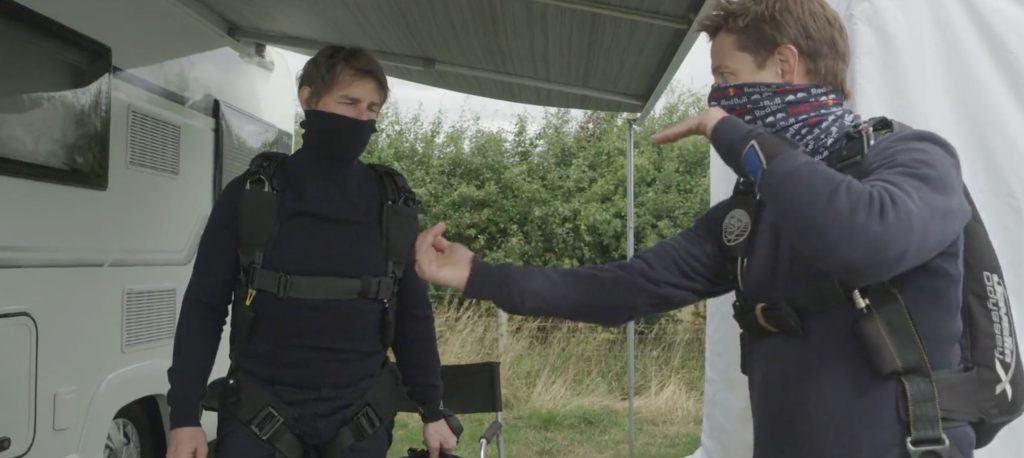 All told, director McQuarrie tells us that Tom Cruise's 'Master Plan' involved multiple components; one for the airborne part, one for the bike part, and one for putting the two together without knocking any further inches off of Hollywood's beloved 
Tom Cruise signed himself up for a full year of skydiving training, during which he worked his way up to 30 skydives a day. Added to this were the actor's lessons in motocross jumps, where Cruise purportedly logged well over 13,000 jumps of every length and height.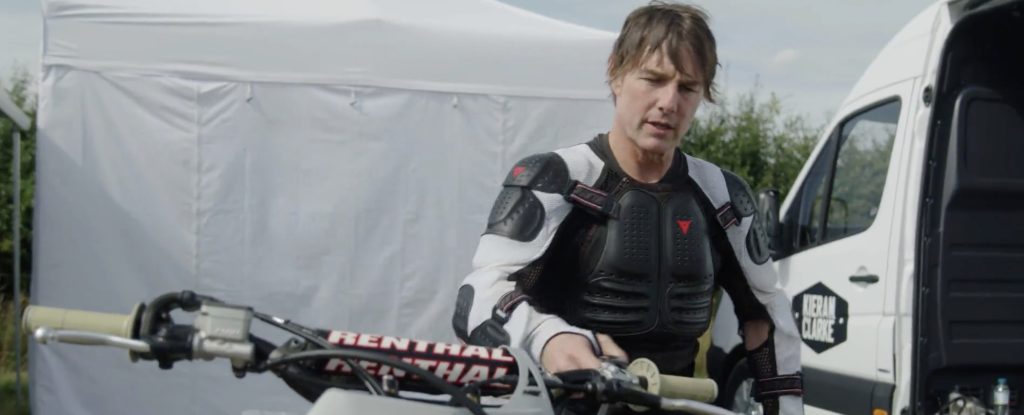 The final component was hooking the man to a zipline with cushioning at the end of a large jump; this is the one we're expecting cost a Band-aid or two, but learning Cruise's trajectory as he launched off his cliff was critical to understanding where to build the ramp and how to prep the whole scene.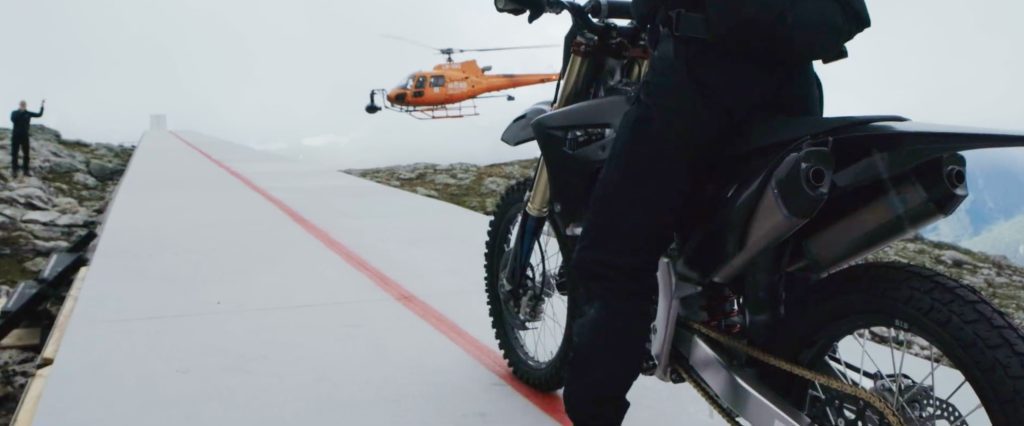 "Then, it came time for Cruise to execute the stunt – driving a motorcycle up a long ramp, which led to a cliff, launching off of it, and BASE jumping to the bottom – Cruise first jumped out of a helicopter over the cliff to practice, before attempting the full stunt for the cameras."
Six scene takes later, and Cruise is still in one piece – prepped for the July 2023 debut of "Mission Impossible: Dead Reckoning" (2023).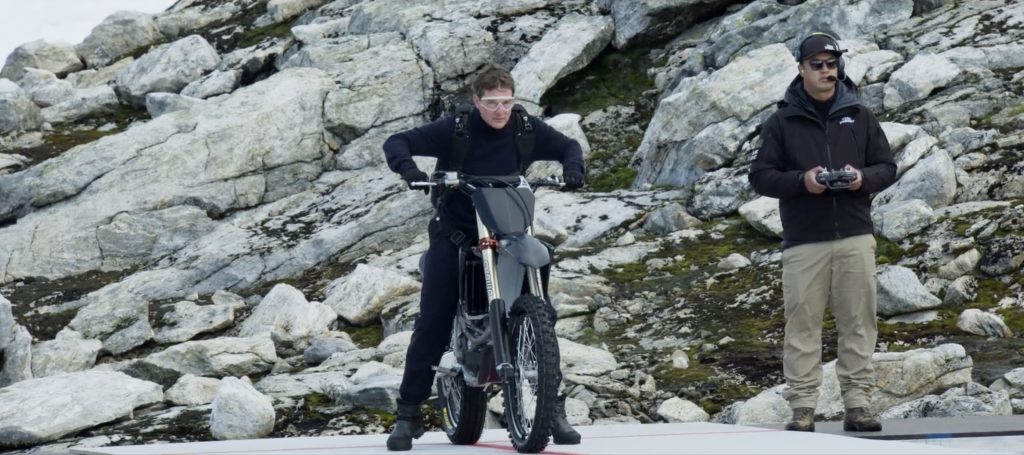 Stay tuned for updates, as we're sure to hit further footage of this insane action flick in the coming months. 
Hope y'all get to swing a leg over your machine of choice these holidays, and HAPPY HOLIDAYS!!