BMW Motorrad has released this video in which Tom Cruise says he does his own stunts in the sixth Mission Impossible movie – and proves it.
Tom again stars as Ethan Hunt, this time riding a BMW R nineT Scrambler through Paris before t-boning a car.
The 56-year-old actor has insisted for some years that he does his own stunts and seems to be riding the bike the wrong way around the Arc de Triomphe in Mission Impossible: Fallout.
However, he obviously doesn't crash the bike as shown in the above clip. That's got to be computer-generated images (CGI).
This "spy video" also backs up Tom's claims showing him now riding a BMW R nineT Pure, not the Scrambler from the other scenes, and even doing a couple of tricky spin turns … while not wearing a helmet!
In 2015's Mission Impossible: Rogue Nation Tom almost gets his knee down while riding a BMW S 1000 RR – again without a helmet!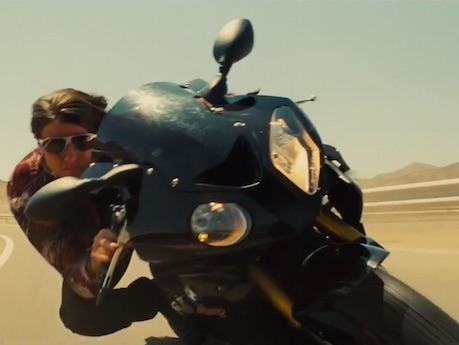 Product placement
Product placement is when companies pay good money to have their product featured in movies.
It has been going on as long as films have been around.
However, it has become big business in recent decades, especially with blockbuster franchises such as James Bond, Bourne and Mission Impossible.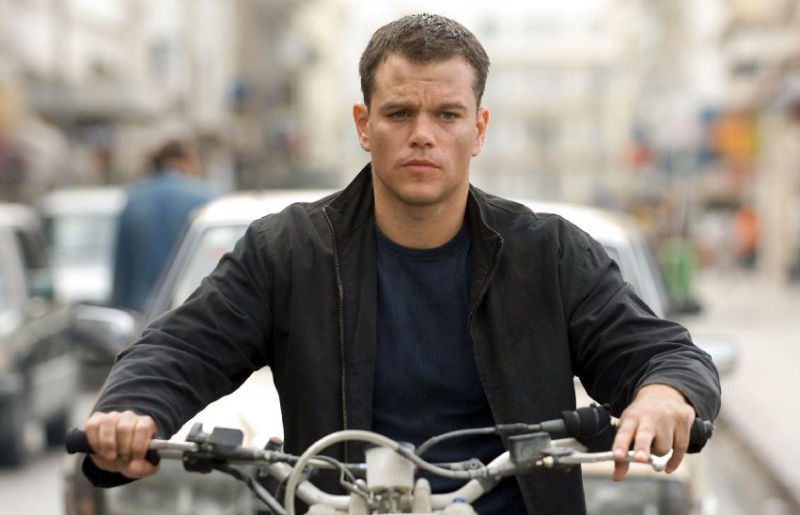 All of these have featured their fair share of motorcycles and mainly BMW motorcycles!
The Mission Impossible franchise has also seen its share of BMWs, starting with the original 1996 film.
Motorcycles were introduced in Mission Impossible 2 in 2000, but they were Triumphs.
In the chase scene, a baddie on a Triumph Daytona chases Tom on a Triumph Speed Triple on the tar and dirt around Sydney.
This is notable for the "quick tyre change" to knobbies midway through the chase!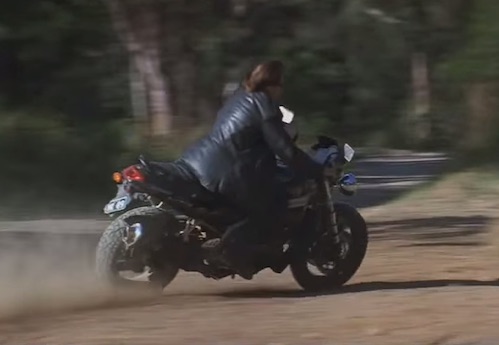 Tom Cruise: riding career
Tom began riding at the age of 10 and owns several motorcycles including a Vyrus 987 C3 4V worth more than $100,000.
These days it seems he must include a motorcycle component in any movie contract he signs.
It all started over 30 years ago with Top Gun where he rode a Kawasaki Ninja GPz900R.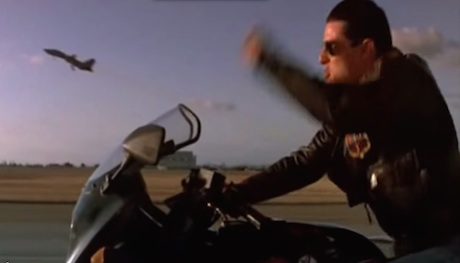 Other movies in which Tom has starred alongside motorcycles include Oblivion, Knight and Day, and Edge of Tomorrow.
Even when he is not riding bikes in his movies, he often rides to the set on one of his many motorcycles.
Tom is a capable rider and even pillions Cameron Diaz in Knight and Day.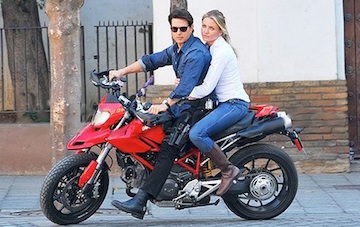 Tom is also reprising his famous role as Maverick in the long-awaited Top Gun sequel and he's again riding a Kawasaki, but this time it's a supercharged H2R, not the GPZ900R he made famous in the original 1986 movie.
Click here for more on Top Gun 2.