Australia's only Dakar Rally champion, Toby Price, scored his second stage win today, but it will not be enough for the brave rider to claim his second title.
Instead, he may finish a tantalising close second place.
Toby rode brilliantly today to shave another 11 minutes off the lead even though the marathon 424km stage was cut in half by officials.
But he is still 29 minutes off the lead, with only tomorrow's short 120km "parade lap" to go.
Unless Red Bull KTM teammate Matthias Walkner, of Austria, crashes out, Toby will have to be content with a podium result.
With such a big lead margin, Matthias has been riding conservatively in an effort to ensure KTM's 17th consecutive victory.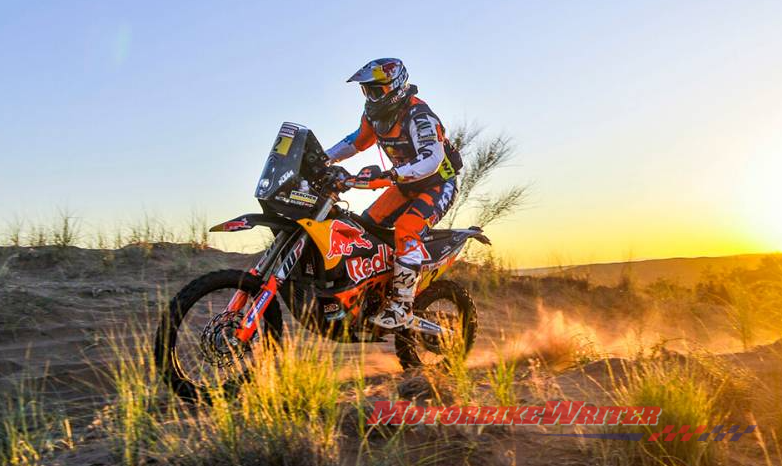 Winning strategy
Toby's strategy of playing it safe in the first week and attacking in the second won him the title in 2016.
That plan was undone this year on stage 10 when he and four other lead riders got lost. Toby fell 49 minutes off the pace that day.
He replied with an emphatic win the next day, clawing back 10 precious minutes on Matthias.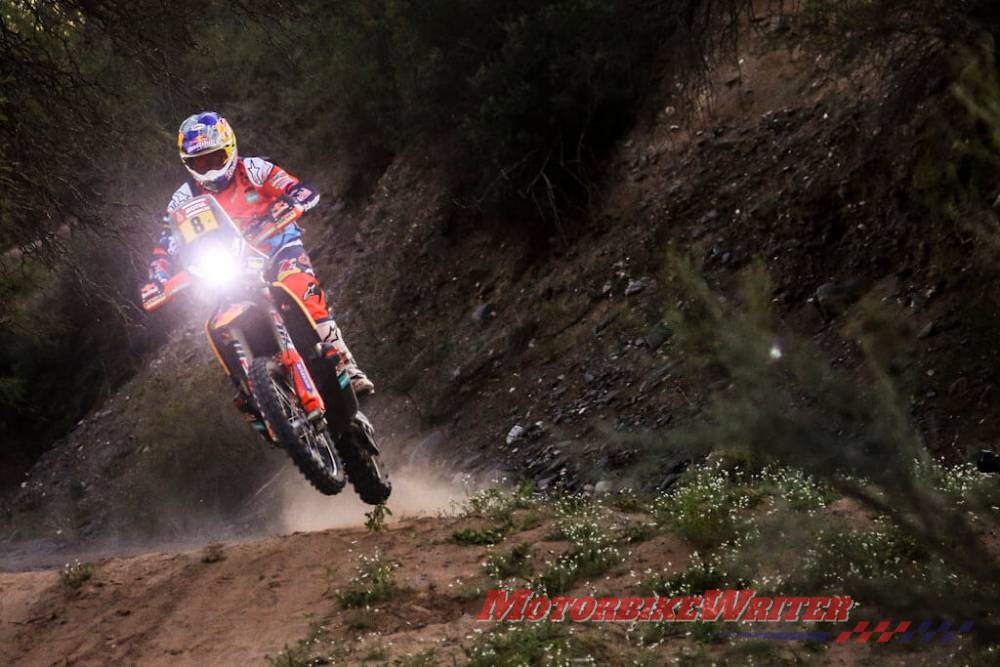 However, bad weather yesterday forced the cancellation of stage 12, preventing him gaining any more time on his partner.
Toby chewed another 11:33 minutes off the lead today, but he is still 22 minutes behind.
He is just four minutes behind second-placed Kevin Benavides (Honda) of Argentina.
Toby has performed brilliantly, but still not enough in this cruel event.
Click here to send your congratulations and support to his Facebook page.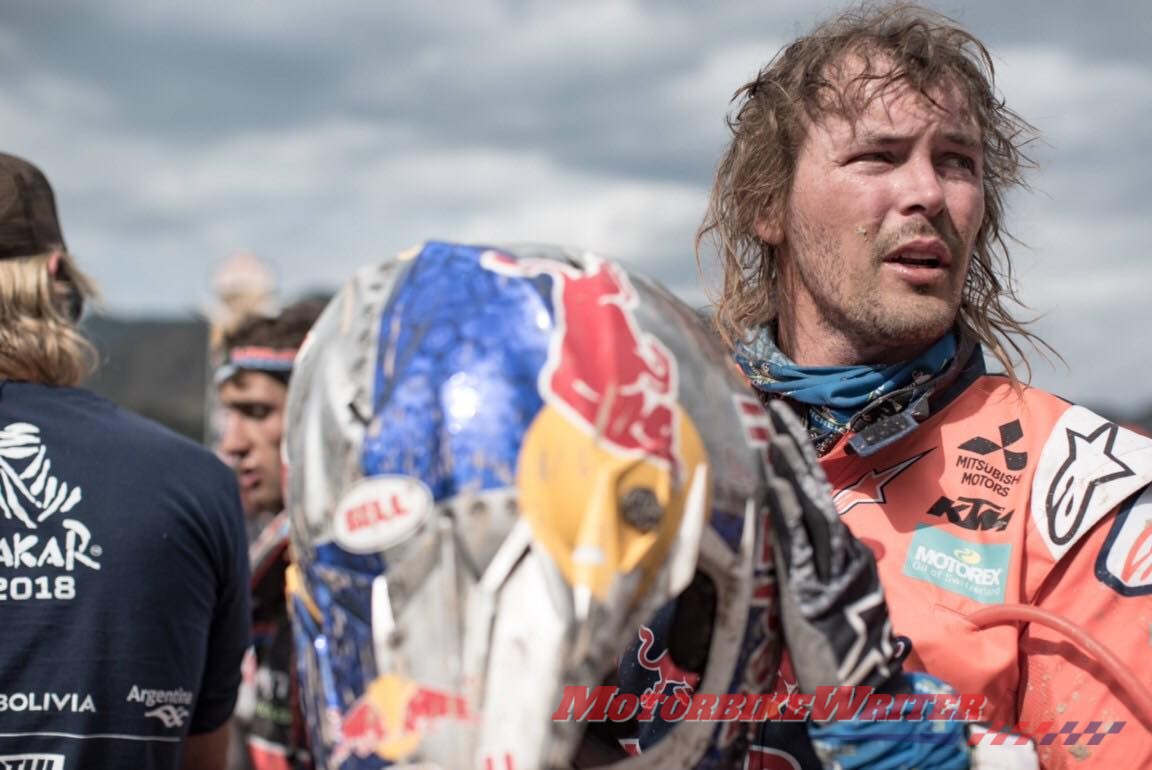 Here are Toby's comments after today's stage:
It was a little bit tricky today but we made some time in the first section of the stage. The second part was like a rally stage so it was a bit harder to make up time but the bike went really well and I'm feeling good, one more day to go so it's still not over yet but it's coming to a close pretty quick. If 6 weeks ago if you said I was going to be fighting for a spot on the podium I would have laughed at you! I'm happy with another stage win and looking forward to wrapping up the 2018 Dakar Rally in Stage 14!
Other brave Aussies
The only two other Aussies in the bike event are still doing well.
In his fourth rally, Queenslander Rodney Faggotter is still riding well as the water carrier for the official Yamaha team team, finishing consistently in the top 20 all rally.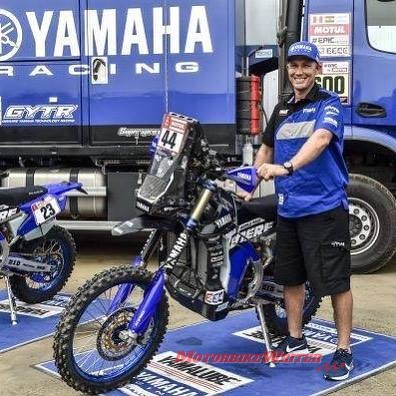 He was 18th today and is 16th overall. 
Let's hope the 41-year-old is given a fighting role in the team next year!
Click here to send him your best wishes.
Debutante Scott Britnell, of Sydney, has finished within the top 50 to 70 most days, ending the 13th stage in 63rd. 
He is 61st in iverall ranking.
Just finishing in your first year is a credit in this gruelling event.