The Dakar Rally has controversially shifted to Saudi Arabia this year where Aussie Toby Price will defend his title in the mainly favourable sandy conditions.
"Shakedowns are complete, bike is great thanks to my mechanic Joe," Toby says on his Facebook page. Leave a word of encouragement on his page!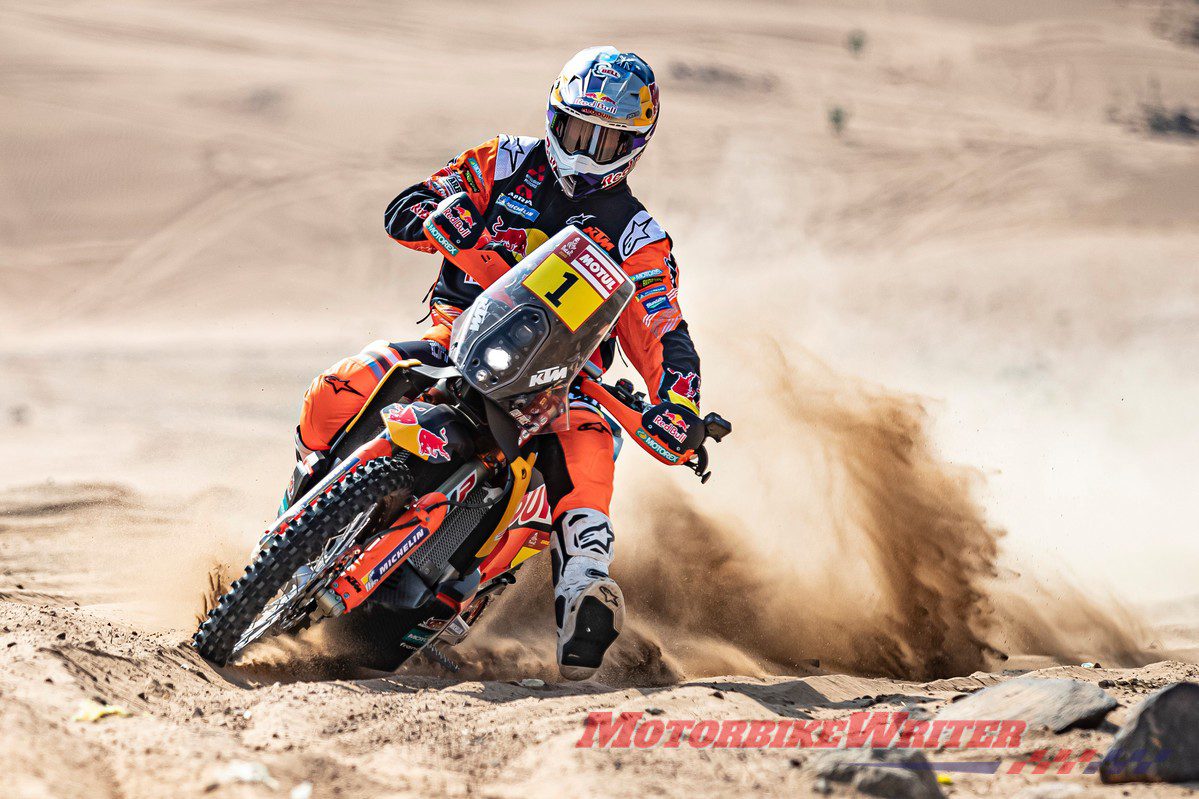 We wish Toby the best of luck when he kick-starts his title defence tomorrow (5 January 2020) and will be watching on SBS every evening for the daily updates (check local times).
Because of the time difference, SBS will show the day's highlights more than 24 hours later. That means the Sunday start will screen on Monday night.
However, Motorbike Writer will supply daily updates every morning on Toby and the other Aussie competitors.
Dakar spirit?
However, a lot of the interest in the Dakar Rally over the years has been the travelogue as the riders pass through different countries, amazing scenery and a wide variety of conditions.
The Paris-Dakar Rally started in 1978 and in the early days, they had rainy and muddy conditions in Europe before heading into north-west Africa, through dunes and harsh country, finishing at Dakar, Senegal.
In 2008, the event was cancelled because of terrorist threats in Muslim Mauritania.
The following year it reconvened in South America where it has passed through five different countries and a variety of conditions.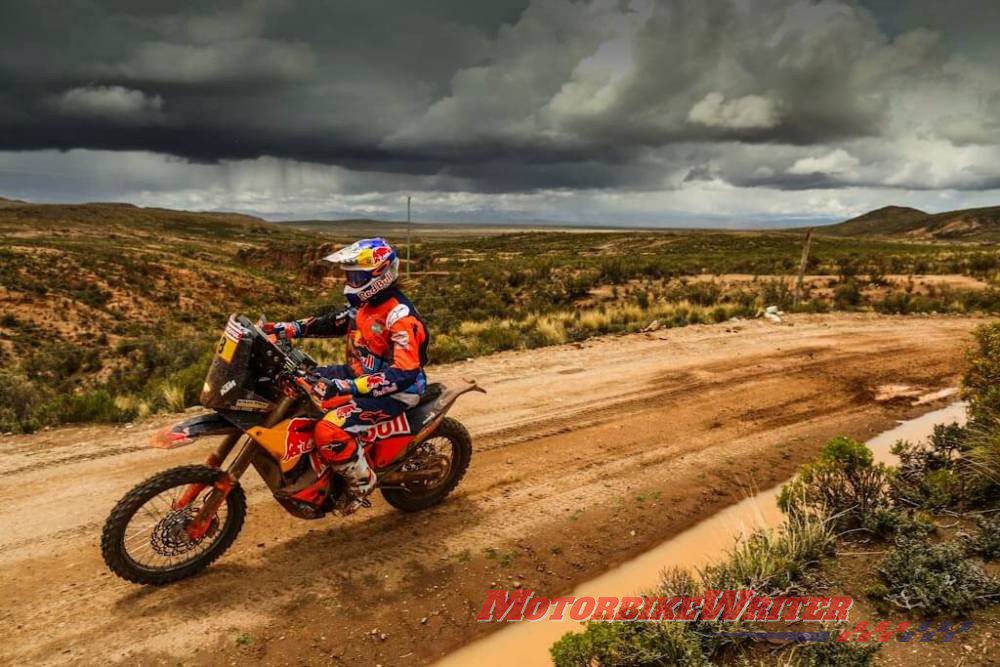 Despite the change of location to just one country, Saudi Arabia, the organisers said it still retain the "Dakar tradition", so the name remained.
We hope so, but it's hardly a Dakar tradition anymore with Saudi money stealing it from South America.
Dakar organiser ASO signed a five-year deal with the tainted nation criticised for human rights violations including the murder of American newspaper reporter Jamal Khashoggi.
The Muslim nation also has a poor record on its treatment of women which could have been an issue with the rally organisers as many women now compete.
However, in  2018 Saudi women were finally permitted to ride motorcycle and drive trucks.
Toby aids firefighters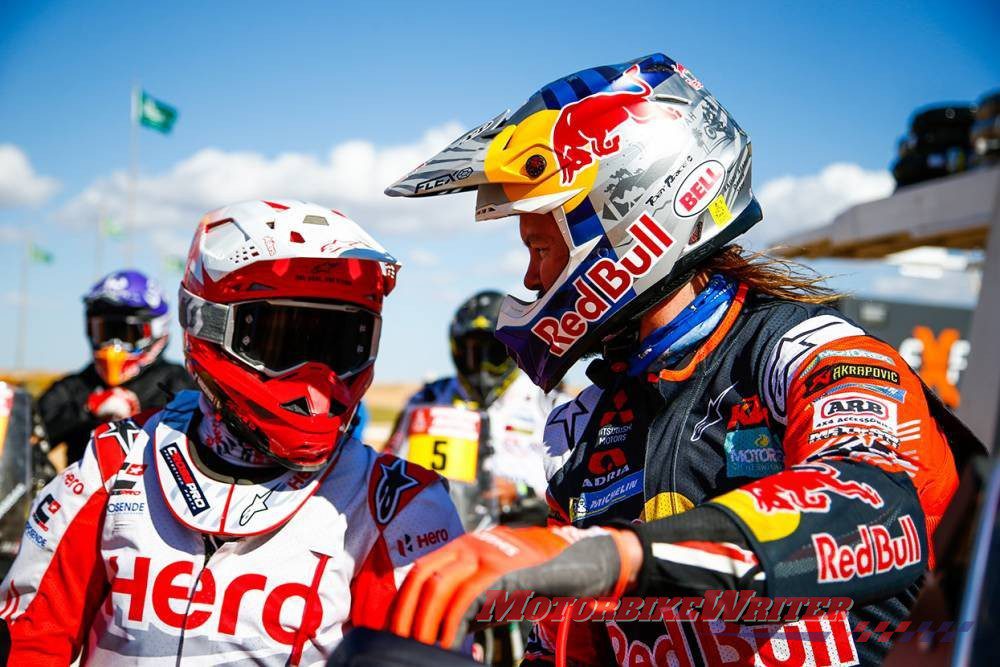 Toby is also doing his bit for the current critical bushfire situation by auctioning his starting jersey and pants with proceeds going to the NSW Rural Fire Service.
It is open worldwide, just send in your bid in Australian dollars on his Facebook page or Instagram.
Current highest bid is $13,001.
Auction closes on 18 January at 5pm (AEST).
Saudi Arabia Dakar 2020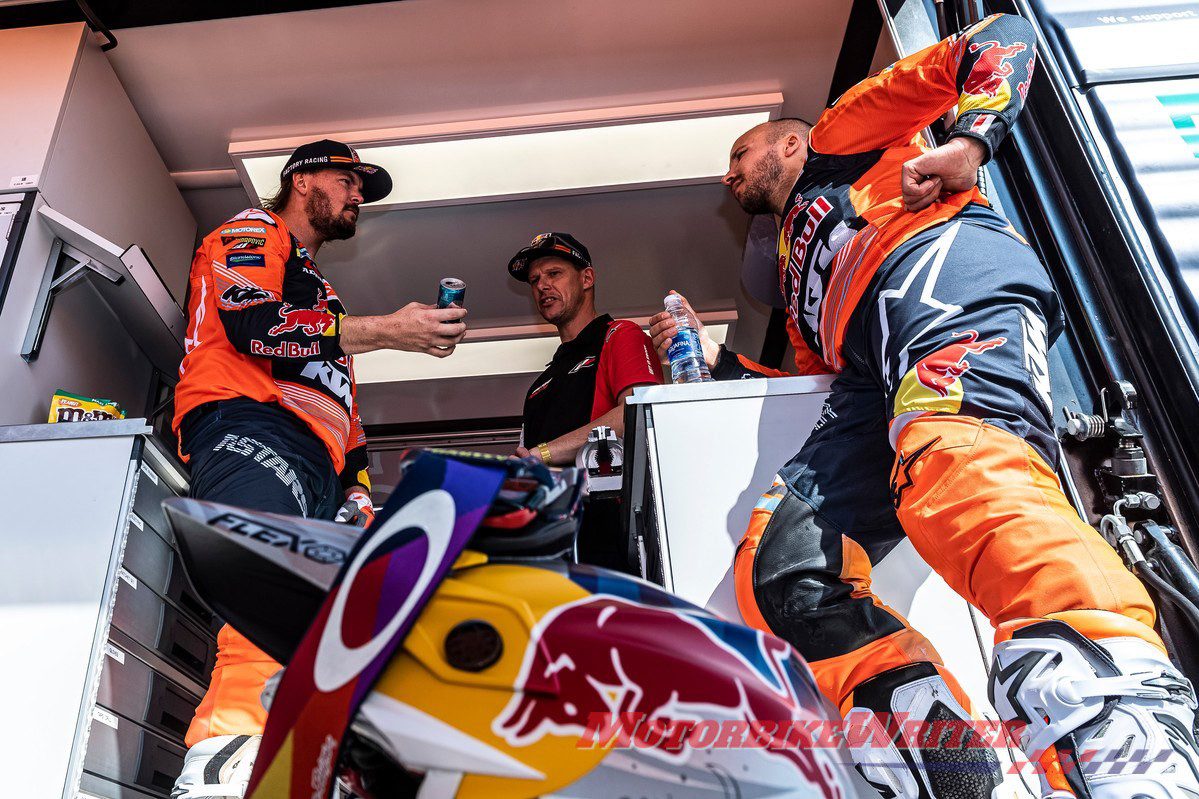 New rules have been added to make it fairer for small teams and individuals to compete with the big teams, like Toby's Red Bull KTM which is gunning for its 19th consecutive win.
One change is that all competitors receive their road books at the same time and they will be more complex to test the riders' navigational skills.
There are 158 riders competing this year in Saudi Arabia.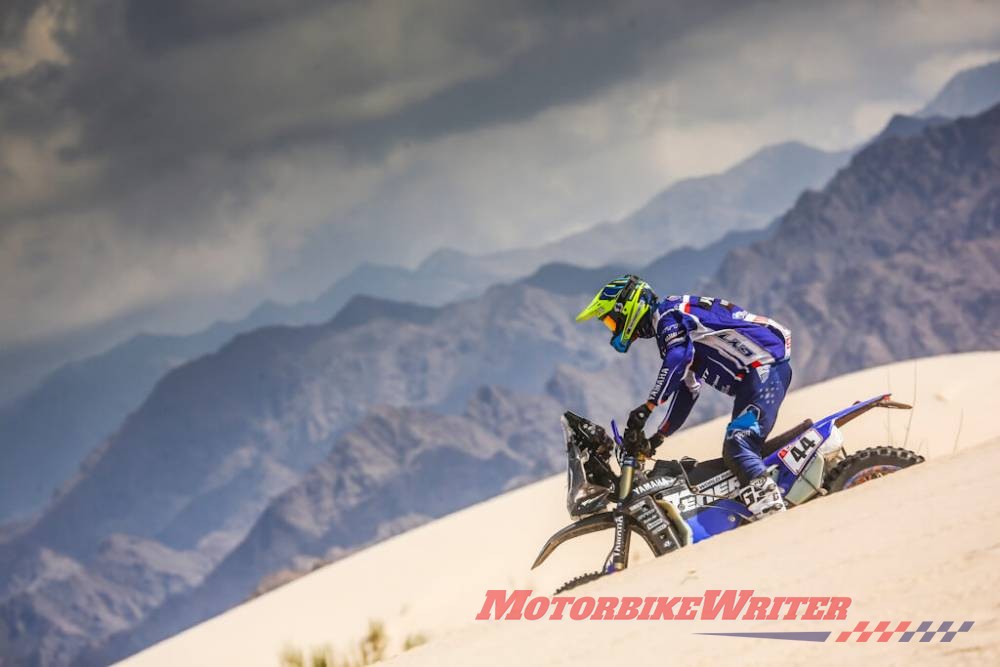 They include Aussies Toby (No 1, KTM), veteran Rodney Faggotter (#56, Yamaha), Ben Young who finished 10th in the rookie class last year (#63) and rookie Matthew Tisdall ( (#143, KTM).
There will also be competitors on 23 quads and 46 UTVs, and in 46 trucks and 87 cars.
The rally ends on January 17 after covering nearly 13,000km across 12 stages.