Many riders think riding a sidecars or "outfits" would not be fun and that they aren't even motorcycles.
However, these two videos may change your view on outfits not being fun to ride.
The first shows some of the gruelling tests the two-wheel-drive Ural outfits are put through in their native Russia.
The second is a fun instructional video on how to ride a sidecar and how to "fly the chair".
However, note that in countries where they drive on the left side of the road, the sidecar is moved to the left of the bike and they are not two-wheel-drive.
They may not perform all the feats they do in the Russian video, but they are still fun, as shown in the instructional video.
Australia will get its first shipment of Urals with the 2017 updates in April and will include a mix of current models – cT, Tourist and Ranger, says Ural Australia spokeswoman Clare Mailler.
"Pricing for these will only be determined closer to the time," she says.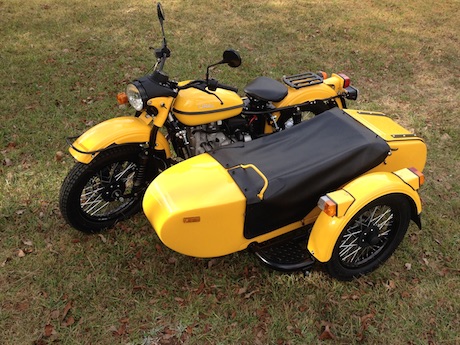 Updates for the 2017 Ural sidecars:
New electronic speedometer with built-in indicators.

New wire harness with combination relay and fuse box under left side panel.

The sidecar spotlight can now be turned on and off from the handlebar controls.

New handlebar mounted parking brake lever.

New reverse foot pedal replacing existing hand lever.

New seats standard on all models. (Tractor seat will still be available)

New sidecar seats now feature extra storage space under the cushion.

Upgraded tonneau covers have new mounting points (compatible with previous year models).

New paint options including an expanded range of gloss metallic finishes.
In 2016, new off-road engine mapping suitable for Australian conditions was added.