MV Agusta's given us a lot of special edition series over the years. 
We've gotten the ROSSO series, aimed at a younger generation's easier approach on two wheels, to the terribly mean, best finishing RR series; we've also bounced from the SCS series – designed to provide top-notch electronics for easier riding (similar to what Ducati's doing with their machines) –  to the top-of-the-shelf ORO luxury series.
Bottom line, this Varese firm's got more than a few sets of livery in her ranks, and now, the RC series ('Reparto Corse,' Italian for 'racing department') is the brand's new front-and-center for this riding season.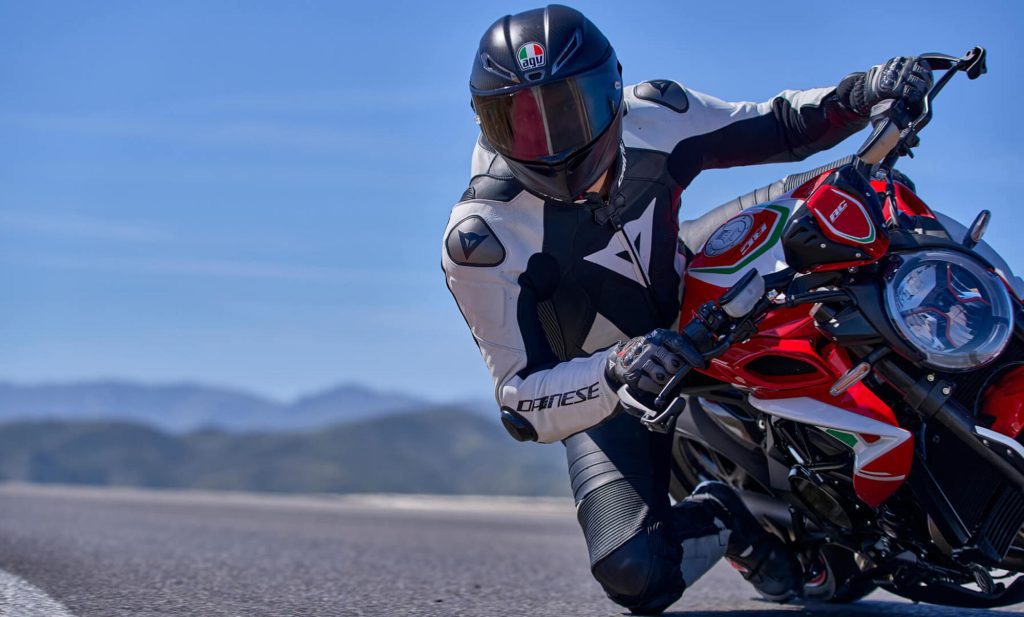 The three triples chosen for MV Agusta's RC series – the F3, Dragster, and Turismo Veloce – now carry red/white/green tricolor graphics (including a neat black and red seat design), performance upgrades, and a certificate of authenticity.'
Only 800 total units will be made available for the series; 300 for the Turismo Veloce, 300 for the Dragster, and a mere 200 units for the F3. 
'Racing Spirit'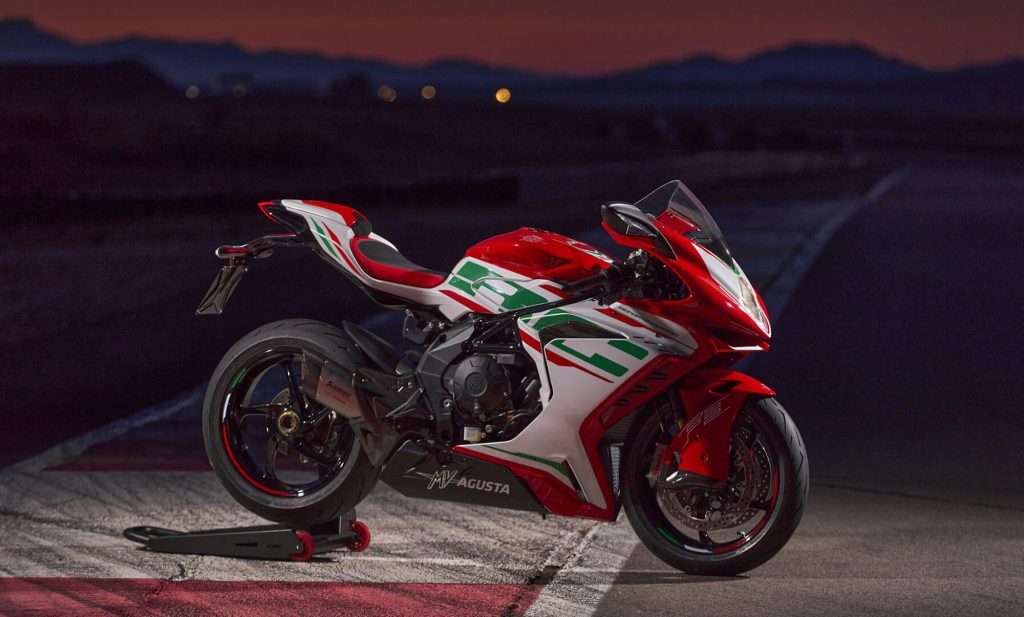 Of course, what better upgrades to give Agusta's sporty variant than a racing kit?
Think F3RR, but full titanium Akrapovič exhaust (complete with carbon fiber silencer cover), a carbon fiber heat shield, CNC-machined aluminum alloy levers/fuel tank cap, a fiberglass passenger seat cover, and track-friendly ECU with racing map – all to complement the bike's bump up in power from 147hp @ 13,000rpm, to 155 hp @ 13,250rpm.
It's like every day's your birthday around here. 
'Rebel With a Racing Heart'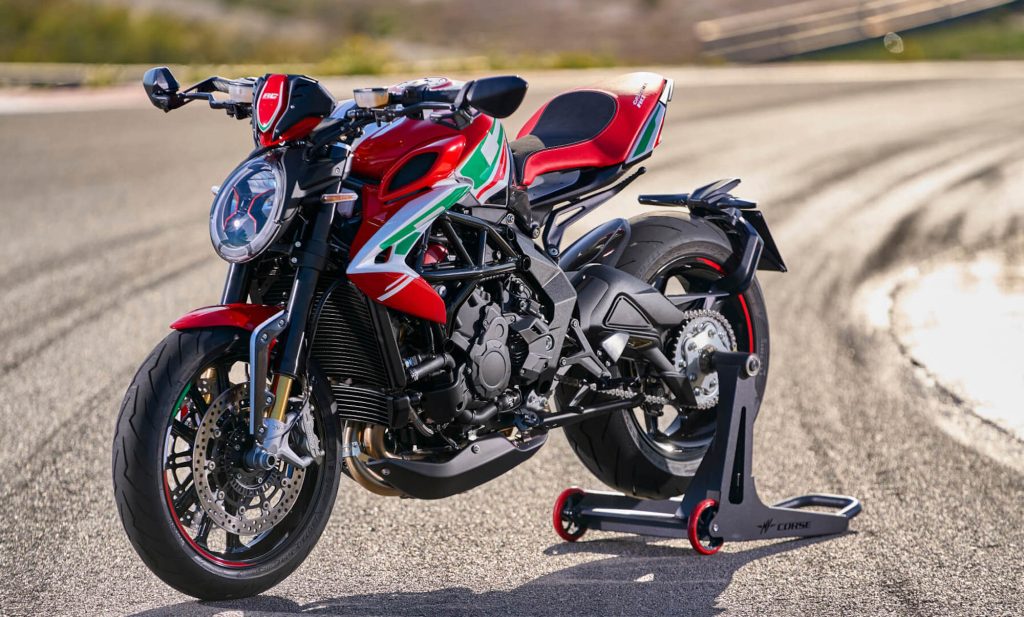 For the Dragster, Agusta has outfitted a similar racing kit to the F3RR. 
Expect front mudguard support brackets, fuel tank side covers, a transparent clutch cover, and the star of the show; a beauty SC Project Titanium pipe, complete with rear fender SCProject Titanium silencer and a fancy power unit (with special mapping) to carry over that silencer. 
The end result? A ramp up in the specs from 140hp @ 12,300rpm, to 150hp @ 12,800rpm.
'Racy Tourer'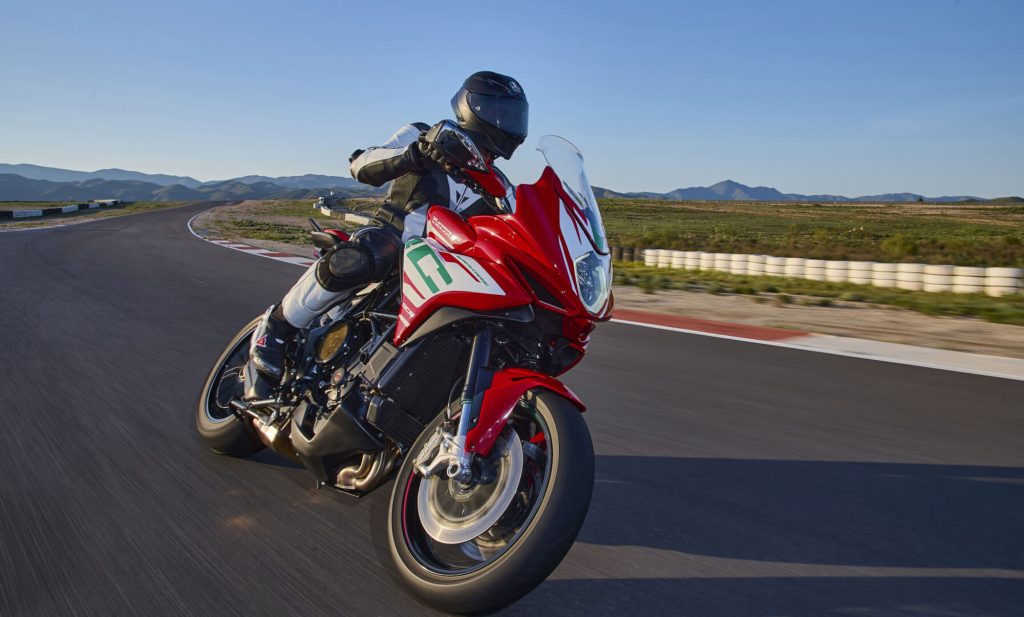 Compared to the top two, the Turismo Veloce definitely got the shorter end of the stick – but that doesn't stop the Italian bike marque from outfitting this variant with that addicting tricolor livery anyways. 
Apart from the graphics and the Rekluse clutch tossed in, the Veloce keeps her usual specs; 110hp @ 11.000rpm, and don't you forget it.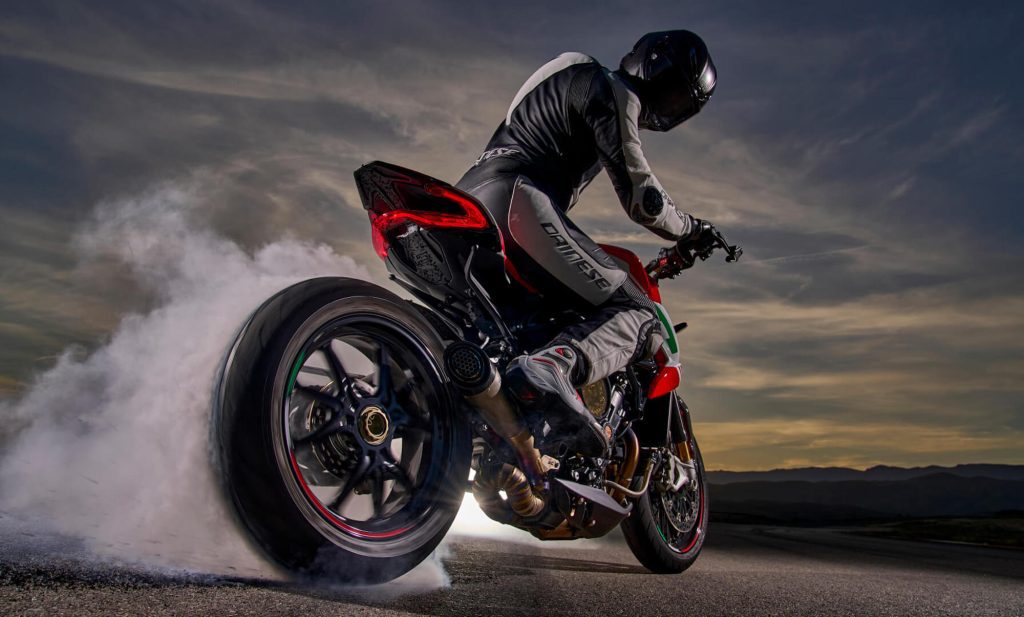 The MV Agusta RC Series; the RC Dragster, with media courtesy of MV Agusta.We look forward to seeing what MV Agusta brings about in the coming seasons; in the meantime, be sure to check back at our webpage for updates, and as ever – stay safe on the twisties.
*Media sourced from MV Agusta*